Updated: 2.28pm
Two men in custody following collision.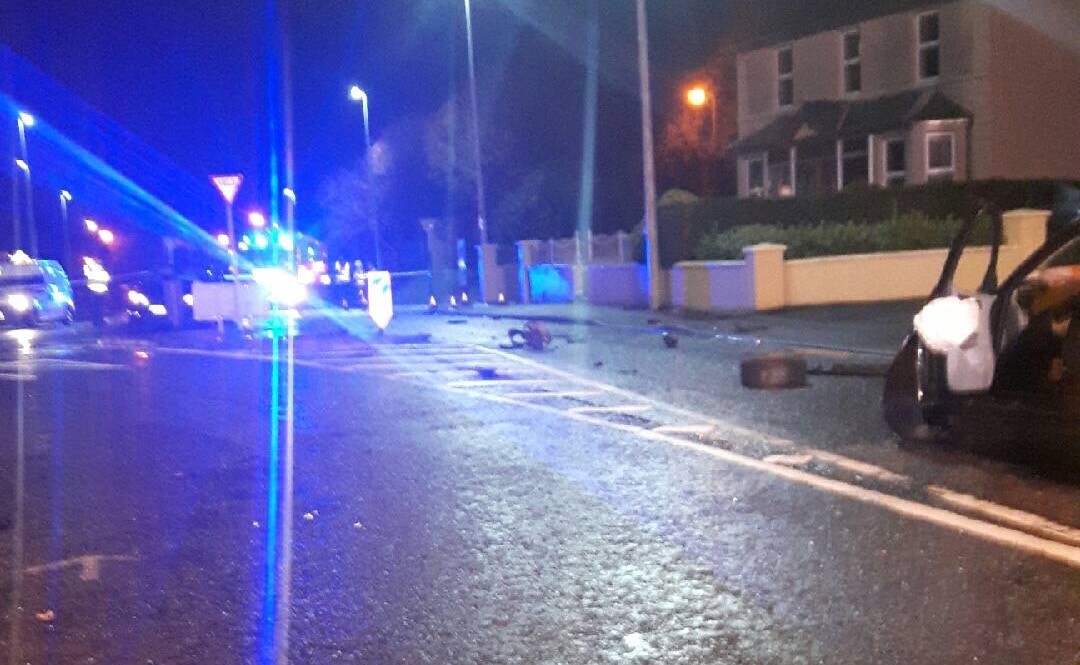 Gardaí have appealed for witnesses to a collision that has left a man fighting for his life in hospital.
The man was struck by a car that had been hit by another vehicle close to Ennis General Hospital at around 10.00pm.
The man in his 40's was rushed to University Hospital Limerick. Two female occupants from one of the cars were also hospitalised. The women are in their 60's and their injuries aee not believed to be lifet threatening.
The occupants of a second vehicle, believed to have ploughed into the first at speed, fled the scene on foot.
The males aged 25 & 19, were followed and apprehended by an off duty Garda before being arrested a short distance away. They were treated for minor injuries and are currently detained under Section 4 of the Criminal Justice Act, 1984 at Ennis Garda Station, by investigating Gardaí.
Three units of the fire brigade from Ennis along with local ambulances attended the incident while also closed the road.
Gardaí in Ennis have appealed for witnesses to the incident to contact them on 065 6848100.