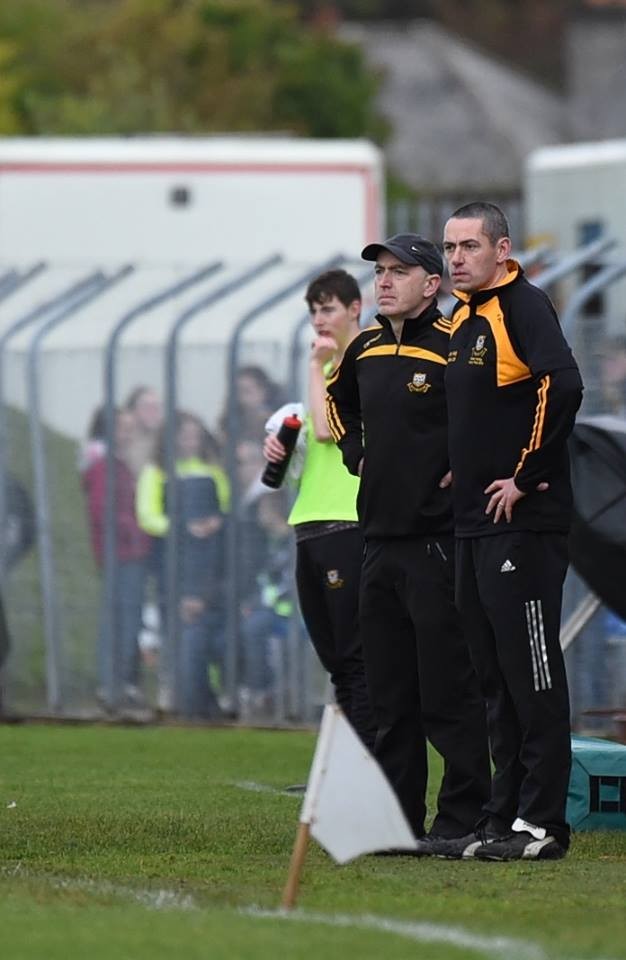 Robbie Hogan was moments away from becoming the first man to lead Ballyea to glory in the Clare SHC, for now he'll have to wait just a bit longer to complete the feat.
He thought they had got over the line but in the moments after the final whistle he was referencing the post-game words from of full-back Jack Browne. "We thought we had it but a quality side like Clonlara they're never going to let you off the hook that easy, very proud of the boys and as Jack Browne said there 'what's better than a county final than playing two of them' so we'll be back and be a better team for it".
Just before the half-time break they were rocked by a Colm Galvin goal. Dealing with a more mature group meant that it was quickly put to one side and they focused on the half in front of them.
"It's always a difficult time to concede a score just before half-time because it carries into the dressing room, they're not boys anymore they're men we said at least now we can talk about the goal rather than if it happened straight after half-time so we talked about it got it out of our system and they responded well in the second half".
Hogan got a good response from his charges with Martin O'Leary striking for goal inside the final ten minutes of the second half. After coming back from a shoulder injury the Ballyea boss was delighted to see O'Leary making an impact and putting his hand up for selection for the replay.
"Great lad Marty to come back from a serious injury, delighted for him and he's really putting his name in the hat for the next day. He just went for it and that's what you're telling lads all year to back themselves and it opened up in front of him and no better man than Marty to take it on, great for him, Marty has probably trained harder than any fella on this panel to come back from the injury he had and fair play to him he got his just rewards today".
All year Ballyea have refused to throw in the towel, they went down by six points against Crusheen in the last eight but bounced back. They allowed Clonlara go five points clear in this contest but crucially came back. Now they have another day out to look forward to.
"You have to take the positives, it was our first county final in thirteen years Clonlara were there last year, it will help us, what's better than playing games into possibly November we're delighted to still be in it".
It was an anxious climax to the game for Hogan on the sideline and for him it was like time stood still. "I just looked at the clock and I thought the battery was gone on it, it just seemed to stop. Fair play to Tots it just shows the class of the individuals when push came to shove, Tots did it and Tony did it prior to that. It's hard to know what emotion to have, we're still there".
Throughout their campaign the men in Black and Amber have showed an appetite for improvement, according to Hogan it's been one of their mottos from the get go. "Our motto all year 'you win or you learn', we didn't win but we'll learn a bit going into the next day".