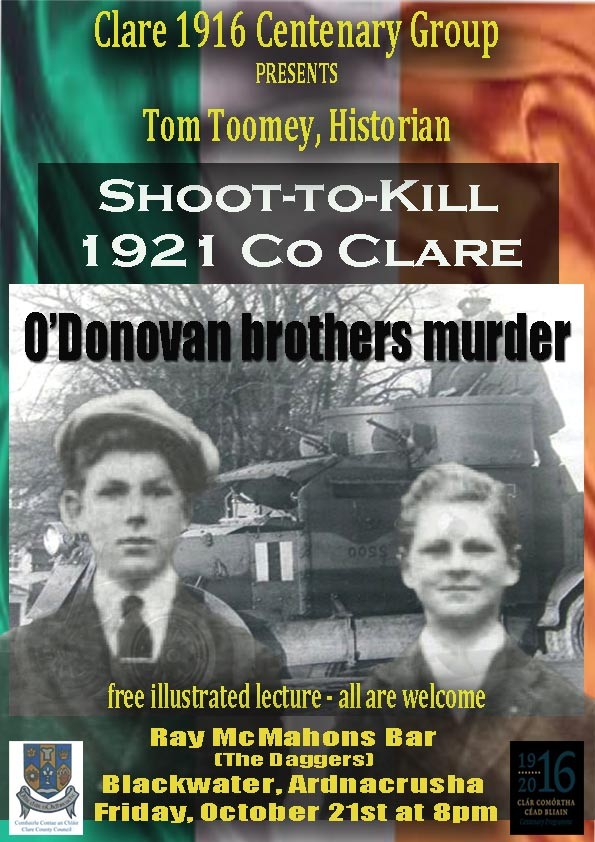 Historian, Tom Toomey will present a lecture on the murder of the O'Donovan Brothers at Blackwater, Ardnacrusha, Co. Clare in 1921.
It takes place on Friday October 21st in Ray McMahon's Bar in Ardnacrusha at 8pm. The lecture deals with one of the forgotten tragedies of the Irish War of Independence and outlines how a group of young boys, on a day out from their home in Limerick were mistaken for an IRA unit on a training exercise by a British informer.
A joint military and police operation was set up to capture 'the unit' and while the two officers in charge were investigating the incident, the RIC and Black and Tans opened fire without reason and killed Aiden and Cecil O'Donovan, aged 14 and 18 years respectively.
A description in the lead up to the tragedy plus an explanation on what happened at Blackwater Mill, County Clare in February 1921 will be discussed. The lecture is organised by the Clare 1916 Centenary Group.