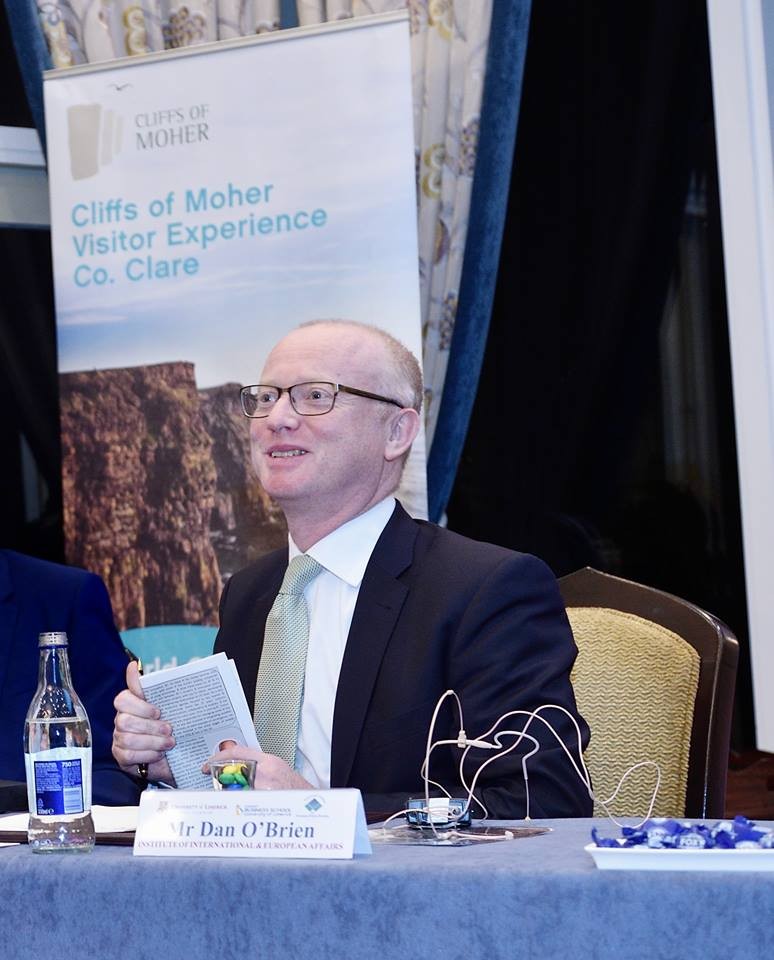 At the opening evening of the University of Limerick's seventh annual tourism policy workshop in Dromoland Castle, economist Dan O'Brien spoke of Ireland's improving state and the impact of Brexit.
By Jamesy McConigley
This event brings senior decision makers and stake holders in tourism from both the public and private sectors together to encourage long-term economic contribution of tourism to the Irish economy and society.
Chief Economist in the Institute of International and European Affairs Dan O'Brien opened the three day event discussing how the economy is performing and what its prospects are in Ireland's main source of tourist markets.
Well-known for his weekly column in the Independent Newspaper Group, Dan O'Brien disclosed that the majority of Ireland tourists travel from America, Europe and the U.K.
The UK possesses the highest amount of tourists in Ireland. Just fewer than 3.5 million tourists travelled to Ireland in 2015. In contrast over a million travelled from Stateside and on average they spend two to three times more than foreign visitors from the UK.
Since Brexit, the sterling has fallen considerably, nearly as much in 2007 when recession hit. With exchange rates adjusting, Mr O'Brien believes that the sterling is currently over-priced and needs to fall.
Speaking in Dromoland Castle, Mr O'Brien stated that the chances of a sterling recovery are slim. As a result of the decline in the exchange rate for the sterling, income will erode in the UK. Mr O'Brien said "Since Brexit, Britain and the Sterling has fallen nearly as much as it did in 2007, wages have fallen further than in Greece."
What have businesses in Ireland done to improve their economy figures? In truth, accommodation prices have risen to their highest ever in January 2016, surpassing January 2007.
These are competitive issues arising in Ireland the workshop heard. Rail and road transport prices have increased for consumers along with restaurant and pub prices but not to an alarming rate with culture and sporting events remaining on par since 2004.