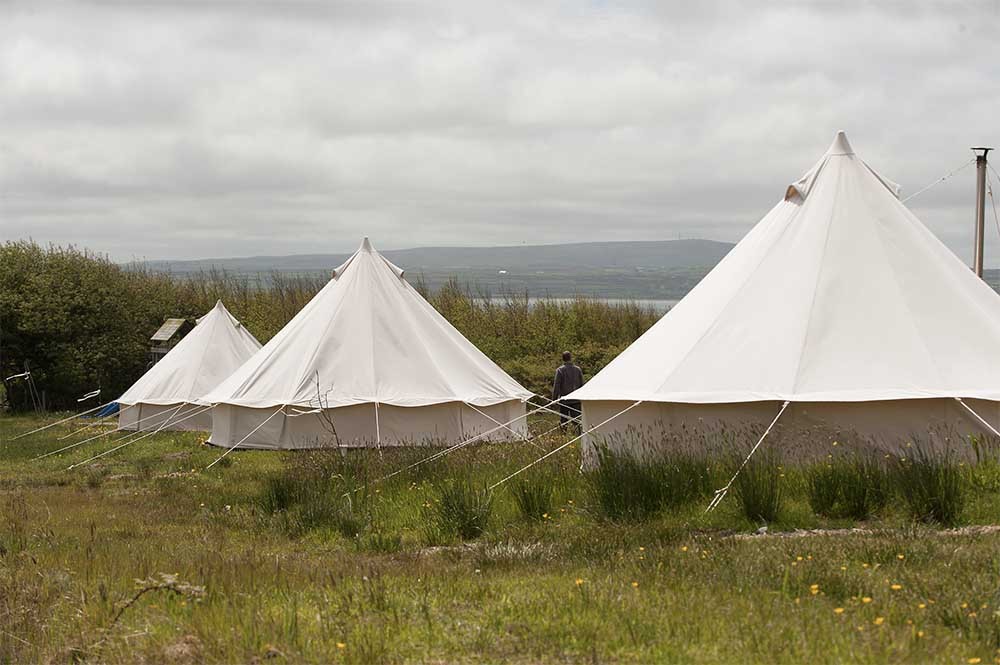 Clare Local Development Company has launched its first Open Call for Innovative Rural Tourism Applications under the new LEADER Rural Development Programme 2014 – 2020.
Tourism businesses in Clare are invited to express their interest and make formal applications for Capital Supports for the Development of Innovative Rural Tourism Products.
This Call for Rural Tourism Applications opened on November 14th, 2016 and will close on February 14th, 2017. Expressions of Interest should be with CLDC by December 31st for inclusion in this call.
By way of animating this call, CLDC are hosting a number of information events over the coming weeks to provide guidance on the LEADER application process. Tourism promoters, previously supported by CLDC, will speak at these events on their own business experience, will provide insight into the industry and LEADER application and drawdown processes.
CLDC LEADER team members, Gloria Callinan, Martina Minogue, Gerry McDonagh and Agnes O'Shaughnessy will present the events and assist in the application process.
Speaking at the launch of the call, Doirin Graham, CEO CLDC, asserted that the overall budget for this Rural Tourism Call for 2016/2017 is €200,000 with a minimum funding level of €5,000.  While provision is made for a maximum level of funding per project of €40,000, it is envisaged that the average grant allocation will be between €10,000 and €20,000, she added.  Projects will be selected based on submission of fully completed applications and supporting documentation by the deadline and subject to scoring and CLDC board approval..
While, the maximum grant level available is 50% for private applications and 75% for community applications, Ms. Graham stated that there has been has an exceptional interest in LEADER funding since the previous programme closed and says she is expecting a large number of applications over the coming weeks.
Under this call, funding will be provided for capital supports for the development of innovative rural tourism products in the areas of Rural Recreation & Activity Tourism, Culture and Heritage Tourism, Artisan Food, Arts, Craft and Design Tourism; Innovative Accommodation Products and Supports for Wheelchair Accessible Tourism Facilities / Amenities.
LEADER calls for proposals for community and youth facilities, enterprise and rural broadband will be rolled out over the coming months.  Work on the market towns objective and tourism destination projects is also underway, according to Ms. Graham.  For further information on the current call for rural tourism applications and any aspect of the new LEADER programme see www.cldc.ie .
Events are open to all rural tourism promoters as follows:
Ennis – CLDC Office
Monday November 21st
5:00 p.m. to 7:00 p.m.
John Davoran, Caherconnell Stone Fort Visitor Centre
Liscannor –

Cliffs of Moher Yoga Retreat

Thursday November 24th
2:00 p.m. to 4:00 p.m.
Michael Moroney, Cliffs of Moher Retreat

Birgitta Curtin, Burren Storehouse, Lisdoonvarna

East Clare

AnnaCarriga, Killaloe

Tuesday November 29th
10:00 a.m. to 12:00 p.m.
Jana Mannion, Annacarriga

Vivienne Bogan, Artist and founding member of CROI

Doonbeg – Doonbeg Hall
Wednesday November 30th
7:30 p.m.  to 9:00 p.m.
Eoin Hogan (CLDC Rural Recreation Officer)

Kevin Heapes (Pure Camping, Querrin)