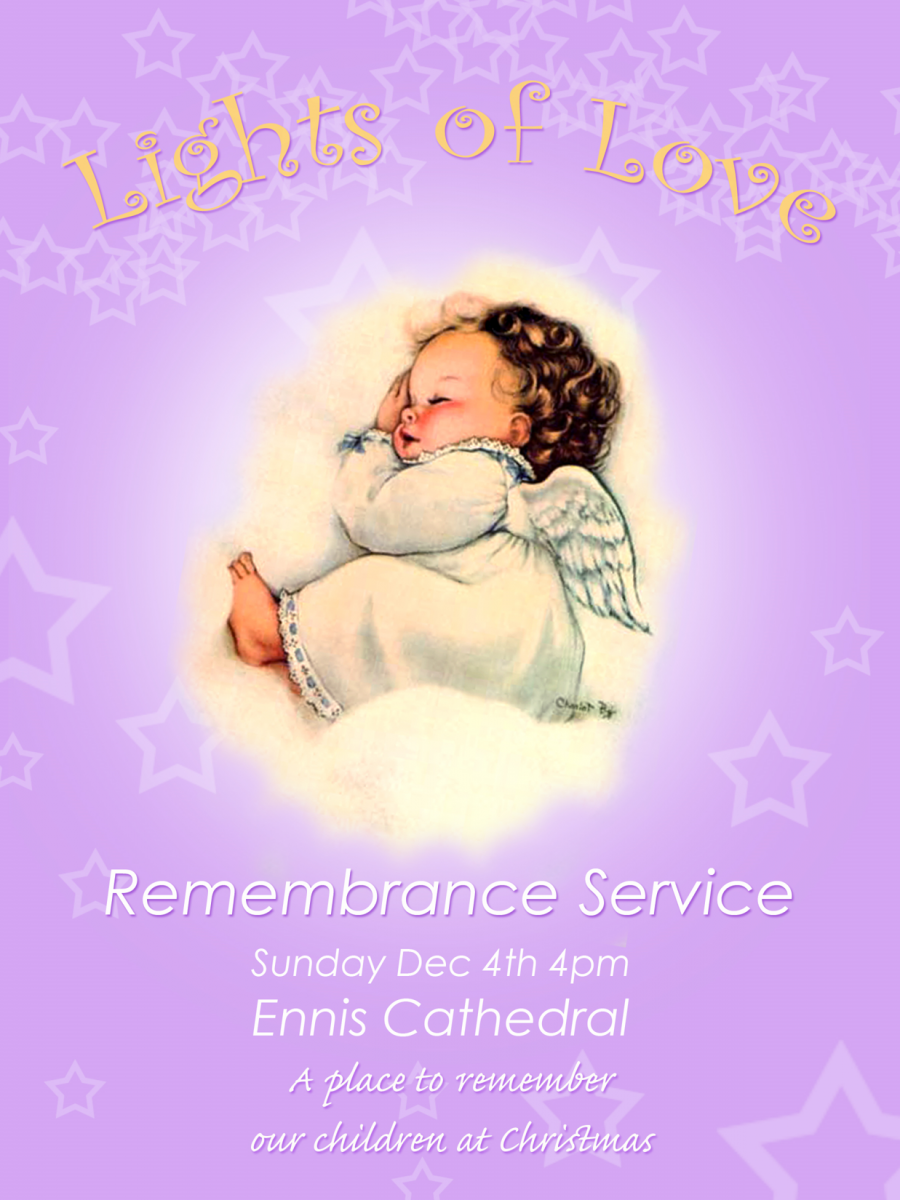 Families who have suffered the death of a child will get to pray in their memory at a special upcoming service in Ennis.
This year's Lights Of Love Remembrance service takes place on Sunday December 4th, at 4pm in the Cathedral of Saints Peter and Paul, Ennis.
Dedicated to families that have experienced the loss of a child, the service offers families and friends the opportunity to come together to remember their loved ones at this time of year.
In years passed many parents and families may not have had the opportunity to acknowledge the loss of a baby and organisers are extending a hand for them to attend and remember their loved one.
Along with the service, a toy box appeal in aid of Barnardos will be held. During the service all new and unwrapped gifts will be brought to the altar and placed under the Christmas tree. This gives a great sense of comfort to know that a toy donated in memory of your child is going to such a worthy cause.
Fr Fergal O Neill will lead the service with soprano Lorraine Galvin, tenor Kieran Hourigan and organist Nigel Bridge it promises to be a very special evening. There will be refreshments following the service in the adjoining hall and all are welcome.