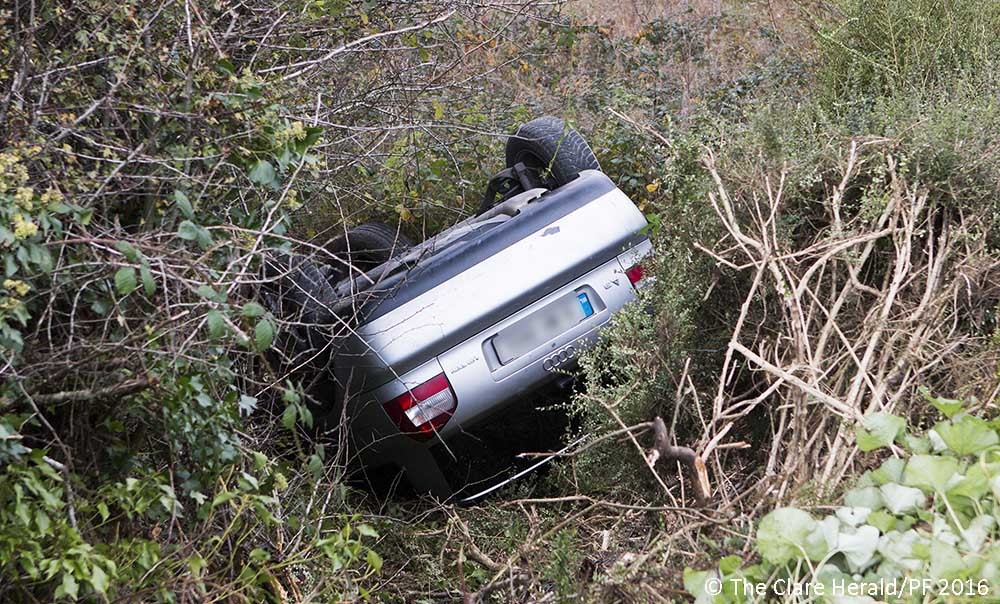 A father and his young son had a narrow escape this afternoon when their car left the road, rolled over and landed on its roof in a ditch.
The accident happened at around 3.00pm on the R473 Ennis to Kildysart road at Cooga near Ballynacally just south of Paradise Hill.
The driver managed to crawl out of the overturned car and release his son who was strapped into the back seat.
Two units of the fire service from Ennis along with two ambulances and a rapid response vehicle responded to the incident.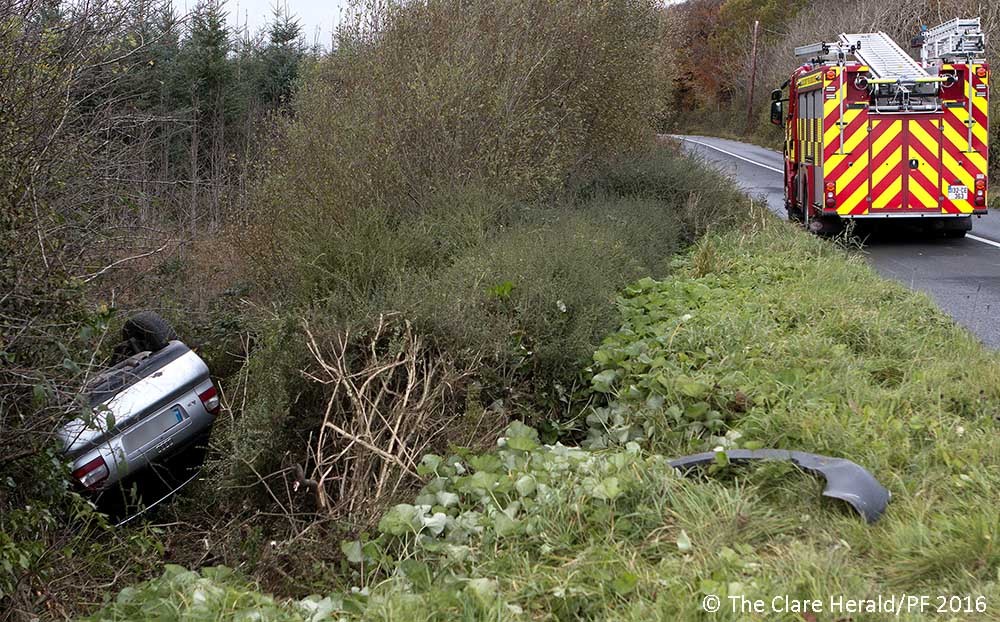 Paramedics assessed both occupants at the scene but determined they did not require hospitalisation.
Traffic at the scene was reduced to one lane for a time while emergency services dealt with the incident. Gardaí are investigating the matter.