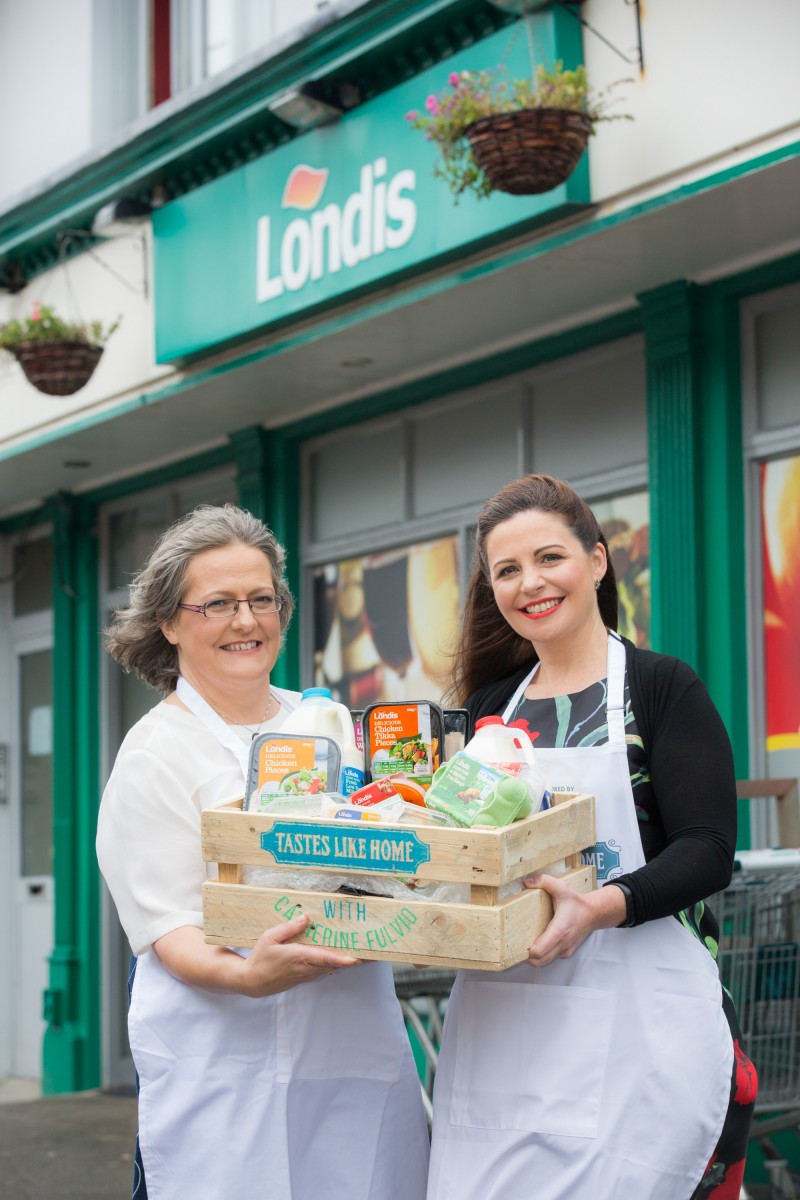 TV chef and food writer, Catherine Fulvio, returned to television screens yesterdat with a brand new format cooking, travel and lifestyle series called, 'Tastes like Home', on RTÉ One, where she was joined by a Clare family.
Having grown up on a working farm Catherine knows all too well the taste of home and the theme of the new TV series is one that she holds close to her heart.
Over six weeks this new format series will see Catherine selecting six families to join her on a mission to establish a meal that "Tastes like Home" and to bring these tastes across the globe.
Katie Maher from Lisheen, Ennis, Co. Clare featured on episode four as Catherine travelled to Barcelona to surprise Katie's son Michael with her special recipe of Fricassee Chicken with Basmati Rice.
Catherine is very excited about the show airing and feels like it will strike a chord with audiences across Ireland who love home cooking and have family members living abroad. "It's funny how a recipe represents a family, a place and a time, a tradition is simply a sense of togetherness," she says.
"Taste is the most evocative of all senses and can transport us back to our childhoods, to a memorable meal or special moment in time and I have no doubt this show is really going to resonate and connect with the viewers from the outset".
Six families including the Maher's, across the country were chosen to meet with Catherine to teach her how to make their 'Tastes like Home' dish. Catherine visits the family here before jetting off across the globe to where Catherine recreates the dish for the family member to be enjoyed with new friends or perhaps the family living abroad.