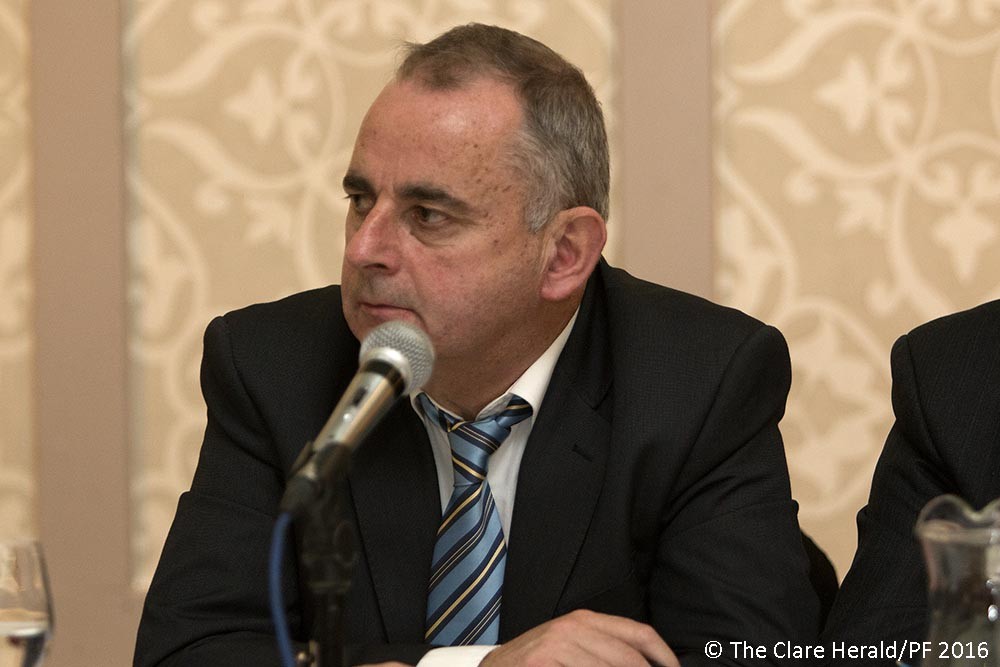 Treasurer of Clare GAA, Bernard Keane has announced 2017 will be his final year in the role.
At the Annual Convention of Clare GAA, the St Josephs Doora/Barefield clubman was elected to the position of Treasurer for what will be his twelfth year. Due to work commitments, Keane will only commit to the post for one more year.
Bernard was also asked to go for the same role with the Munster Council but had to decline for the same reasons. "I have taken on a new role in my work which is both demanding and time consuming", he told The Clare Champion.
"The GAA is in my DNA and I will always be involved at some level but right now time is the biggest problem. It's a voluntary job and a time consuming one. There is always something to be done and one cannot rest as the next challenge is just around the corner. If you are standing still you are falling behind".
A native of Kilmihill, Keane credits the late Tom Downes for helping him to remain as Treasurer for so long. Before that he was assistant treasurer for four years and Bord na nÓg peil treasurer for nine years.
He signalled out the purchase and development of Caherlohan, Clare GAA's centre of excellence as a personal highlight along with the All-Ireland success of the Clare senior, U21 and intermediate hurlers.