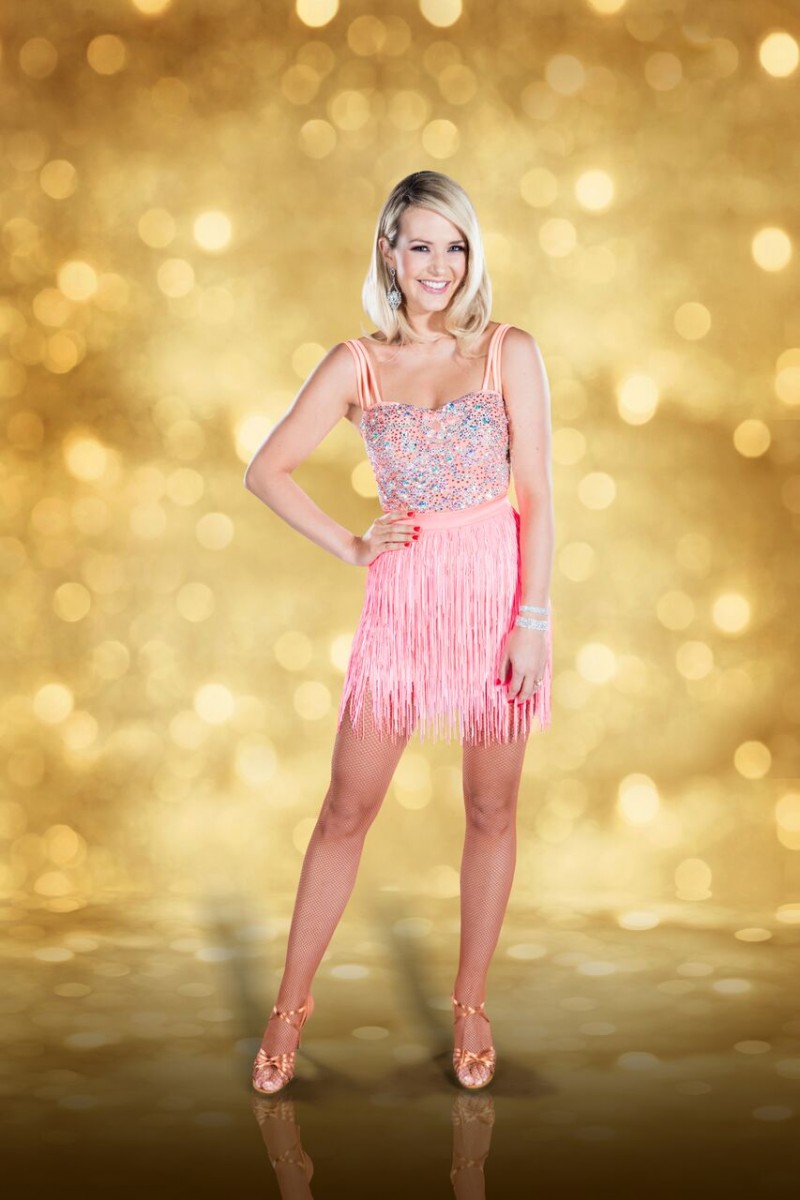 Aoibhín Garrihy is to fly the Clare flag on the upcoming RTÉ reality television show, Dancing with the Stars.
Former Fair City actress, Aoibhín Garrihy played the role of Neasa Dillon for five years, but for Dancing with the Stars she feels like she has to adopt a whole new character. "This is so like taking on a character. I need to leave Aoibhín behind and my inhibitions at the door. Beyoncé has Sasha Fierce, so I've got to find my alter ego."
"I am so delighted to be involved in the very first Irish Dancing with the Stars and all its glittering glory. As an actor, the opportunity to learn a completely new art form in a very short space of time is both an exciting and nerve-racking concept. So far, the experience has been amazing and I'm really enjoying every minute of it! Here's to a delightful few months of dancing" Ms Garrihy said.
A daughter of Eugene Garrihy, the owner of Doolin2Aran Ferries and Dublin Bay Cruises, she has previously appeared opposite Jamie Dornan in The Fall and had a brief stint in Love/Hate.
No stranger to the stage, Aoibhín has appeared in a number of theatre productions since graduating from Trinity College and is ready to take to the dance floor. "You can't do something like this by half-measures. This was an opportunity I couldn't say no to. I'm a massive fan of Strictly in the UK".
Of her dance experience, the twenty nine year old said "Like most Irish girls, I was sent onto Irish dancing, but that is the extent of my experience." Outside of acting, Aoibhín recently married her long-time partner and Clare hotelier John Burke.
Earlier this week Amanda Byram and Nicky Byrne were confirmed to present series. Airing on RTÉ One for 12 weeks from 6.30pm Sunday 8th January, a total of eleven celebrities will have a different dancing genre to master every week from the cha-cha to mambo to tango and they'll have just seven days to perfect their routine before performing live to the nation with their dancing partner.
They will then be scored by an expert panel of judges and the viewing public at home. All the contestants will be safe for the first two shows, but after that one celeb and their dancing partner will leave the competition each week.
Comedian Des Bishop and former Love/Hate actress Denise McCormack are the only confirmed participants to date in the series.