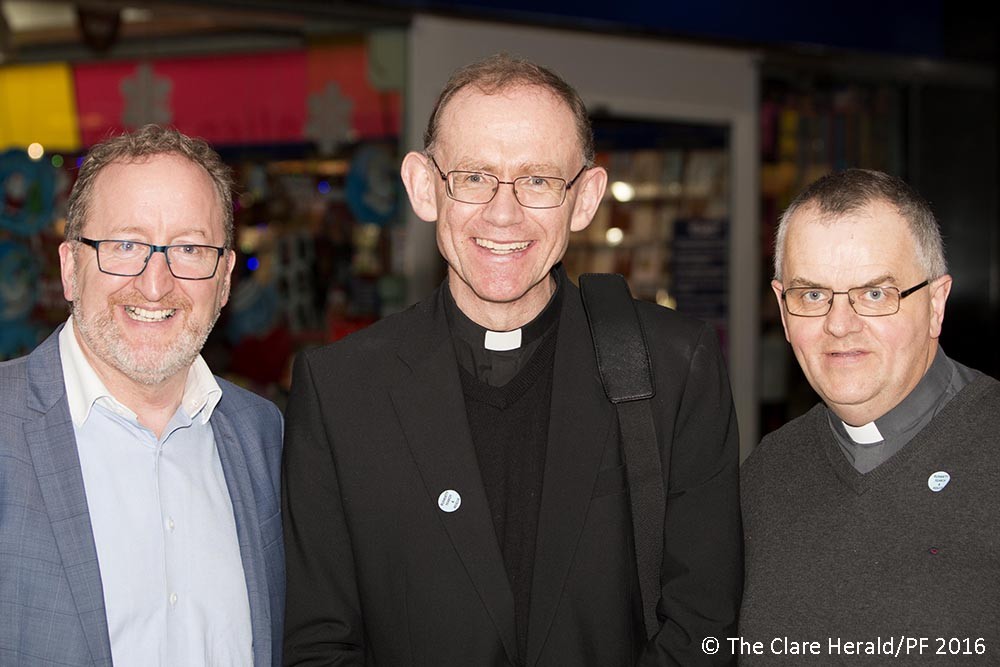 Bishop of Killaloe Fintan Monahan, along with other clergy from the Diocese, met with hundreds of shoppers at SkyCourt in Shannon this afternoon.
'Mercy on The Mall' returned to the shopping centre today and proved an even bigger success than last year when the event was held for the first time.
Joined this year by Bishop Fintan joined 20 priests who made themselves available to people who wished to avail of the opportunity for Confession, blessing and just a chat.
The initiative was organised by Shannon Parish at the start of the Jubilee Year of Mercy. Such was the popularity of the vent, that it was held again this year.
The idea started following a call from Pope Francis for priests to bring the gospel to the market place and to make themselves available to people who wish to avail of the sacrament or  make a connection with the church.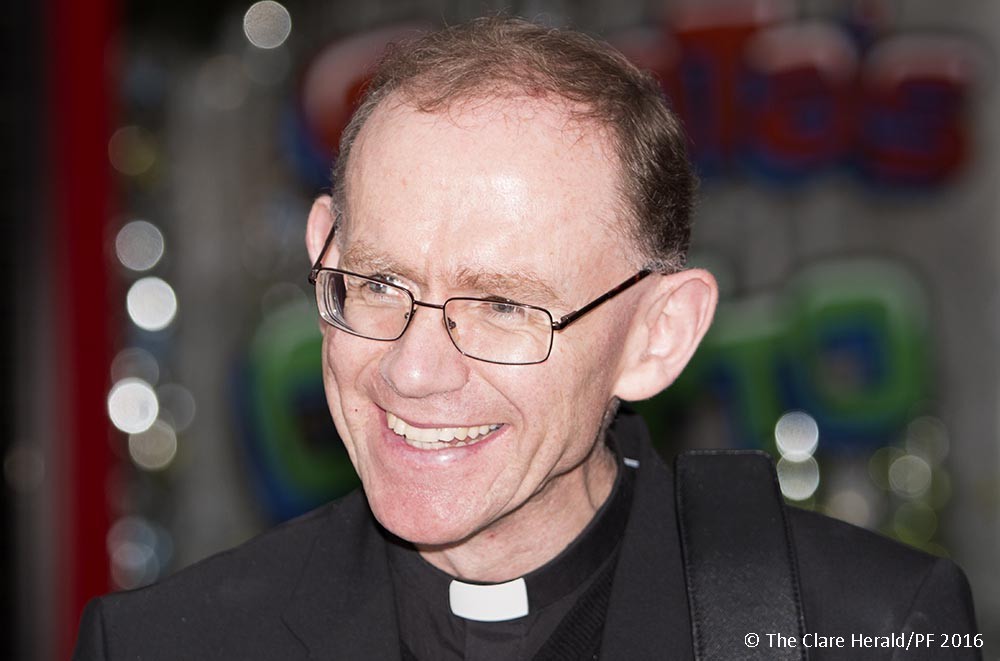 The day proved so successful that both Skycourt management and the priests were asked to organise a day again this year.
St. Conaire's Primary School choir provided seasonal music and song for todays event.
Afterwards, Skycourt manager Pat Kelly expressed the hope that the event would become an annual feature.