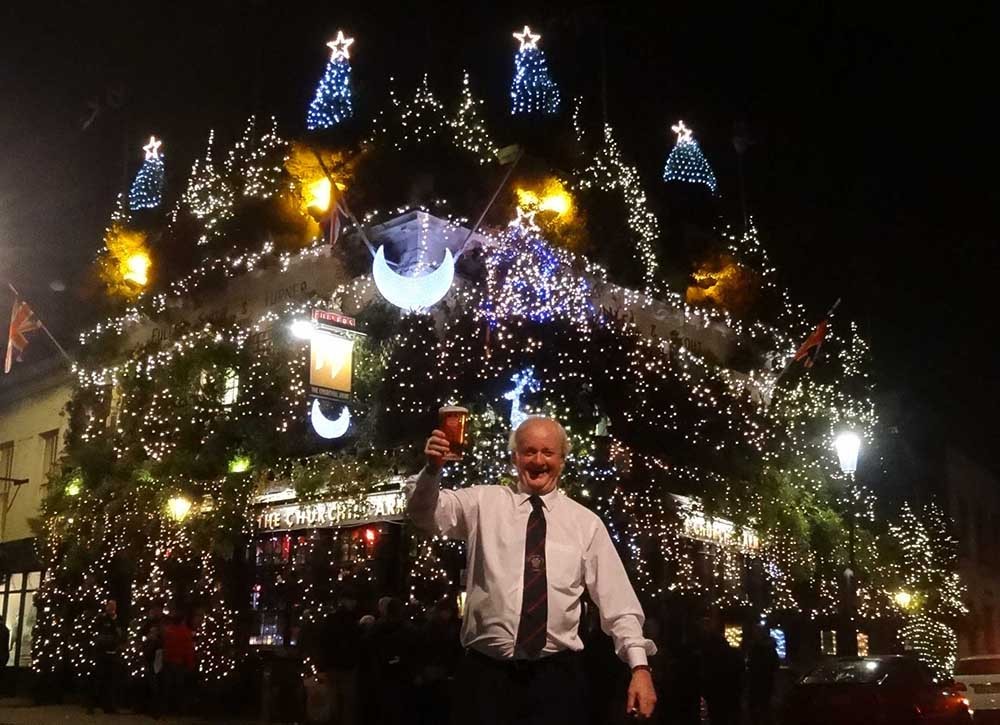 One of London's best-known pubs, run for over three decades by a Clare man, has set a new record for the largest number of Christmas trees and lights on the premises.
Staff at the Churchill Arms in Kennsington, run for the past 30 years by Gerry O'Brien from Ogonnelloe, Co Clare, have erected 85 Christmas trees inside and outside the pub along with 21,000 Christmas lights.
The Churchill Arms lays genuine claim to being London's most famous watering hole. Built in 1750, the pub was once frequented by Winston Churchill's grandparents and it's now the preferred haunt of many celebrities.
The pub is packed wall-to-wall with Churchill memorabilia while a massive selection of old chamber pots hang from the ceiling. Gerry also proudly displays Clare and Munster jerseys as well as a hurley and a rugby ball. The All-Ireland winning Clare senior hurling team visited the pub following their 2013 win.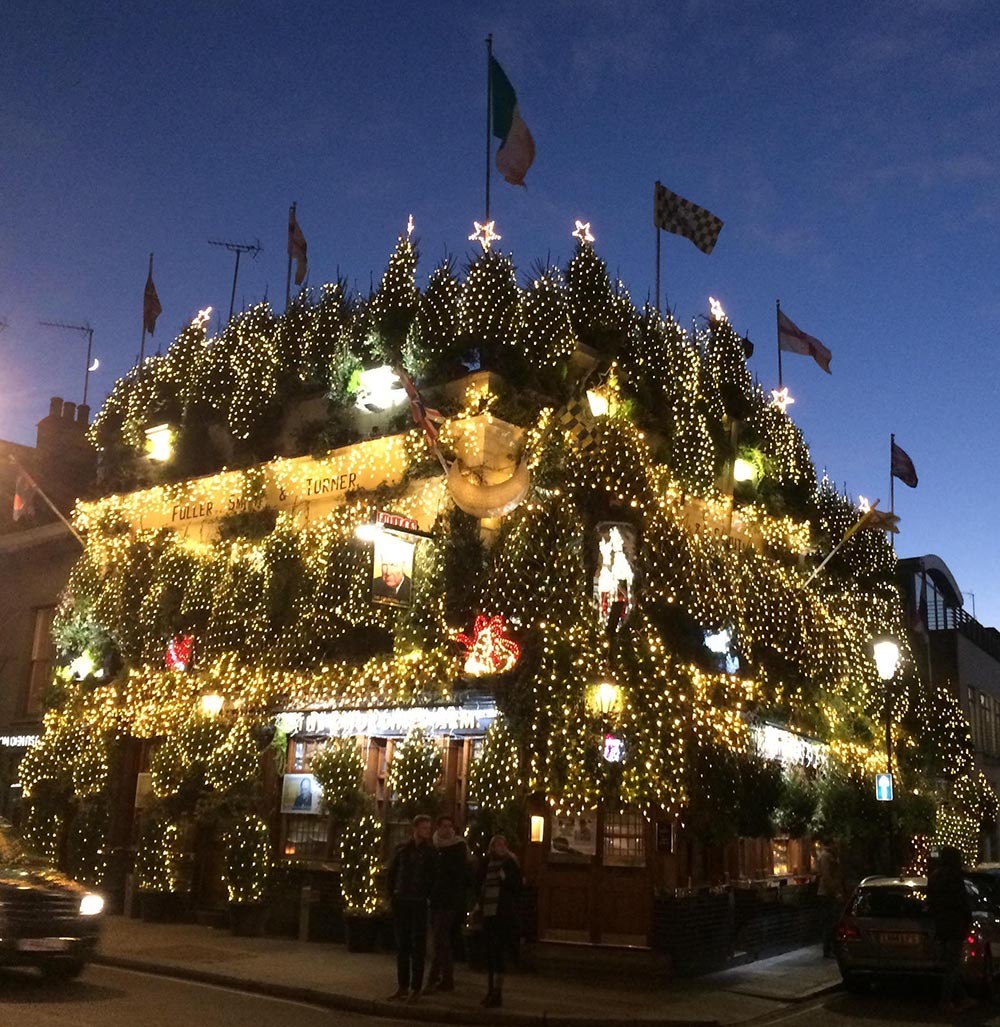 The popular pub is also famed for the beautiful flowers and hanging baskets that hang out over the street, securing the pub the "London in Bloom" award two years in a row.
Year after year, staff at the Churchill Arms continue to break the previous years record by adorning the premises with as many Christmas Tree's and lights as possible.
Gerry O'Brien said: "My first year, 30 years ago, we had just a single tree (18ft) and each year I added an extra couple. This year we have a new record for Christmas."
"Outside the pub we have 85 trees which is 9 more than last year and more than 21,000 lights. Inside we also have 5 large trees with more than one thousand lights," Gerry added.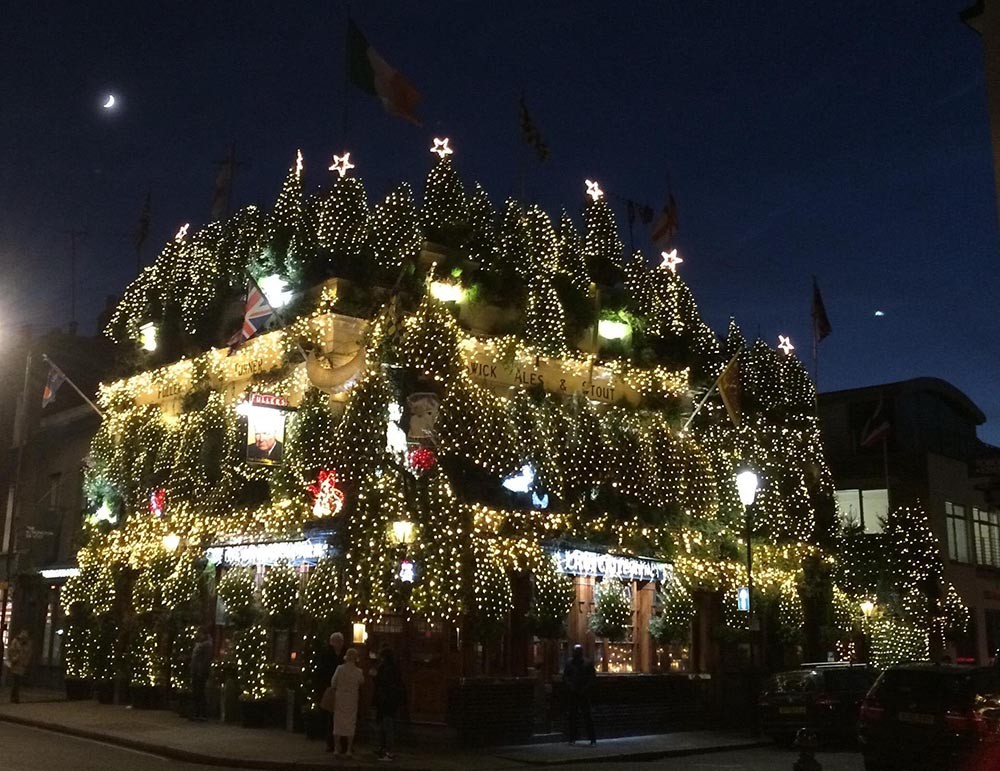 "It is an amazing sight with everybody stopping to take photos, including the London Tour buses. It is also a wonderful boost to our business and does create a very special atmosphere," he said.
This year's official ceremony was also attended by international TV crews.
"We had our official switch on by our regular oldest customer Jeffrey and we had French and Brazilian TV camera crews. We had a huge crowd of people and it was a lovely night. We are looking forward to busy and a happy Christmas," the proud Clareman said.