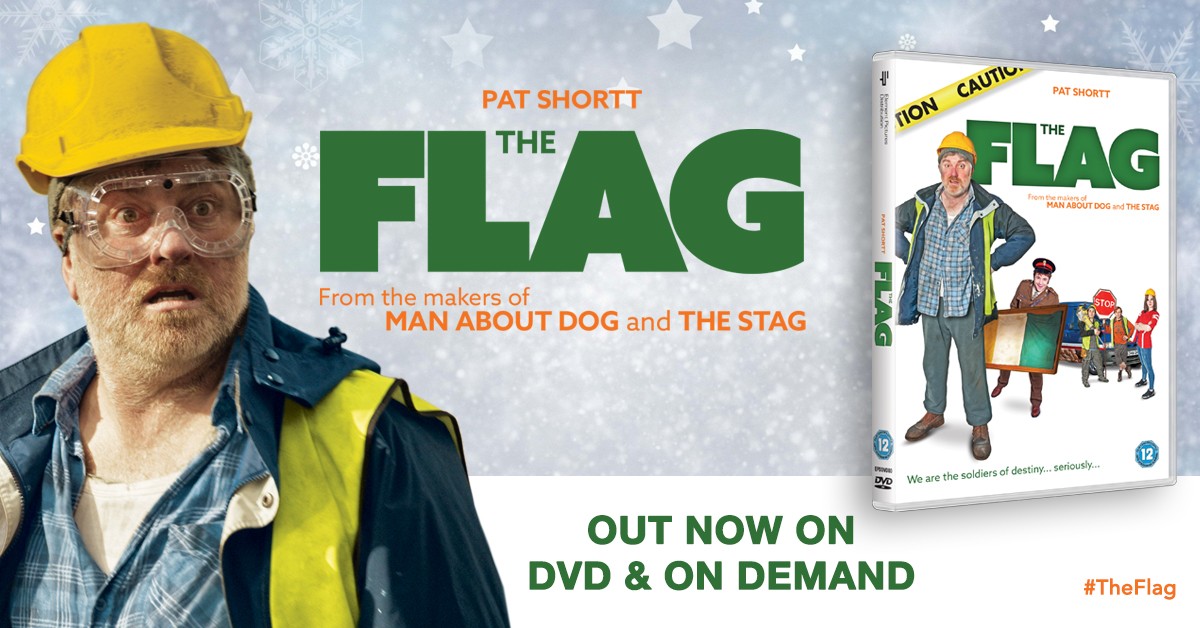 The Clare Herald has teamed up with Element Pictures to offer three lucky readers the chance to win a copy of The Flag.
Released on November 25th, The Flag tells the story of Harry Hambridge (Pat Shortt) who is a down-on-his-luck Irish builder living in London. In one day he loses his job, father and beloved pet hamster, Mouse. On returning home to bury his father, he finds a statement from his Grandfather, claiming that it was he who raised the flag over the GPO during the 1916 Rising, which now hangs upside-down in an army barracks in England.
Too long used to the mockery of his life, he sets out with his motley crew to find that fecking flag and maybe his passion for life along the way. THE FLAG has a stellar line-up of Irish acting talent including Moe Dunford (Patrick's Day, Vikings) Ruth Bradley (Rebellion ) and Brian Gleeson (Rebellion). It's directed by Declan Recks and written by Eugene O'Brien who previously worked together on Pure Mule and Eden.
To get your hands on a copy enter our competition on social media. Retweet our competition tweet on Twitter and make sure to follow The Clare Herald. On Facebook like our page then like and share our competition post to be entered into the draw.
Winners will be announced on Tuesday (December 6th) with entries accepted until 10pm on Monday night.
Offical Trailer: The Flag In Cinemas October 14th from Element Pictures on Vimeo.