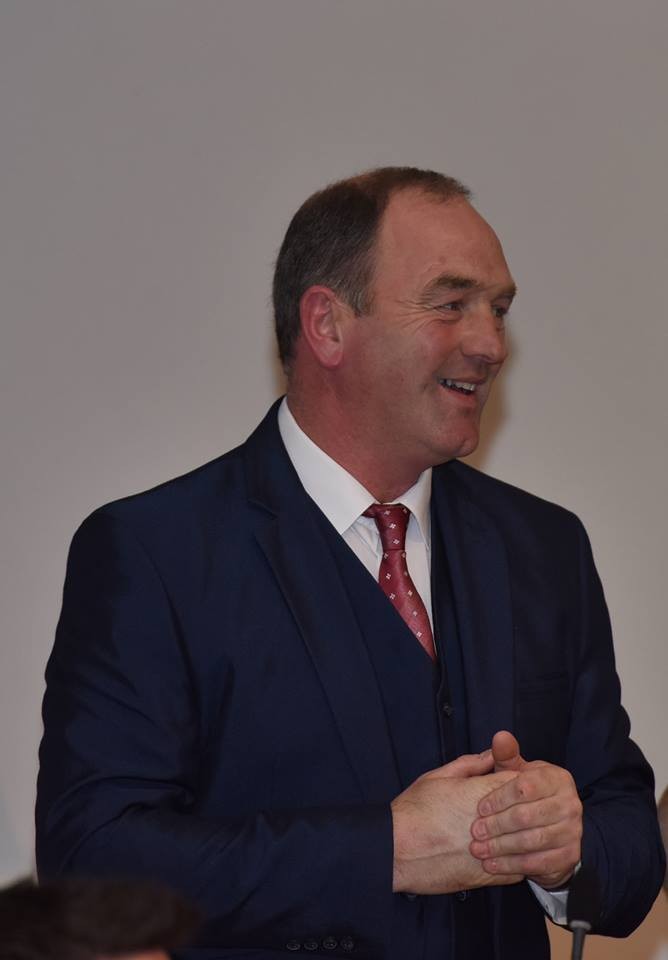 A place in the knockout stages of the Oscar Traynor awaits the Clare soccer team and manager Donie Garrihy is delighted to be straight through to the quarter-finals.
Clare needed a point against Roscommon to secure their passage to the last eight and Tommy McKeown's equaliser on the eighty second minute ensured that for the reigning champions. Now they are exactly where they want to be according to Donie Garrihy.
"We topped our group, we're unbeaten, normally by the time you get to the third game you're unbeaten the horse is bolted everyone knows what you're about and they're trying to stop you playing and Roscommon came and played exactly like we believed they would with intent, they had everything to lose. As Barry Ryan says coming off the pitch 'it's a kick up the arse we needed' just before the knockouts".
It has been a memorable year for the Doolin man having overseen Clare's win of the competition for only the second time in May. He's as pleased to have went the entire year unbeaten.
"Fair play to the boys we spoke about it at half-time, we have the quality to score goals. I said that I believe we have the quality to score a goal or goals in the second half and we just have to stop them from scoring and we did that, Barry made a fantastic save. Remember in the first forty seconds of the game their goalkeeper made a great save from Eoin Hayes so it balances it out in the game some people forget that and I'm absolutely delighted, we're unbeaten the whole year".
Garrihy knows a big improvement is needed if they are to make it past the quarter-finals. "Clare's performance has to be better, the lads are very smart, they're smart boys, our players are clever, they know they'll have to improve and as Barry said 'it's the kick up the arse that will help us going forward'. We kept at it, we never stopped trying, we'll go the finish and if you keep trying you get what you deserve in this game, we kept trying and we got a goal".
As he reflected back on their 1-1 draw with Roscommon, Donie told The Clare Herald that he learned a lot from the contest. "I watched Limerick District turn over Limerick Desmond 6-1, which one of those teams learned anything, none of them, we learned a lot today, this type of a game you learn so much from it and we learned an awful lot today and we learned that we don't lie down. We have to tweak a few things, up a few things, they'll keep trying and they do know that they didn't play good and that's what I like, they'll have a cut off each other inside there, at half-time in the Mayo game they cut off each other. As I said unbeaten, happy straight to a quarter-final, they've to go the scenic route that we didn't want to do".
He was satisfied to get a result considering he was without captain Stephen Kelly, midfielder Darragh Corry and the trio of Joe Collins, Colin Nelson and Michael Leigh for the outing. "If someone gave us top of the group and seven points before it started I know it's a cliché but I'd have taken it", Donie added.