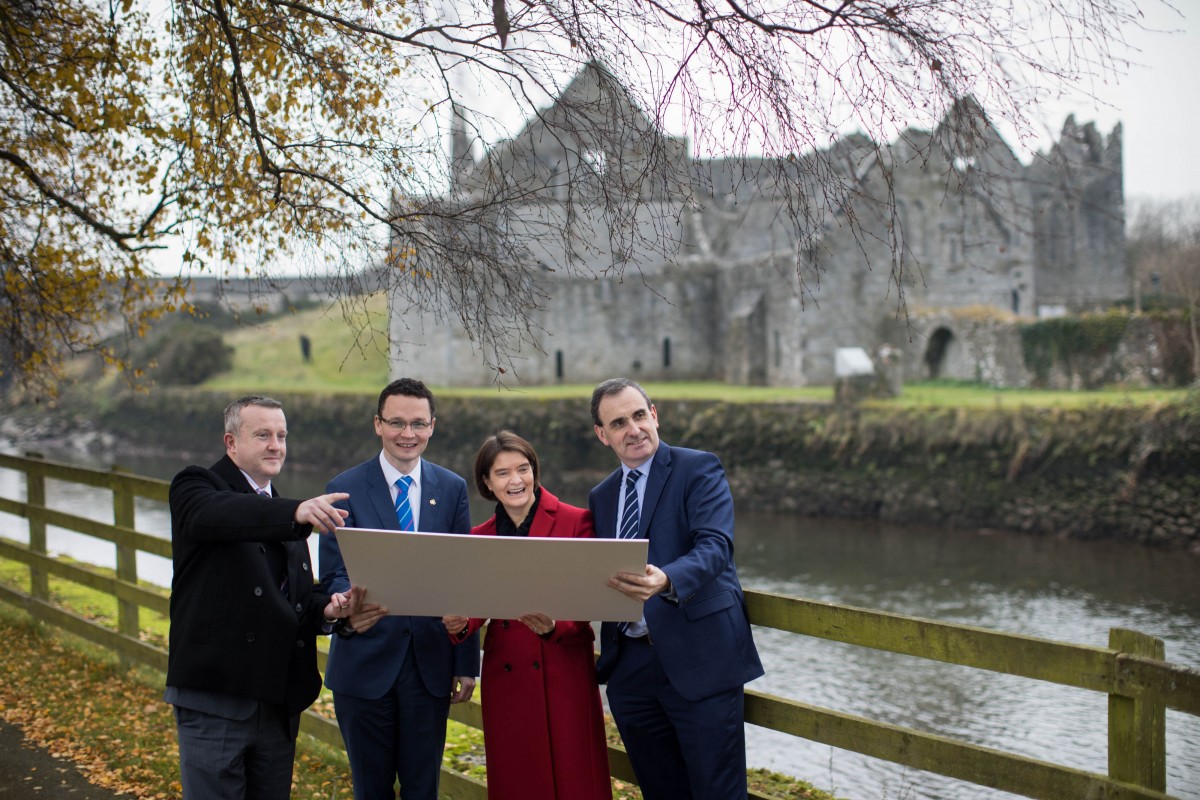 Two new touring routes, branching off the Wild Atlantic Way, were today unveiled by Minister of State for Tourism and Sport Patrick O'Donovan as part of a new pilot scheme to encourage visitors to discover the variety of inland visitor experiences as they travel along the route.
The Shannon Estuary Drive and the Burren Drive are the first in a series of drives to be developed adjacent to the Wild Atlantic Way with additional routes planned for later next year.
These new touring routes will incorporate existing sites in the wider geography adjacent to the Wild Atlantic Way which have significant tourist potential and the ability to support increased dwell time in the wider area.
Located in an established tourist area, the Burren Drive is starting to be challenged with congestion during the peak season most notably on the stretch from Liscannor to Doolin. The development and promotion of the proposed Burren Drive will present a significant opportunity to alleviate and mitigate against congestion, support best practice in visitor management and present additional tourism experiences for visitors.
The Shannon Estuary Drive, provides a significant opportunity for Limerick and Ennis, as gateway towns to the Wild Atlantic Way, and will open up the region's inland hinterland to visitors as well as support the strong local accommodation base and variety of visitor attractions and services along the proposed route.
"As the Wild Atlantic Way continues to grow three years since its launch, we can now start to develop additional experiences for visitors to enjoy and, vitally, through initiatives like this we can start to plan for a more even spread of visitors across the West of Ireland" Minister of State for Tourism Patrick O'Donovan said
Speaking today, Fáilte Ireland's Director of Strategic Development, Orla Carroll emphasised how important development of tourist attractions is. "We are working in close partnership with both Clare and Limerick local authorities and will be developing appropriate navigation aids and viewing points which will involve some capital investment for both areas. While the Wild Atlantic Way continues to thrive in terms of visitor numbers and awareness, we need to ensure we continue to develop and build on it – and use its growing appeal to spread tourism activity into as many parts as possible."
Fáilte Ireland, the local authorities, local development companies, tourism interests and communities along the drives and in the immediate hinterland will collaborate on the development of both drives. Once the drives are ready for the visitor, Fáilte Ireland and Tourism Ireland will incorporate them in their respective marketing activities domestically and internationally.
All pictures by Sean Curtin (True Media)