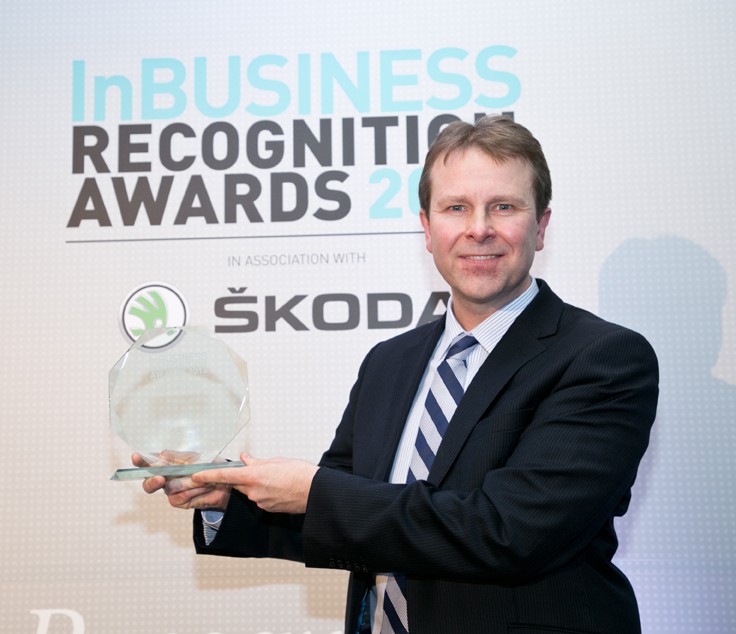 Shannon Group's festive season just got better with wins at separate and prestigious national awards programmes for excellence in aviation and business.
In the same week that Norwegian Air International committed to services from Shannon to North America after receiving its transatlantic permit from the US Department of Transport, Shannon Airport won the 'Airport Achievement' accolade at the Aviation Industry Awards in Dublin. Another Shannon Group business, the International Aviation Services Centre (IASC), collected the Aviation Industry Award for Support Services.
Earlier in the week it was the turn of the Group itself as it picked up the 'Best Brand' accolade at the Chambers Ireland InBusiness Recognition Awards 2016, also held in Dublin.
"It's been a great finish to the year," said Shannon Group CEO Matthew Thomas. "Between the granting of permit for Norwegian Air International, which paves the way for additional transatlantic services at Shannon, and three category successes across two separate awards programmes, it was quite a week.
He continued: "From a Shannon Group perspective, our 'Best Brand' award says a lot. The Group itself is only just over two years in existence but this is real recognition of the role it plays as one of the most influential company on this half of the island.
"Within the Group, Shannon Airport is our best known asset and has been a real driver of economic growth across the region. IASC plays such a key role in supporting what is the largest single cluster of aerospace industries in the country, with over 50 aviation related companies operating in the Shannon Free Zone."
With regard to the Norwegian Air International announcement, the Shannon Group CEO said: "We are delighted with Norwegian Air International's commitment to commencing services from Shannon to North America and look forward to finalising details with them. We are very excited that Norwegian's low cost business model will bring greater traffic, and with our full US pre-clearance facilities and over 70 years of transatlantic aviation behind Shannon Airport, we are very confident that that Ireland is the ideal partner.
"We have had very positive engagement from the off with Norwegian Air as far back as 2014 and look forward to a successful partnership with them at Shannon. Transatlantic services are essential for underpinning both industry and tourism across our region and these new services will support the ongoing resurgence taking hold here" Thomas concluded.