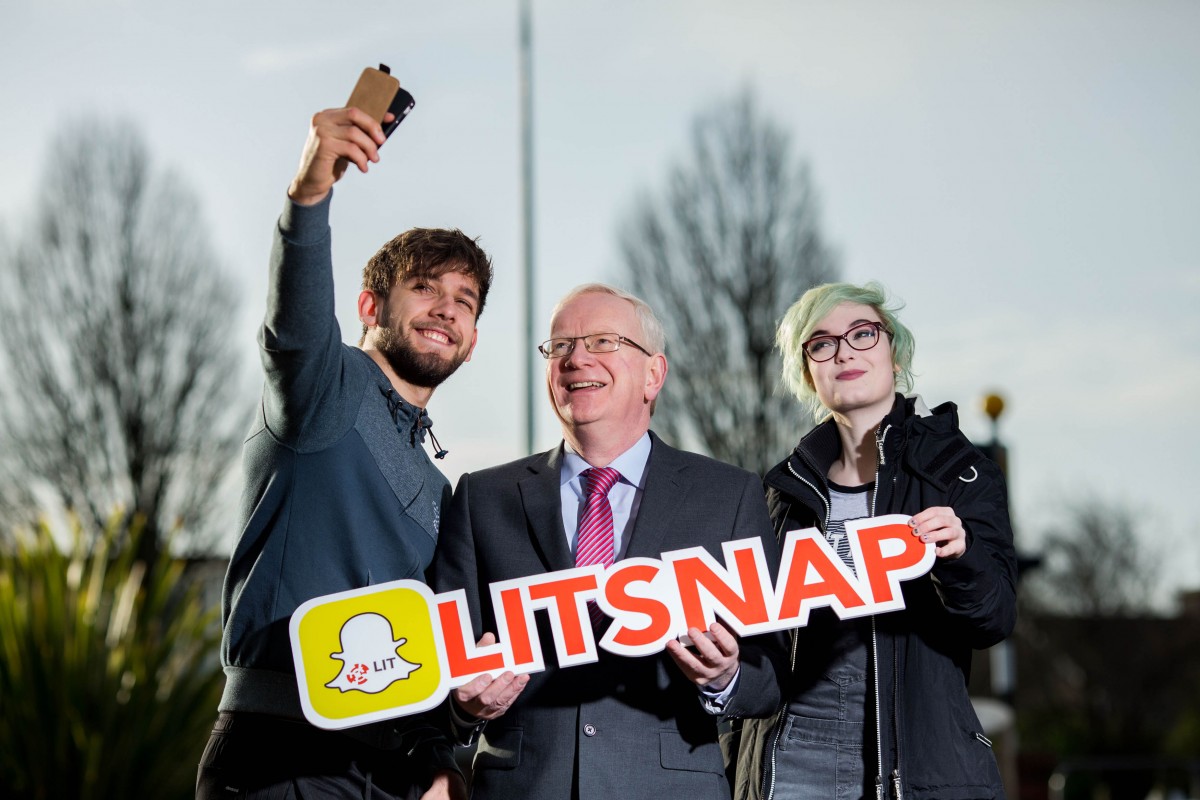 In a unique initiative, Leaving Cert Students will be able to ask questions of current LIT students via Snapchat on January 16th, in a bid to help them decide their future direction after leaving school.
The live question and answer session comes just two weeks before the close of applications to the CAO, with two Clare students, Martin Daly from Feakle, and Amy McLaughlin from Shannon leading the project.
Commenting on the initiative, President of LIT, Professor Vincent Cunnane said, "It's more important than ever to ensure that young people facing big decisions are being communicated with in a clear and open way about their higher education choices.
"Snapchat is very important medium for young people, so we'll be throwing open LIT's Snapchat account for Leaving Certs to ask questions of our First Years about what life is like in college and what to expect. We'll be on hand ourselves to make sure that we can get specific information to address every question.
"To have people who only left secondary education a few months ago fully available to those who are only a few months away from joining higher education is something that we hope will be very beneficial for all involved.
"This year sees a new points system coming into play as part of the CAO, and LIT is offering new programmes including Early Childhood Care & Education, Business Studies with Sports Management and Community Development.
Feakle Native and LIT student, Martin Daly says that second-level students should find asking questions of first year students helpful: "When you're doing the Leaving, there is a lot going on and sometimes you're getting a lot of information thrown at you. I think it will be really useful to be able to talk to someone like me who has gone through that and is still new in college.
"At this stage, the Leaving Cert thing is still very fresh for me, but I also get the college thing. I'm looking forward to helping other people along the way."
All pictures by Alan Place