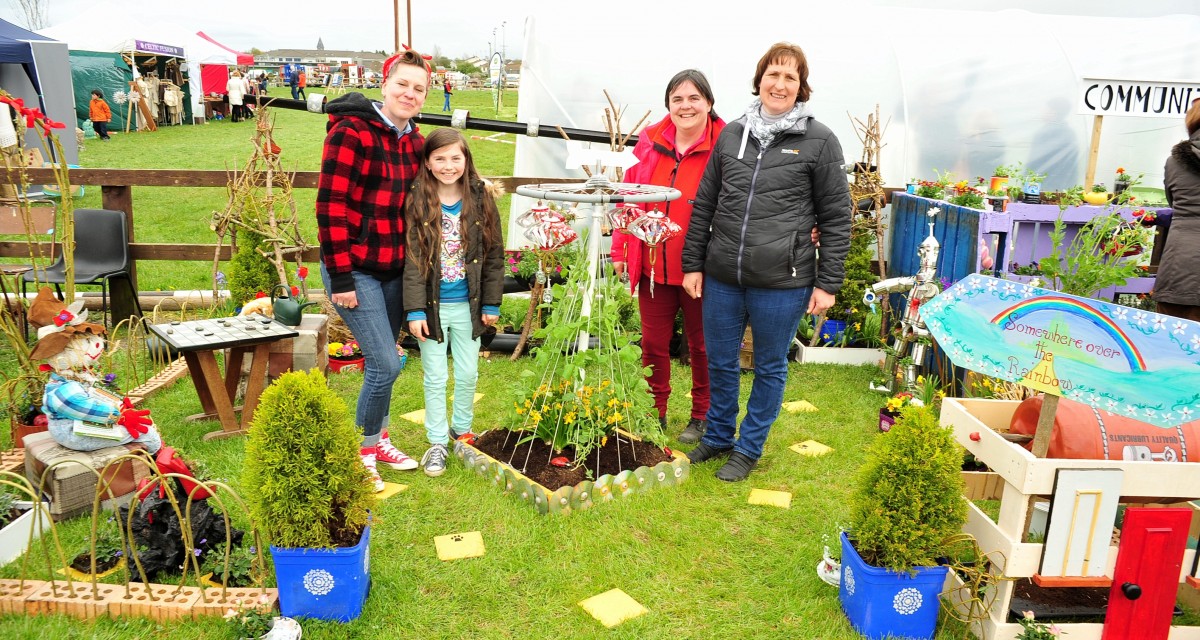 Communities across Clare are being challenged to create a pop-up garden.
As part of the Clare Garden Festival 2017, the Pop-Up Community Challenge is now open again to organisations and groupings of any kind. The group/organisation will create a garden based on their interpretation of the theme 'Greener Gardening' to be displayed at the Clare Garden Festival at Ennis Showgrounds on 30th April 2017.
Following on from 3 years of support through Clare County Council, this year's festival team is also getting support from the Department of Communications, Climate Action and Environment under the LA21 Environmental Partnership Fund to continue the popular competition.
Karen Foley, Environmental Awareness Officer with Clare County Council Environment section explains: "The Pop-Up Garden community challenge at Clare Garden Festival provides a great opportunity for groups of all ages to engage in a communal project showcasing their gardening skills and hopefully coming out on top to receive a cash prize for their group. The theme for 2017 called 'Greener Gardening' aligned to our online guide which aims to help householders & gardeners to protect the environment and prevent hazardous waste."
"We are hugely delighted with the continued support through the council and now also from the Department. The Pop-Up Garden challenge always adds a fantastic community spirit on the day and in the run up to the festival." Said festival manager, Carmen Cronin.
Clare Garden Festival takes place on the last Sunday in April at Ennis Showgrounds.