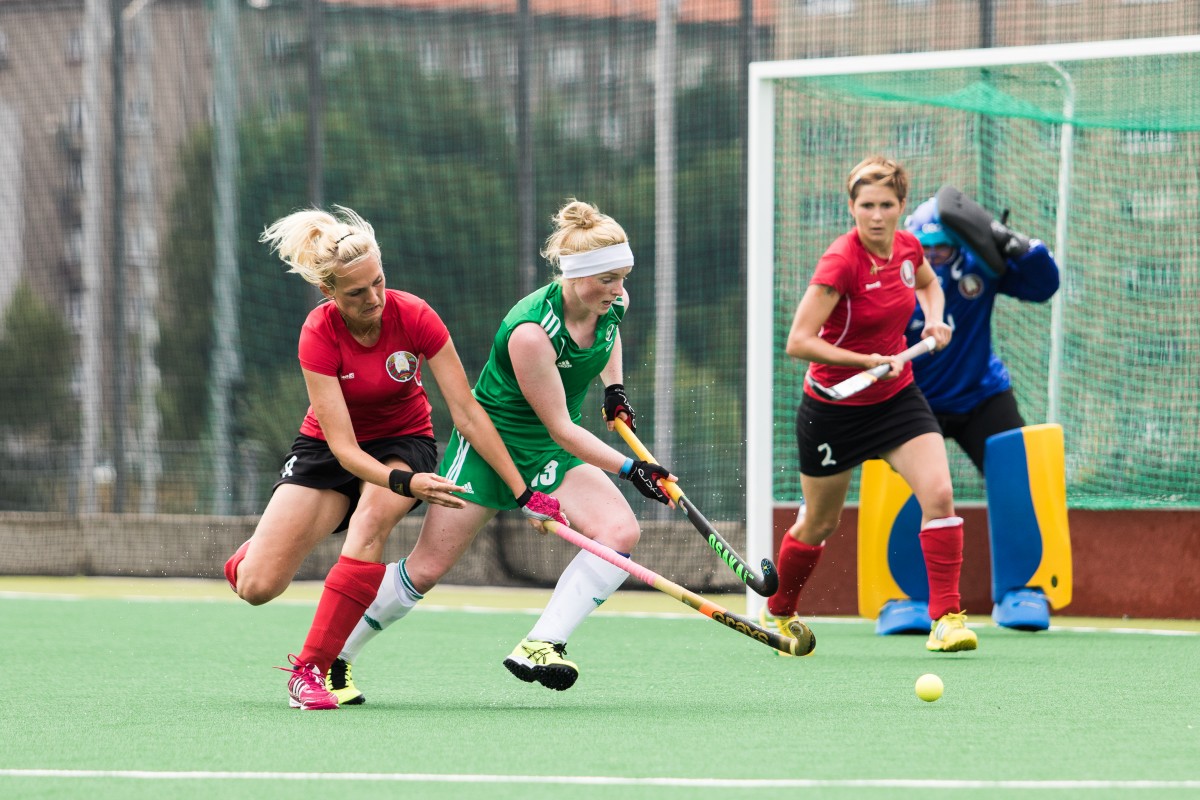 Cratloe's Naomi Carroll featured from the bench as the Irish Women's Hockey team secured their place in the World League 2 Finals.
2017 Women Hockey World League Round 2
Stadium Hoki Tun Razak, Kuala Lumpur
Ireland 2 (O'Byrne, O'Flanagan)
Wales 0
Two goals in two minutes proved enough for the Green Army to not only book their place in the World League 2 finals but also that coveted spot at World League 3 with head coach Graham Shaw saying "We're delighted to have qualified for World League 3 and are really looking forward to a busy summer ahead".
Wales didn't allow the Irish backline to sit as high up the pitch distributing the ball at will as they had done throughout the tournament so far but that didn't prevent Katie Mullan and Anna O'Flanagan from charging into the circle. It looked as if Mullan was going to open the scoring in the 19th minute but her reverse strike pinged off the post.
O'Flanagan was again causing the Welsh defence trouble and Rose Thomas was called on to make several great saves. The deadlock was broken in the 27th minute from a penalty corner converted by Yvonne O'Byrne. True to form, O'Flanagan doubled the lead just 1 minute later as she bolted down the right wing and into the circle, drawing Thomas into no-man's-land before scoring on the reverse. The game suddenly had a different look to it as the Green Army went into half time with a 2 goal lead.
The second half saw both sides creating chances but Ireland held the advantage with 60% of possession. Penalty corners for each team saw them exchange shots that whizzed wide past the post. Ayeisha McFerran made a strong save in the final few minutes of the third quarter to keep her clean sheet and the 2-0 cushion intact. Thomas was again forced to make a great save in the Welsh goal but as the clock ticked down Ireland rarely left the Welsh half and secured the 2-0 victory.
After the final whistle Shaw said "Wales played as well as expected. We scored two very good goals and limited their goal scoring opportunities throughout the whole game. We're really looking forward to taking on Malaysia in the final. It will be an incredible atmosphere and something we can only learn from. It's a fantastic opportunity to test how we deal with the noise from the home crowd".
The Green Army will face Malaysia in tomorrow's final (12:30pm Irish time). Malaysia, despite their ranking of 21, should not be underestimated given they beat higher ranked Italy to secure their place in the final as well as recently beating world number 5 New Zealand.
Squad: McFerran, Sargent, Evans, Mullan (Captain), McCay, Watkins, Colvin, Daly, O'Byrne, O'Flanagan, Wilson
Subs: Cassin, Matthews, Tice, Carroll, Pinder, Upton, Barry