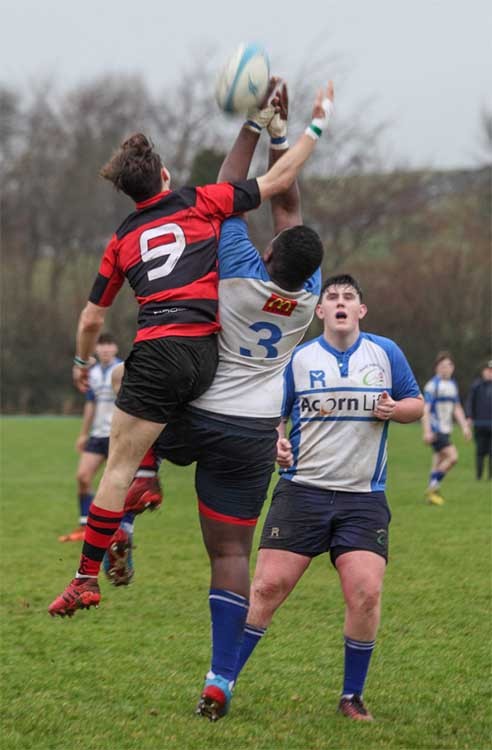 Ennis 7 Tralee 0
Ennis RFC's' U18's got their Pan-Munster 2nd Phase campaign off to a winning start with a very hard fought victory against an excellent Tralee side in Lees Rd on

Sunday

. 
The score line does not really reflect the quality of play on view from both teams in attack and defence.
Ennis began strongly and attacked with Keelan Butler , Cathal Talty and Ben Quinn showing well. This early pressure lead to two long range penalty opportunities , both narrowly missed by David Mescal.
Tralee then began to bring their very big forward pack into the game and only some excellent defence from Ross O'Flaherty , Gavin McGonigle, Aaron Hennessy and others prevented Tralee from gaining a foothold in Ennis territory.
Both teams went toe to toe in the middle third of the pitch for the 1st hour with some superb phases of attack and defence on display.
In the second half Ennis began to get more territorial advantage through strong work by Hugh Black , Ronan Corey , Conor Cahill and Stephen Sheehan.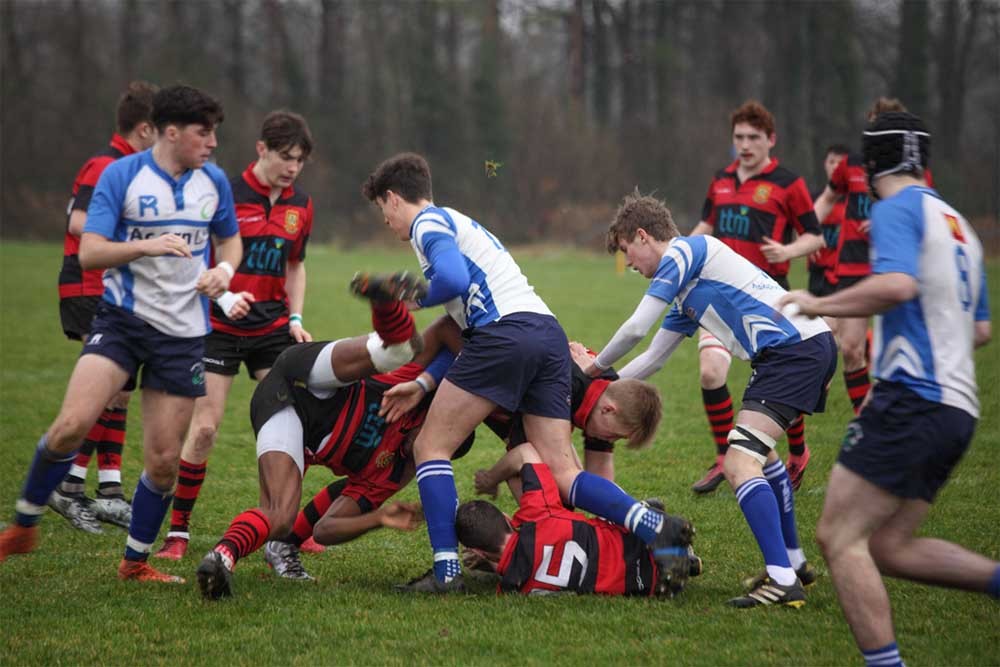 The deadlock was finally broken mid-way through the 2nd period when a long kick from defence by Tralee was returned by Stephen Sheehan and then through the hands of Conor Cahill and Darren O'Loughlin before being finished off with a 30-yard break down the right hand touchline by Ikem Ugweuru , celebrating his recent selection for the Irish U18 squad. The conversion was scored by David Mescal giving Ennis a precious 7 point lead.
Tralee pushed very hard for the remainder of the match and spent the final 5 or 6 minutes of the game within 10m of the Ennis tryline, but to no avail as the Ennis defence stood firm with Ben Quinn bringing the game to an end with a clearing kick after a scrum on the Ennis 5m line.
A great start to 2017 for Ennis, with Cork Constitution the opponents next weekend.
Ennis: Conor Cahil, Darren O'Loughlin, Ikem Ugweuru, David Mescal, Stephen Sheehan, Ben Quinn, Morgan Garry, Cathal Talty, Ross O'Flaherty, Keelan Butler, Gavin McGonigle, Ronan Corey, Hugh Black, Jack Colleran (C), Aaron Hennessy
Subs Used: James Vaughan.