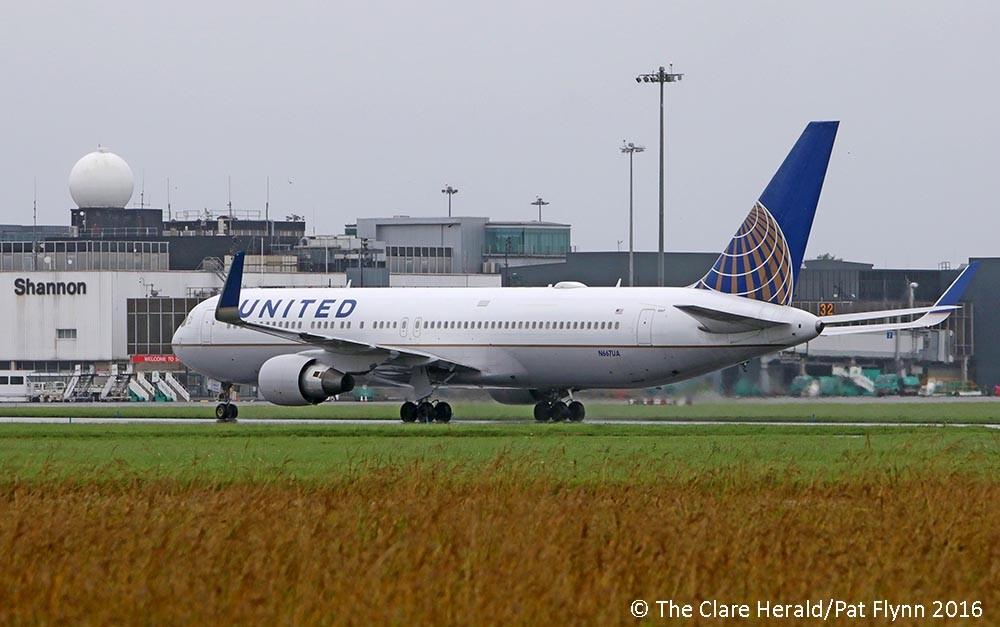 A transatlantic flight diverted to Shannon Airport early today after one of the pilots fell ill.
United flight UA-946 was travelling from Washington in the US to Amsterdam when the crew declared a medical emergency at around 4.30am.
It's understood that the flight captain fell ill and was unable to fulfil his duties. As a result, the co-pilot assumed control of the aircraft and declared a medical emergency.
The Boeing 767 jet diverted to Shannon Airport where National Ambulance Service paramedics were standing by for the aircraft when it landed at around 5.35am.
The crew member was taken to University Hospital Limerick for treatment.
The airline would not confirm whether it was the captain who had fallen ill but sources have confirmed that it was a member of the flight crew.
The United spokesman would only say: "Our team at Shannon Airport provided assistance to customers of flight UA-946 which diverted to Shannon Airport because of a medical issue onboard. The aircraft landed safely and re-departed at 8:16am."
The airline subsequently cancelled this mornings scheduled service from Shannon to Newark in the US. It's understood this was done to redeploy a crew member to the Amsterdam flight.
Passengers from the cancelled Shannon flight were accommodated on other services, according to the airline.
In relation to the cancellation of flight UA-24, the airline said this was done for 'operational difficulties'.