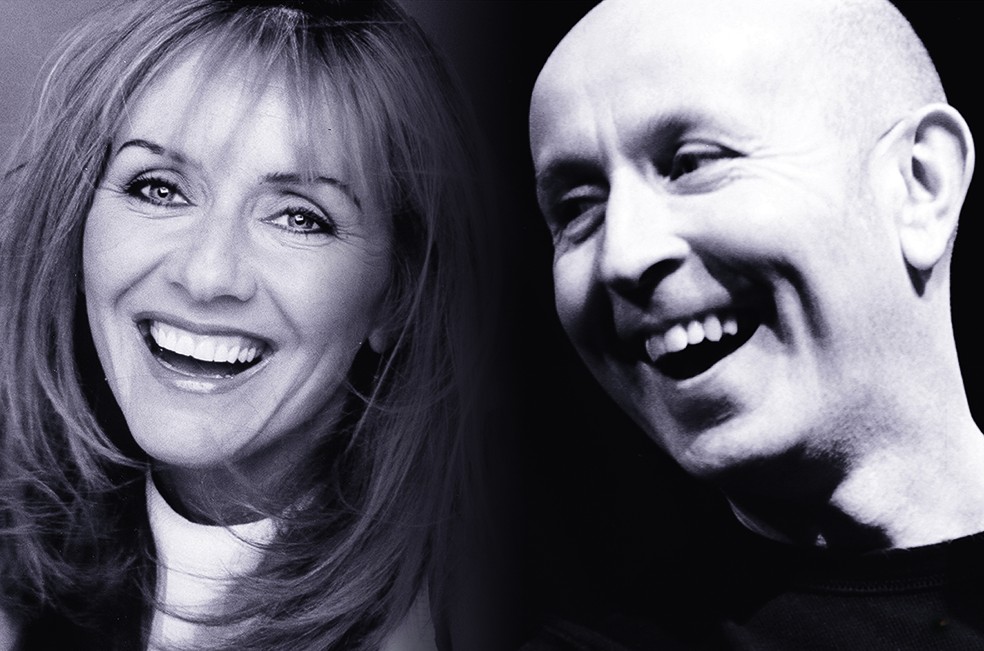 Following sold out Belfast shows, glór welcomes the iconic musical pairing of Frances Black and Kieran Goss to Ennis for a very special reunion concert.
It's been over twenty years since Frances Black and Kieran Goss last toured together. In the intervening years both artists have enjoyed huge international success in their respective solo careers, but it was the inspired pairing of these unique talents as a duo in the early '90s that first caught the imagination of the Irish public.
When Nanci Griffith called Frances Black "the sweetest voice of Ireland," she was paying tribute to someone who has been one of Ireland's best-loved and most enduring artists since the late 80s, with a string of best-selling albums, awards and other accolades behind her.
In 1992, Frances really took the music scene by storm, when the lovely Wall of Tears, which she had recorded with Kieran Goss, and the rousing After the Ball, which she had recorded with Arcady, were placed on the album, A Woman's Heart, the biggest-selling album ever in Ireland.
Long hailed as one of Ireland's leading songwriters and performers, Kieran Goss's music has won him fans across the globe. But if his songs have made him a star, his live shows have made him a legend – live on stage is where Kieran Goss really shines.
The collaboration between Frances and Kieran has created an enduring legacy of well-loved songs, and now for the first time in Ennis they reunite for this special show on Saturday February 4th. Tickets now on sale at glór Box Office on 065 6843103.