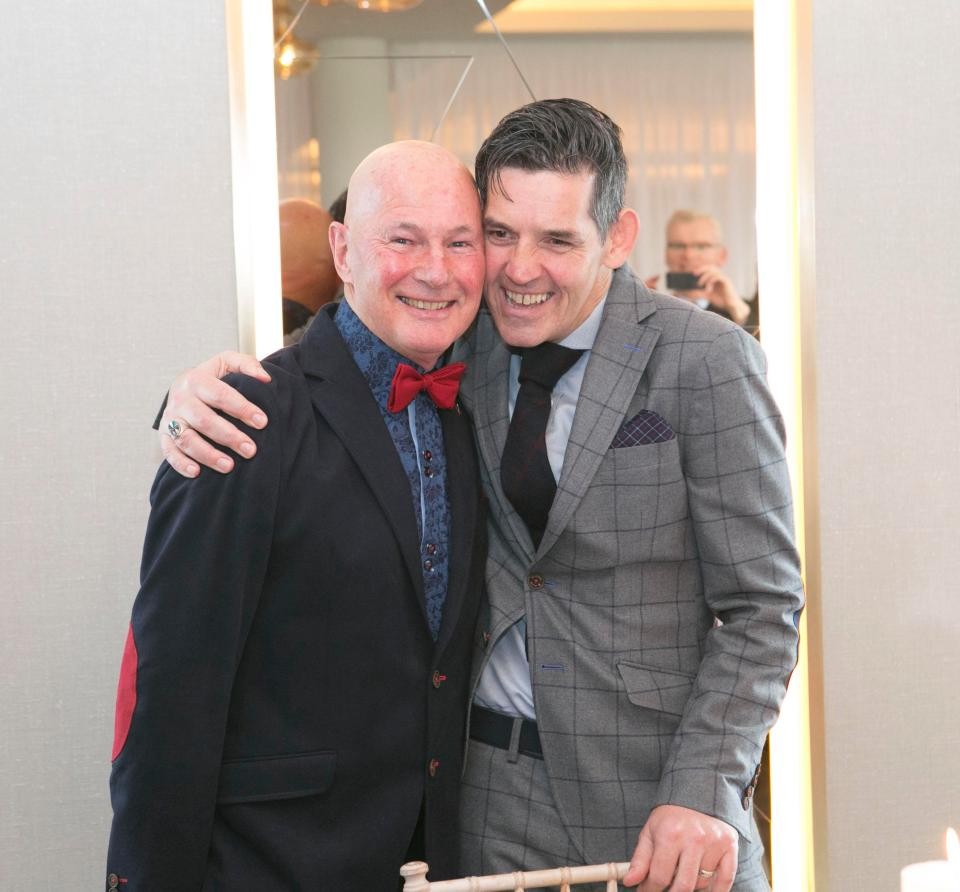 A gay Co Clare priest married his long-term partner at a ceremony in Spanish Point this weekend.
Fr Bernard Lynch who grew up in Ennis in the 1950s married Billy Desmond in front of over one hundred and twenty well-wishers at an intimate ceremony at the Armada Hotel in Spanish Point on Friday.
Sixty seven year old Lynch became the first Catholic priest in the world to have a civil partnership in 2006 and the passing of the same-sex marriage referendum allowed him to marry Billy. He played a significant role in the campaign to pass the 2015 referendum with the 'boat 2 vote' initiative which saw Irish emigrants return home to vote yes.
An eight page booklet produced for the ceremony was entitled 'Our Right to Love is our Right to Justice – Billy and Bernard'. The couple have been together for the past twenty three years.
During the service tributes were paid to Fr Lynch for his "for being a tireless advocate for the right of lesbian, gay, bisexual and transgender (LGBT) people for more than 40 years as an out gay and proud Roman Catholic priest".
He was also praised for "his courage in the face of tremendous adversity" and how he helped people living with HIV and AIDS in New York in the 1980s "in the darkest years of the HIV pandemic". In 1986 he came out as gay whilst ministering in New York City. Bernard was described as "a human rights champions" during the gathering.