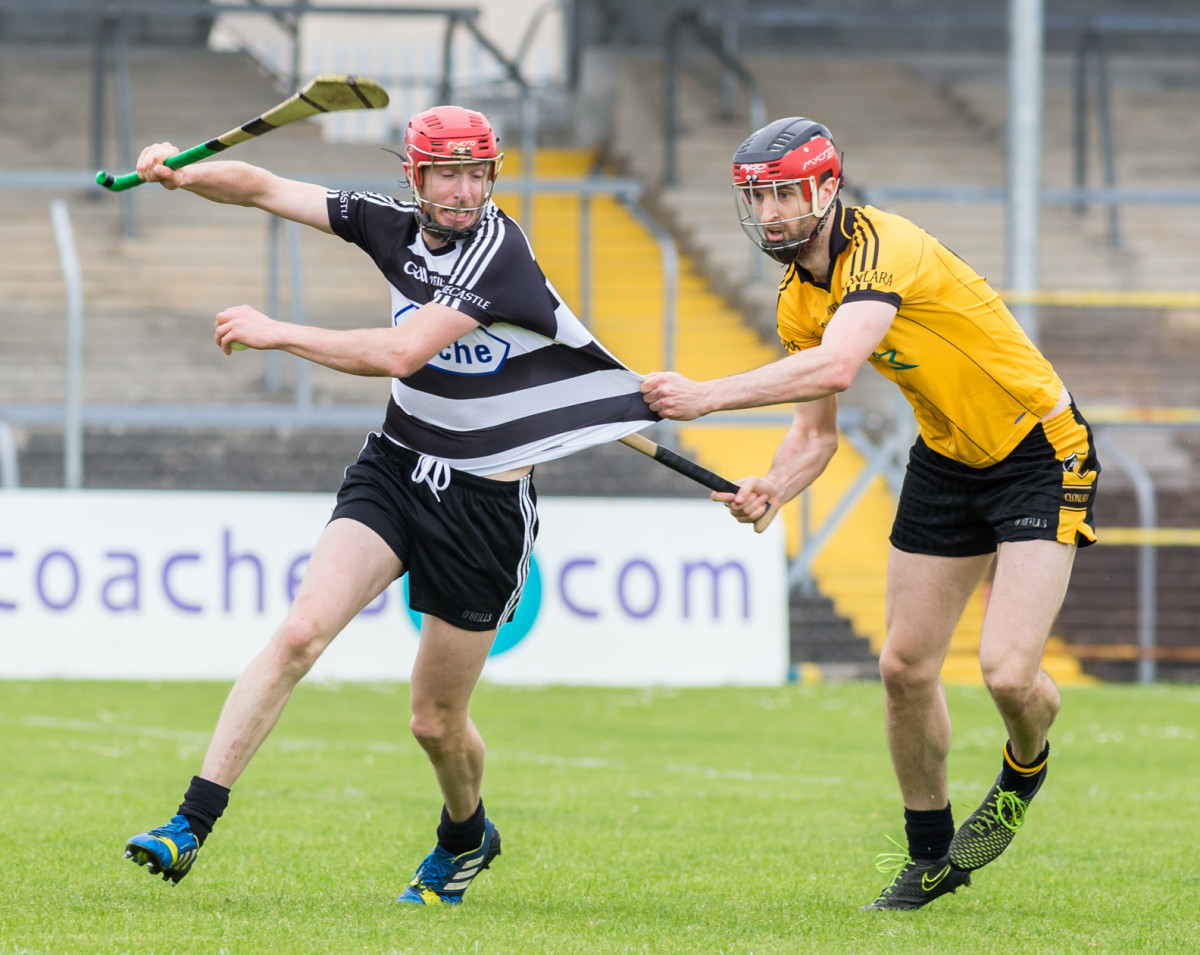 Clarecastle's Patrick Kelly will line out at centre-back on the Kerry team that face Clare in Sunday's Munster Hurling League encounter.
Gerry O'Connor and Donal Moloney begin their reign as Joint Managers of the Clare senior hurlers in Austin Stack Park, Tralee in this outing that commences at 2pm.
It is the second game in charge of the Kingdom for Waterford native Fintan O'Connor. He has given the number six jersey to Kelly who previously came up against the Banner County in last year's Allianz National Hurling League.
Fintan has made six changes from the side that lost 1-28 to 0-18 against Cork last week. Kelly is one of the six added to the starting fifteen along with LIT's Jordan Conway, goalkeeper Martin Stackpoole, Bryan Murphy, John Buckley and Thomas Casey. They are without the injured Jordan Diggins and Dr Crokes' Mike Milner.
An announcement on Clare's team will be made on Sunday with many players to be given a chance to impress the new management with four games in ten days.
1: Martin Stackpoole (Lixnaw)
2: Sean Weir (Crotta O'Neills)
3: Rory Horgan (St Brendans)
4: Bryan Murphy (Causeway)
5: John Buckley (Lixnaw)
6: Patrick Kelly (Clarecastle)
7: Darren Dineen (St Brendans)
8: Paudie O'Connor (Kilmoyley)
9: Thomas Casey (Causeway)
10: Micheal O'Leary (Abbeydorney)
11: Daniel Collins (C) (Kilmoyley)
12: Mikey Boyle (Ballyduff)
13: John Egan (St Brendans)
14: Shane Nolan (Crotta O'Neills)
15: Jordan Conway (Crotta O'Neills)
Fir Ionaid:
16 Aiden McCabe (Kilmoyley)
17 Billy Lyons (Causeway)
18 James O'Connor (Abbeydorney)
19 Tomás O'Connor (Crotta O'Neills)
20 Padraig Boyle (Ballyduff)
21 James Godley (Kilmoyley)
22 Fionán Horgan (St Brendans)
23 Philp Lucid (Ballyheigue)
24 John Griffin (Lixnaw)
25 Sean Nolan (Kilmoyley)
26 Jordan Brick (Kilmoyley)