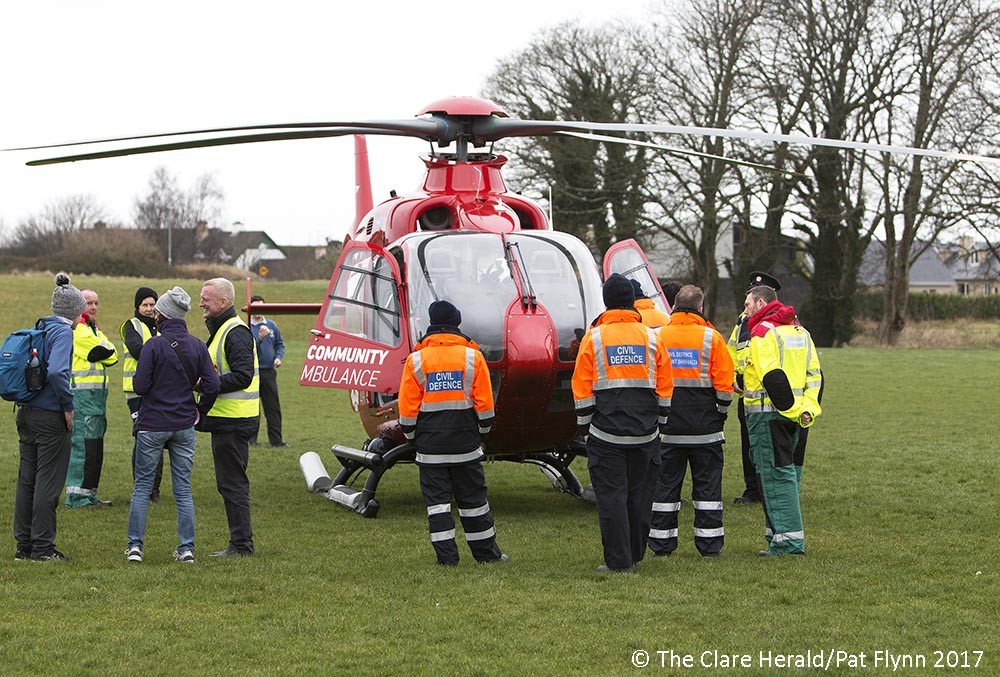 Irish Community Air Ambulance  (ICAA) visited Ennis this afternoon where it had a Helicopter Emergency Medical Service (HEMS) aircraft on view.
ICAA is a service operated by Irish Community Rapid Response (ICRR), a charity established 10 years ago to deliver professional pre-hospital and A&E care via a network of volunteer medical professionals.
The new HEMS Service, which will commence operations this summer, will support the current fleet of ICRR rapid response vehicles and work alongside existing emergency response services.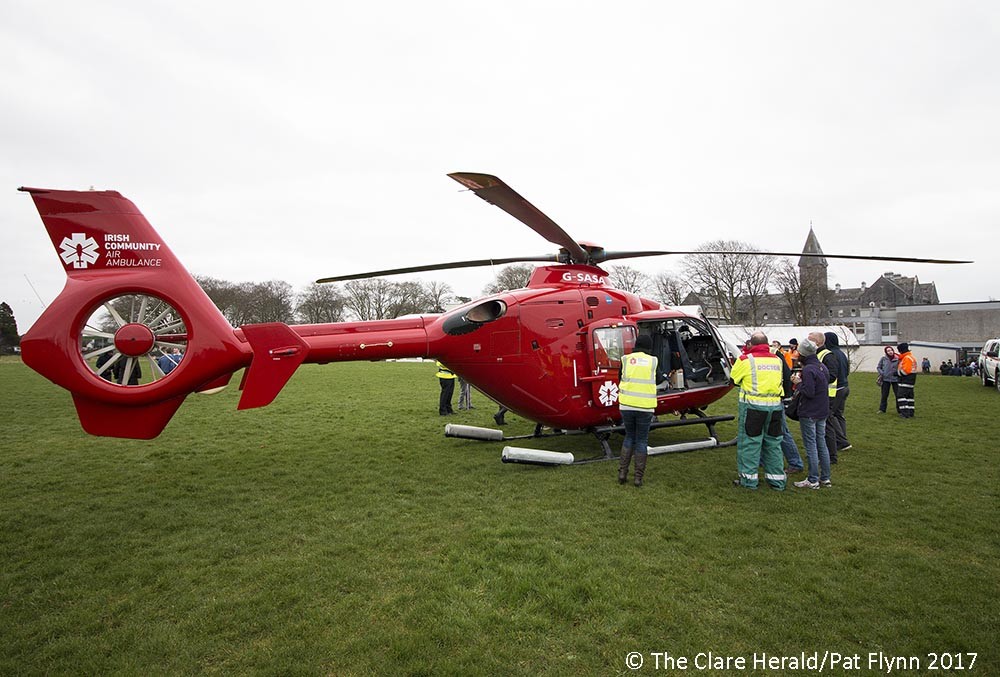 The HEMS helicopter is a mobile intensive care unit staffed by a team of highly qualified and specially trained trauma doctors who can be on site in the fastest time possible providing life saving treatment at the incident site.
The ICAA says in the aftermath of a major incident or accident timing is key and that outcomes are greatest when treatment can begin within the first hour, the "golden hour".
The helicopter visited the University of Limerick this morning before flying to Ennis where it landed at St Flannan's College.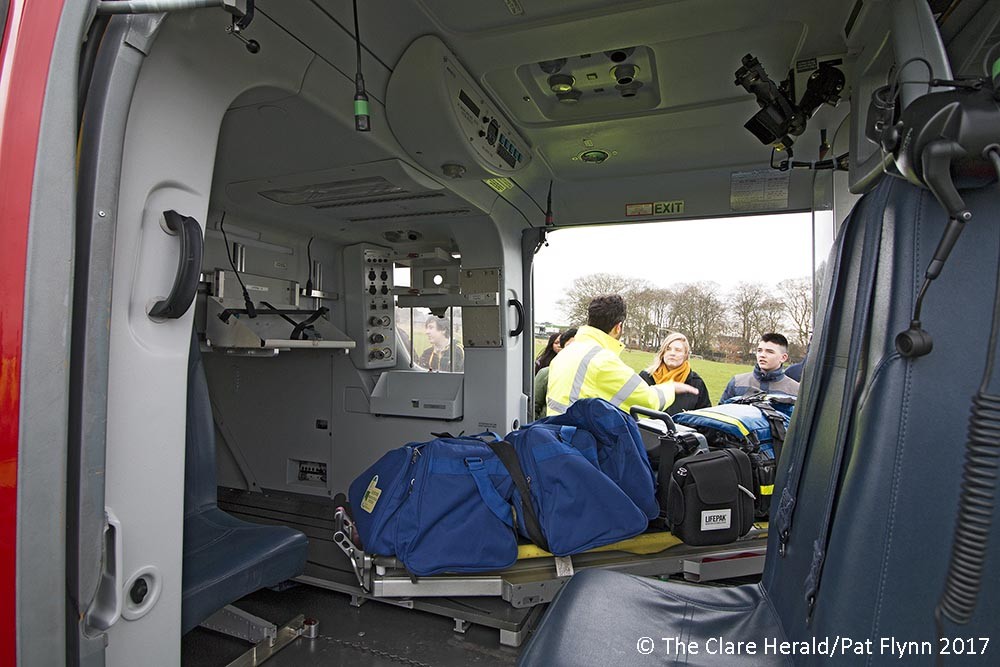 Members of Clare Civil Defence were given a briefing on the new service and had the opportunity for you to meet some of the key medical and operational ICAA team.
Students from St Flannan's also showed an interest in the service and received a tour of a HEMS helicopter and given a chance to view the range of on-board equipment.
Following a formal launch announcement made in November 2016 todays event was part of a wider series of landings taking place over the week across the coverage areas in the South of Ireland.