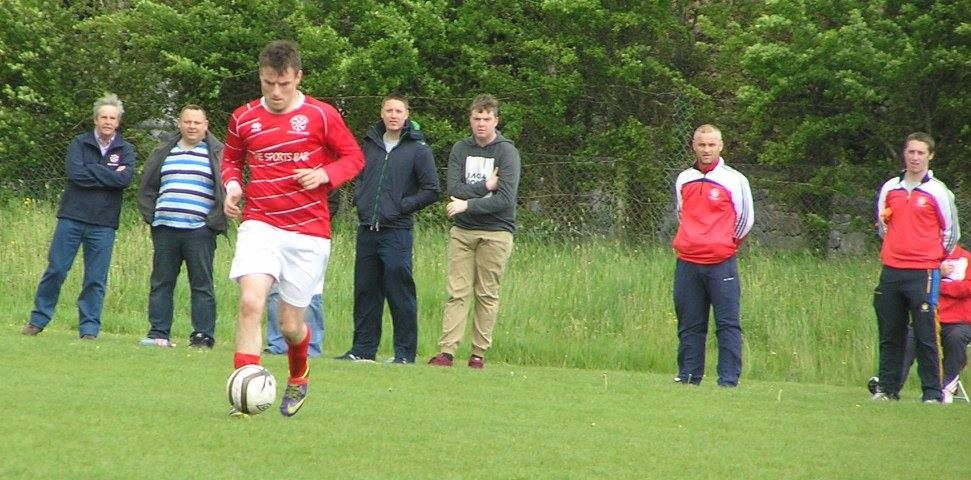 Newmarket Celtic welcome Killarney Celtic to McDonough Memorial Park on Sunday afternoon with a place in the last sixteen of the FAI Junior Cup up for grabs.
Irish international Stephen Kelly is ruled out of the contest and will be unable for the next couple of weeks. He has been out of action since the beginning of December when he sustained a nasty challenge against Aungier Celtic in the previous round of the FAI Junior. County player Alan Kelly is also unavailable and is nearing close to a return to the playing field.
Manager Mike O'Malley is expecting a tough challenge from the Kerry side. "When you're getting to this round of the FAI you're always going to have a tough game".
Having bowed at the quarter-finals of the competition last season, O'Malley is determined to see his side go further this time round. "It's all we've left now seeing as we're out of the Munster Junior and Munster Senior which we had last year. We have our League and Cup at home but outside of that and Munster this is all we have left so all eyes on that", he told Clare FM.
Their Munster campaign ended when they lost out to Avenue Utd on penalties in December. This defeat is helping to spur them on in the national competition. "We were disappointed with the Munster going out to our local rivals Avenue, thought it was always going to happen at some stage that Avenue were going to beat us and it just so happened to be the big one but that's football and you can't win them all. Maybe our focus will be a bit stronger going into this game seeing as it's what we've left for the year".
"At the start of the year we earmarked getting as far as we could in national and munster, to go in penalties the way we did it was upsetting and we have to bounce back, hopefully we can get a far run in the FAI and see where it takes us".
Home advantage is something the former club and county midfielder is hoping Celtic can make full use of. "It's great to have games in Newmarket and to have the crowd to come up and watch us, it's a big help and hopefully we'll get through this round and maybe get another home draw".
Kick-off at McDonough Memorial Park is at 1:30pm.