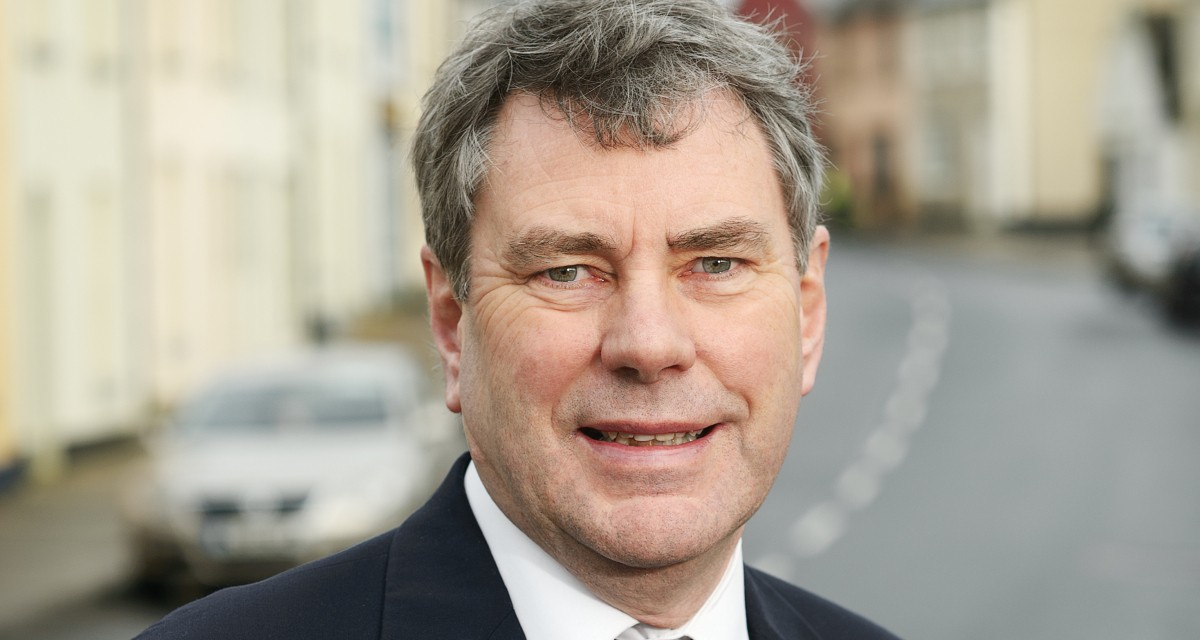 An election is on the way in Northern Ireland following Martin McGuinness' resignation as Deputy First Minister, one Clare TD says close attention must now be paid to the North.
Independent Clare TD, Dr Michael Harty outlined his views in the Dáil this week. "For the foreseeable future, the situation in Northern Ireland will need the closest attention and care from the Irish and British Governments. With an unwelcome election pending, we are suddenly asking ourselves how relations between the DUP and Sinn Féin were allowed to deteriorate so rapidly.
He feels the upcoming election in unnecessary on "financial irregularities" and one that he is very cautious of. "There was a reasonable expectation here, in the United Kingdom, throughout Europe and in the US that since so much time, effort and money had been invested in establishing an agreed government structure the parties in Northern Ireland would get on with power sharing".
"Power sharing in Northern Ireland is a fragile political system which has grown from the Good Friday Agreement, but it requires co-operation and compromise from all shades of political opinion in Northern Ireland to make it work. The common good must trump party politics. Having emerged from 30 years of sectarian conflict and having developed devolved government and democratic self-rule, it is the responsibility of all elected representatives in Northern Ireland to value co-operation above conflict and not to allow sectarian ideology to damage progress in creating a tolerant peaceful society.
"Having voted by a substantial majority to remain in the European Union in last year's referendum, Northern Ireland faces the certainty of being forced to leave the European Union and have a Border not only with Southern Ireland but also a border between the European Union and the United Kingdom. This will have serious and unknown consequences. To manage these changes it is paramount that Northern Ireland has a stable government which can have a strong voice in the United Kingdom so it can influence its own future".
Harty referenced the Scariff Harbour Festival as an example of how communities and organisations can support the process of building bridges. "One way or another we face an election which promises to be a torrid affair. While appealing to parties in Northern Ireland to turn down the heat, we also have a responsibility not to inflame an already difficult situation with our commentary. The former President, Mary McAleese, and her husband, Martin, made a great contribution in solidifying the peace process with their building bridges initiative.
"This work is often replicated throughout the country by community groups and organisations. An example in my constituency each year is the Scariff Harbour Festival, which invites personalities from Northern Ireland to discuss their experiences in conflict resolution. Over the years many youth groups from both sides of the divide have travelled to Scariff to participate in the festival. The ongoing process of building bridges must be supported at local and national levels".
Clare's sole Independent TD in the Dáil concluded, "The restoration of power sharing is essential. The prospect of returning to direct rule from London should an election produce a stalemate would be a seriously damaging retrograde step which would lead to further political and civil instability. This would not be in anybody's interests. Politicians need to break from their rigid roles and recast themselves in a new progressive form, which will lead Northern Ireland to a bright new future. We must always be reminded that Northern Ireland remains a national issue of supreme importance and that we must continually promote the end of sectarianism and develop an inclusive tolerant society".