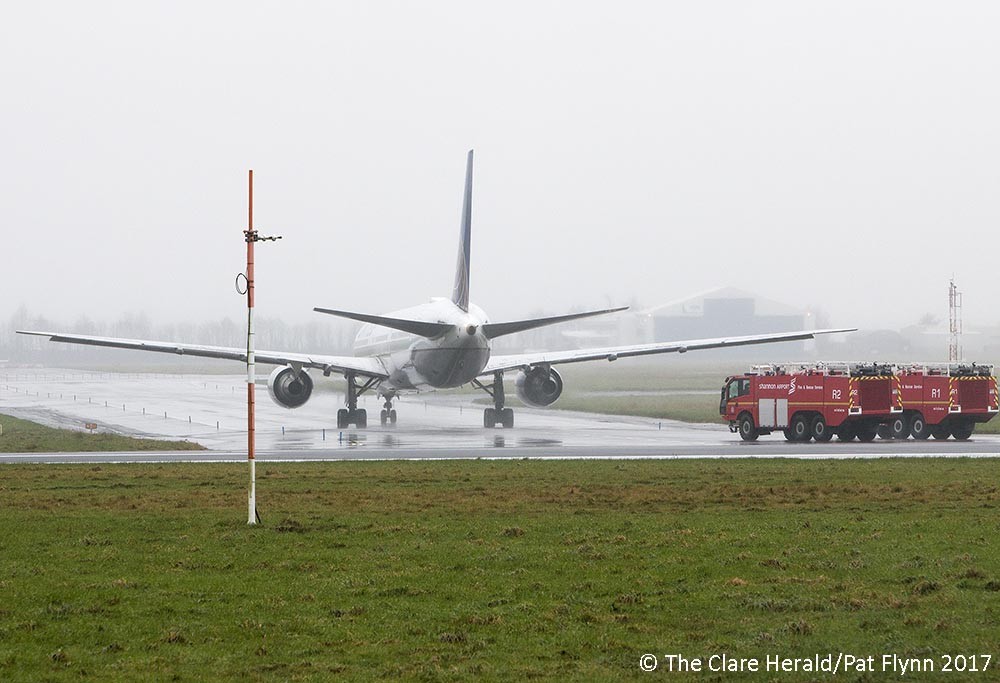 Update:
5.15pm – The flight continued its journey to the Washington at 5.00pm.
Emergency crews were standing by at Shannon Airport this afternoon for a transatlantic jet that was forced to divert with an ill passenger.
United Airlines flight UA-107 was travelling from Munich to Washington with 174 passengers and crew on board.
The Boeing 767-400 jet was over 300 kilometres north west of Donegal when the crew turned around and sought clearance to divert to Shannon.
Airport fire crews were standing by for the jet as the crew confirmed they would be making an overweight landing.
The flight touched down shortly before 2.00pm and taxied directly to the terminal where airport personnel and National Ambulance Service paramedics were standing by.
The passenger was removed to hospital for treatment although there are no details available on their ailment or condition.
Just last week a United Airlines flight diverted to Shannon after the captain fell ill while almost half of all diversions to Shannon last year were medical emergencies.