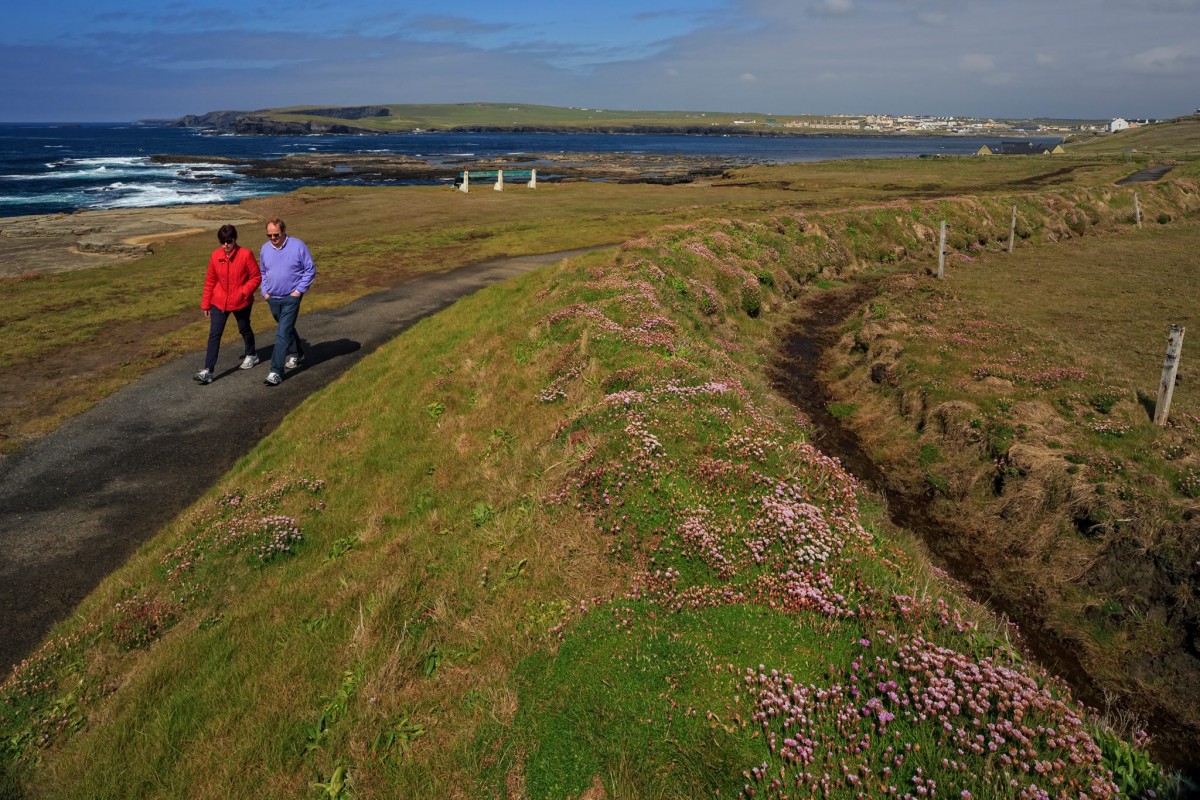 Funding for an exciting tourism venture in the county may prove to be a stumbling block.
It is hoped to create a West Clare Trailway this summer with plans afoot to develop an electric bus route along West Clare that would be powered by wind turbines on the Loop Head Peninsula.
At the moment Loop Head Tourism and Clare Bus are currently the main bodies behind the development. LIT have expressed an interest in putting together research based on the project with Clare County Council said to be impressed by what they've heard to date. However the local authority have yet to give a formal commitment to the venture.
"There's ourselves and Clare Bus, we've spoken to Monica Meehan and had a conversation with Anne Haugh who was the previous municipal manager and we've had the same conversation with Leonard Cleary so it ticks a lot of boxes from the council because they have a sustainable transport responsibility, we are having conversations with LIT because they may bring in that angle of the study the research into how its working, they may end up having a role where we can say the system is up and operational and we're saving x amount of carbon, the company that own the turbines are very keen as well", Cillian Murphy co-founder of Loop Head Tourism said.
He continued "At this stage there is a lot of talking going on but nobody has put their hand in the back pocket and written a cheque at any point, to be fair we've got to a point where there is a big capacity for this project to work and there's actually a lot of hunger from anyone we've talked to make it work so I'd be very positive about it but of course the big cost is going to be the purchase of an electric bus to run the route and we will have to see where that goes, there's plenty of alternative funding or systems out there we could look at a crowdfunding project, a community bank or some sponsorship in a mix of funding, there could be a number of funding streams that would tie in together.
"We obviously as a community group don't have a lot of funds but as a community group we probably have access to funds that local authorities and private companies wouldn't have, for us to be driving it may open some doors from a funding perspective that wouldn't be available to the likes of Clare County Council or to Clare Bus or anyone like that, we'll see how it goes but I've certainly no problem with anyone out there who feels really generous and would like to provide an electric bus we'll take the hand off them".