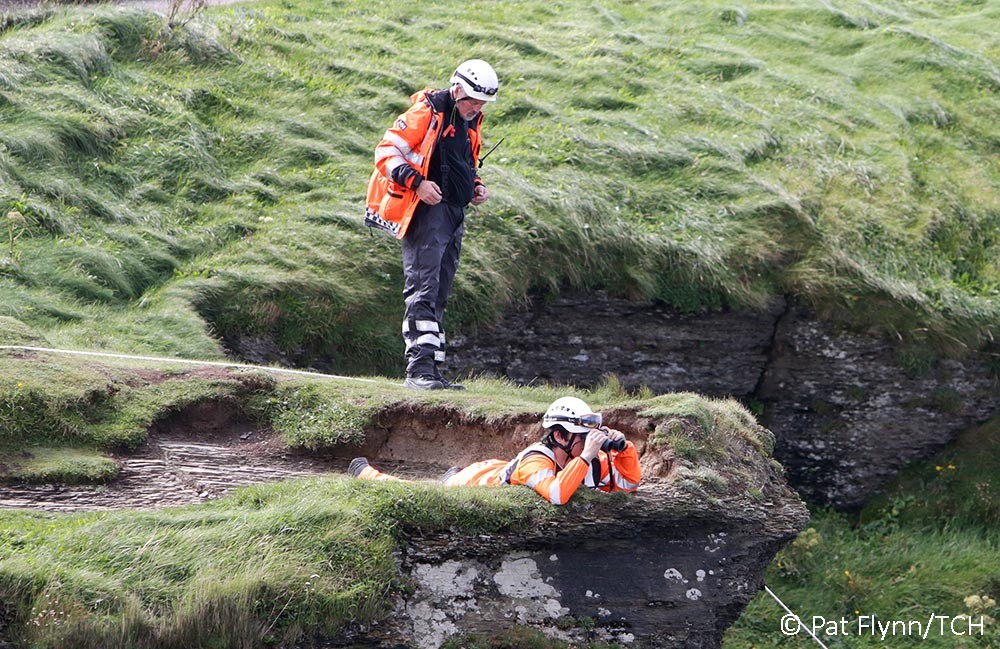 A search will resume on Tuesday morning for a man believed to be missing in the north Clare area.
Gardaí have appealed for the public's assistance with locating the man whose car was found at the Cliffs of Moher on Sunday night.
The 27-year-old from nearby Lahinch was last seen at around 5.00pm on Sunday when he left his home. His car was later found close the entrance to the visitor centre at the Cliffs of Moher giving rise to serious concern for his wellbeing and safety.
Gardaí requested the Irish Coast Guard to assist with a search of the are. Volunteers from the Doolin unit of the service were alerted at around 10pm on Sunday.
The search was called off last night and resumed early today.
Coast Guard members carried out a search of the area including the cliff top and nearby fields. The Shannon based Irish Coast Guard helicopter also undertook a search on Sunday night as well as several sweeps of the area in daylight today.
Superintendent John Galvin said: "We would appeal to anyone out there in the north Clare area if they can assist us in any way with this search. We would ask anyone who might have seen anybody around the Cliffs of Moher either late on Sunday night or early on Monday morning to contact us at Ennistymon Garda station."
Ennistymon Gardaí can be contacted on 065 707 2180.