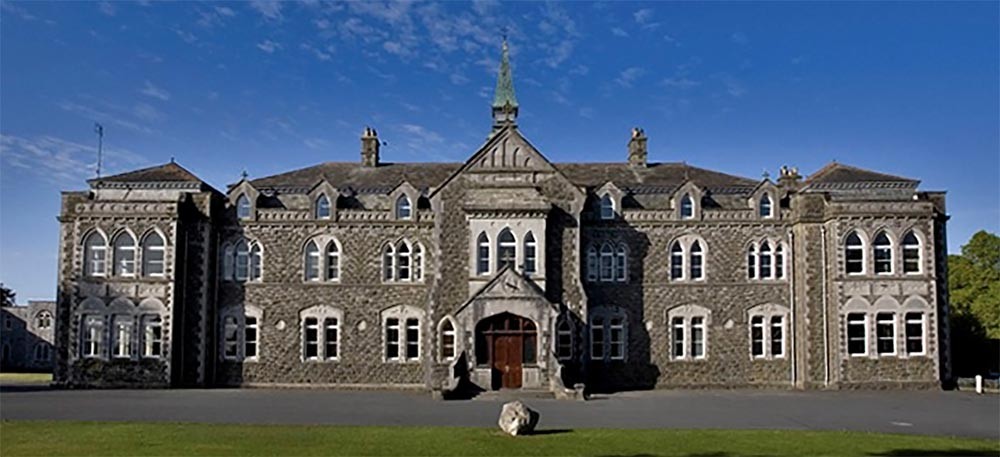 The Bishop of Killaloe as expressed sadness at the news that one of the Diocese's best known boarding school's is set to close.
The Cistercian College Roscrea, at Mount St. Joseph Abbey, Co. Tipperary, issued a statement today confirming a 45 per cent drop in enrolment over the past ten years with just nine first-year students enrolled for September 2017.
"Clearly this is unsustainable and the school is simply no longer financially viable. We were sadly left with no option but to conduct what we anticipate will be a phased closure of the school over the next 16 months," said Abbot of Mount St Joseph Abbey Richard Purcell.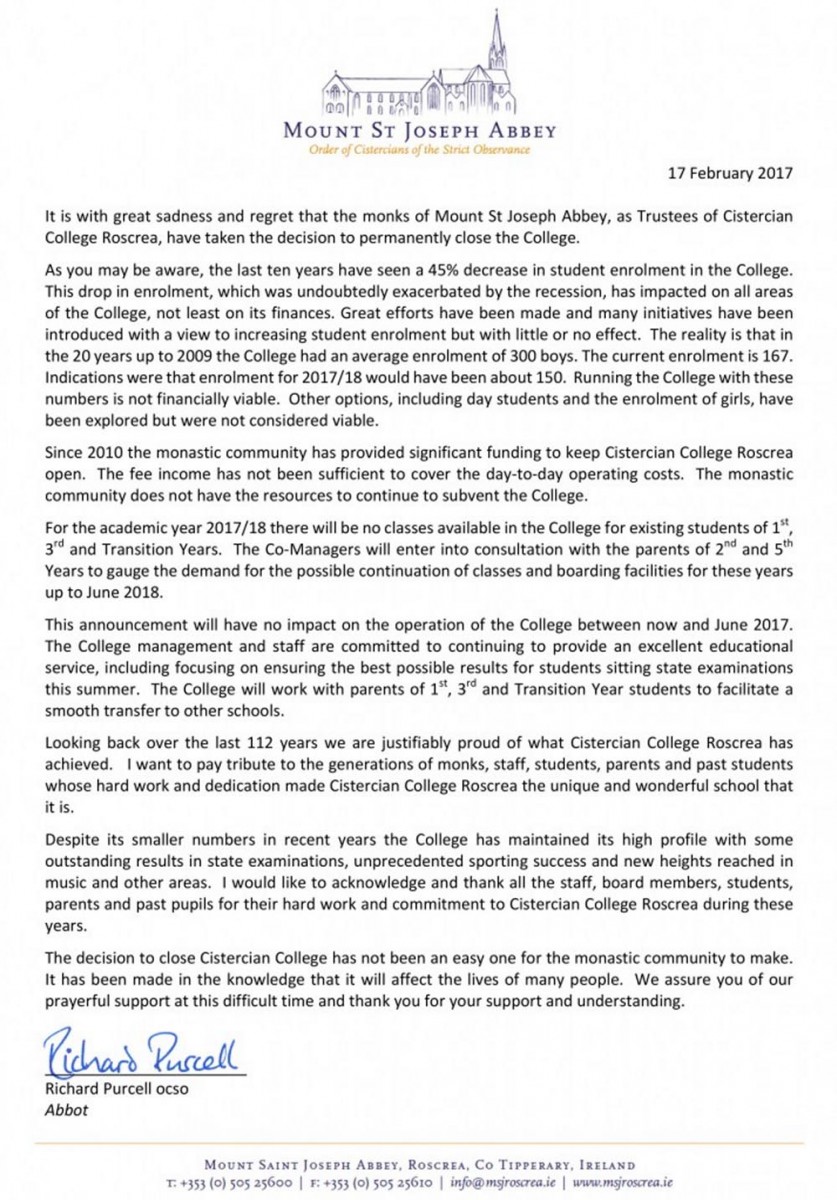 In a statement this evening, Bishop Fintan Monahan said: "It is with great sadness that I have heard of the imminent closure of the Cistercian College, Roscrea, Co Tipperary."
"I wish to express my sincere gratitude to the Cistercian Monks (Trappists), and to the many other dedicated staff and students, who have carried out Trojan work in the school since its foundation in 1905.
For over a century the contribution, and now the legacy, of the Cistercian College in the areas of Catholic education, in sport, in politics and public service, in business as well as in other key facets of Irish life, has been immense and is deeply appreciated throughout the Diocese of Killaloe and much further afield," Bishop Monahan said.
"The closure of Cistercian College will be deeply felt in our diocese.  May I offer my best wishes, thoughts and prayers to Abbot Richard, College President and Principal, to Mr Brendan Feehan and to all the staff, students and school community in the difficult process of the gradual closure of the school," the Bishop added.