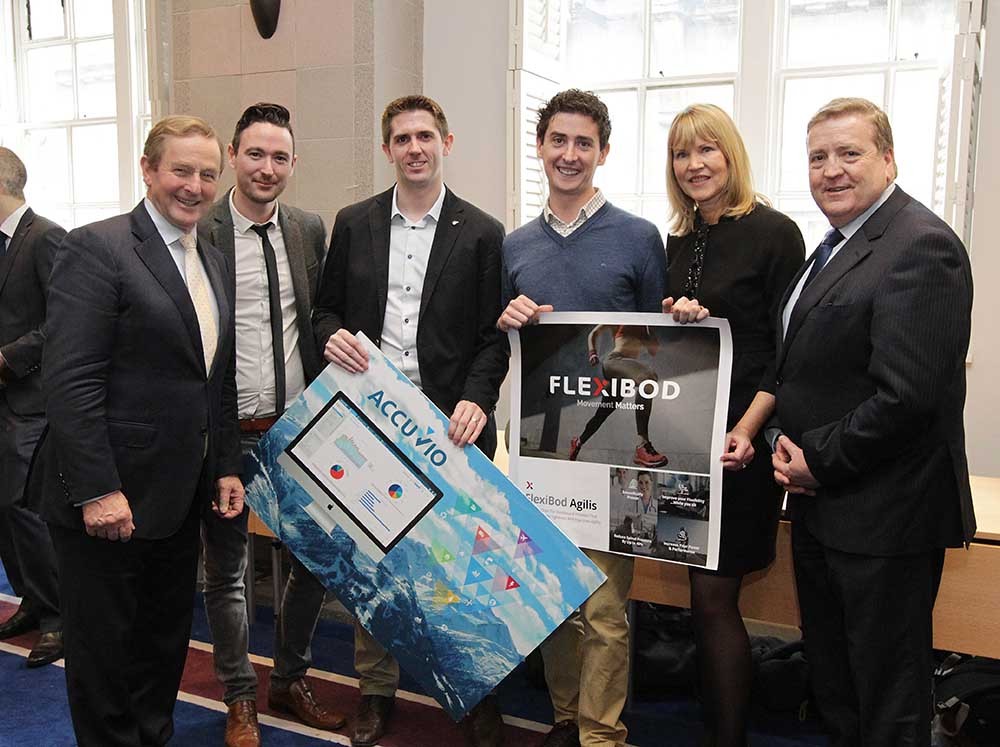 The Taoiseach, Enda Kenny, T.D., today met Clare's finalist in the National Final of Ireland's Best Young Entrepreneur (IBYE) competition.
Also joining the Taoiseach at the meeting in Dublin were Minister for Jobs, Enterprise and Innovation, Mary Mitchell O'Connor T.D., Minister of State for Employment and Small Business, Pat Breen T.D, Sheelagh Daly of the Local Enterprise Offices and Martin Corry of Enterprise Ireland.
Damien Mason of Scariff-based Flexibod representing Local Enterprise Office Clare, travelled to meet the Taoiseach at Government Buildings in Dublin before participating in a pitch training session at Google.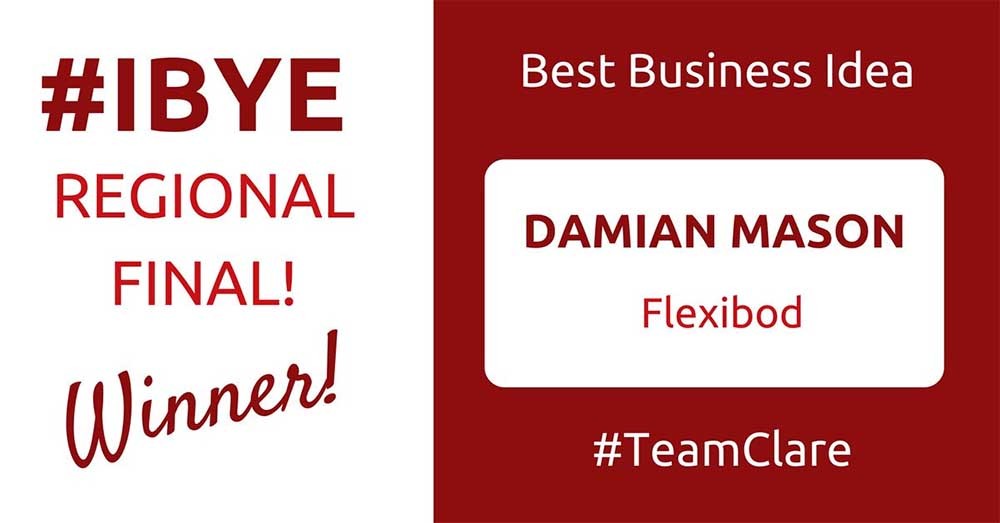 Taoiseach Enda Kenny said, "I am overwhelmed and inspired by the entrepreneurial talent that I have encountered here today.  In this fast-moving world, there can be no standing still and we must always stay ahead of the curve in terms of business. It is vital that we nurture our young businesspeople, encourage them, and give them supports as they strive to make an impact and to succeed."
Minister for Employment & Small Business and Clare T.D., Pat Breen, said: "IBYE is one of the most important vehicles we have to help encourage, motivate and kick-start new business in Ireland. The fact that there was a 32 per cent increase in entries in this year's IBYE competition is a reflection that our young people are eager and hungry to follow their dreams and do it for themselves. Entrepreneurs such as these are a key force in helping to create jobs across every region."
Congratulating the local finalist and highlighting the benefits of the competition for young entrepreneurs, Padraic McElwee, Head of Enterprise of the Local Enterprise Office Clare, said, "Over the three years of the IBYE competition so far, more than 1,200 young entrepreneurs across the country have benefitted from taking part in IBYE Business Bootcamps and 360 have won investment funding for new or growing businesses. By taking up the supports on offer through the Local Enterprise Office, we are seeing that even more young entrepreneurs are up-skilling; they are developing and refining their plans and business models and they are using financial assistance to unlock new markets and expand their teams."
A record 1,842 young entrepreneurs, aged between 18 and 35, have taken part in this year's IBYE. The competition has progressed through county and regional stages where 24 young entrepreneurs have now emerged as national IBYE finalists and will compete for the prestigious title of Ireland's Best Young Entrepreneur. The IBYE Final takes place at Google's European Headquarters in Dublin on Sunday, 5th March.
At the National Final, the overall winners and runners-up in the three IBYE categories – Best Business Idea, Best Start-up and Best Established Business will be announced and one of the three national category winners will be crowned 'Ireland's Best Young Entrepreneur'.
A winner and runner-up will be selected in each of the three IBYE categories, and along with the overall winner, will share the €100,000 national final investment fund at the awards ceremony on Sunday, March 5th.
The IBYE National Final takes place on the first day of Local Enterprise Week, showcasing the range of enterprise supports available to small and micro businesses through every Local Enterprise Office.  Competition updates and YouTube videos for each of the national finalists are available through www.ibye.ie or by searching #IBYE on social media.