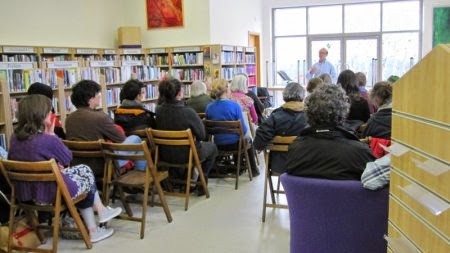 A Community Arts and Craft Exhibition will be launched at Scariff Library on Wednesday 15th February at 3.30 p.m.
It brings together different community groups from the East Clare area, each of which has participated in an art or craft Community Education course provided by the Limerick & Clare Education Training Board (LCETB).
The idea for the exhibition developed after a series of successful mosaic courses that were ran by Community Education, in collaboration with 'Soul' in Scariff.
Works exhibited during the exhibition will include Mosaic, Painting, Textiles, Glass Work and Paper Crafts. The Community Arts and Craft Exhibition runs until Friday 3rd March.