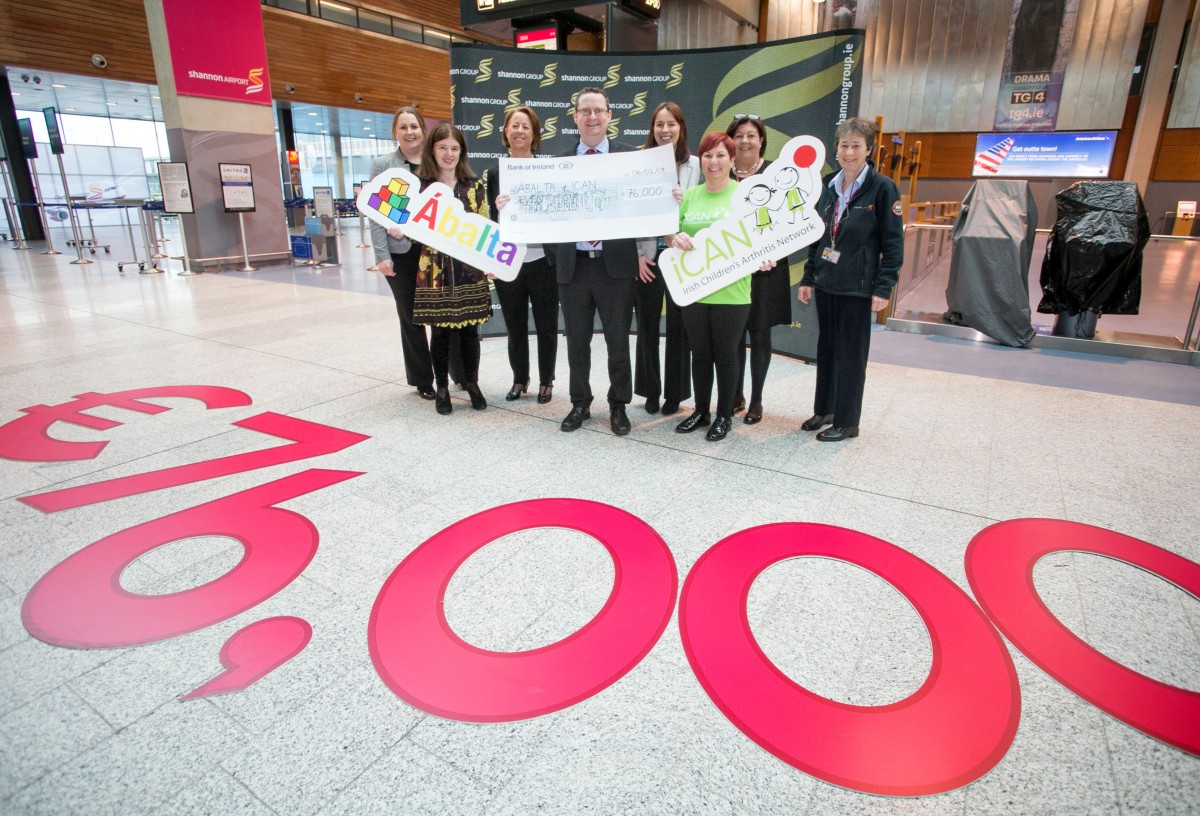 Shannon Group has strengthened the finances of two deserving charities after its 2016 fund raising activities generated a total of €76,000.
Activities by staff across all of the company's business units – Shannon Airport, Shannon Commercial Properties, Shannon Heritage and the International Aviation Services Centre (IASC) – will see the Irish Children's Arthritis Network (iCAN) and Galway's Ábalta Special School for students with Autism and Special Needs receive €38,000 each.
Since 2014, Shannon Group staff-led fund raising events have raised €160,000 for a range of deserving charities across the region.
The two entities were selected, via a staff vote, as the 2016 designated charities.
The biggest single fund-raiser from 2016 was the Bank of Ireland Runway Night Run in June when 2,500 participants, led by RTE personality Marty Morrissey, participated in the most successful of the three annual Runway Run events held to date at Shannon.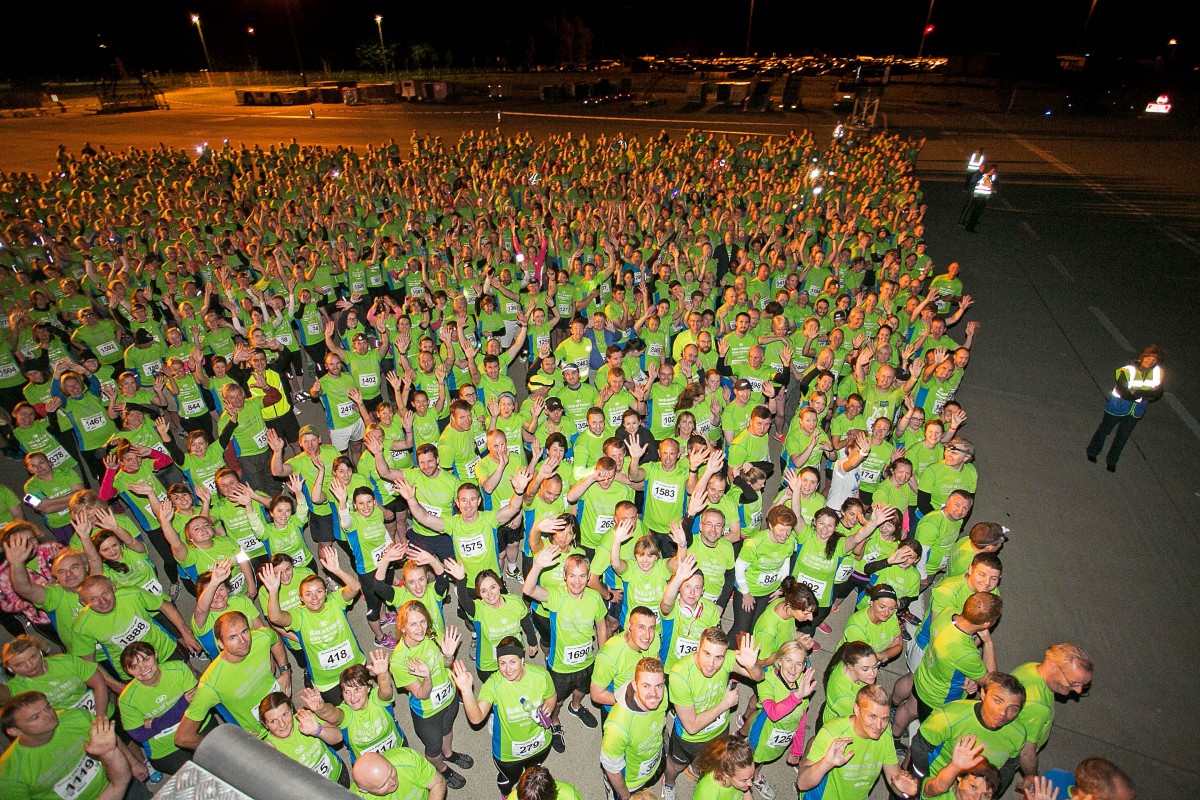 Other significant events were the Aer Lingus sponsored Charity Cycle in July, which had over 100 cyclists taking on an arduous 100km cycle form Shannon to Gort and back; the Fashion on the Runway style event, which had over 500 in attendance, and the Shannon Airport Santa Flights, both of which were held in December.
Declan Smyth, Chairman of the Staff Charity Committee, said:  "The commitment shown by our staff over the course of the twelve months to a range of events was remarkable.  A lot of time and  energy was channeled into raising this money for these two worthy charities.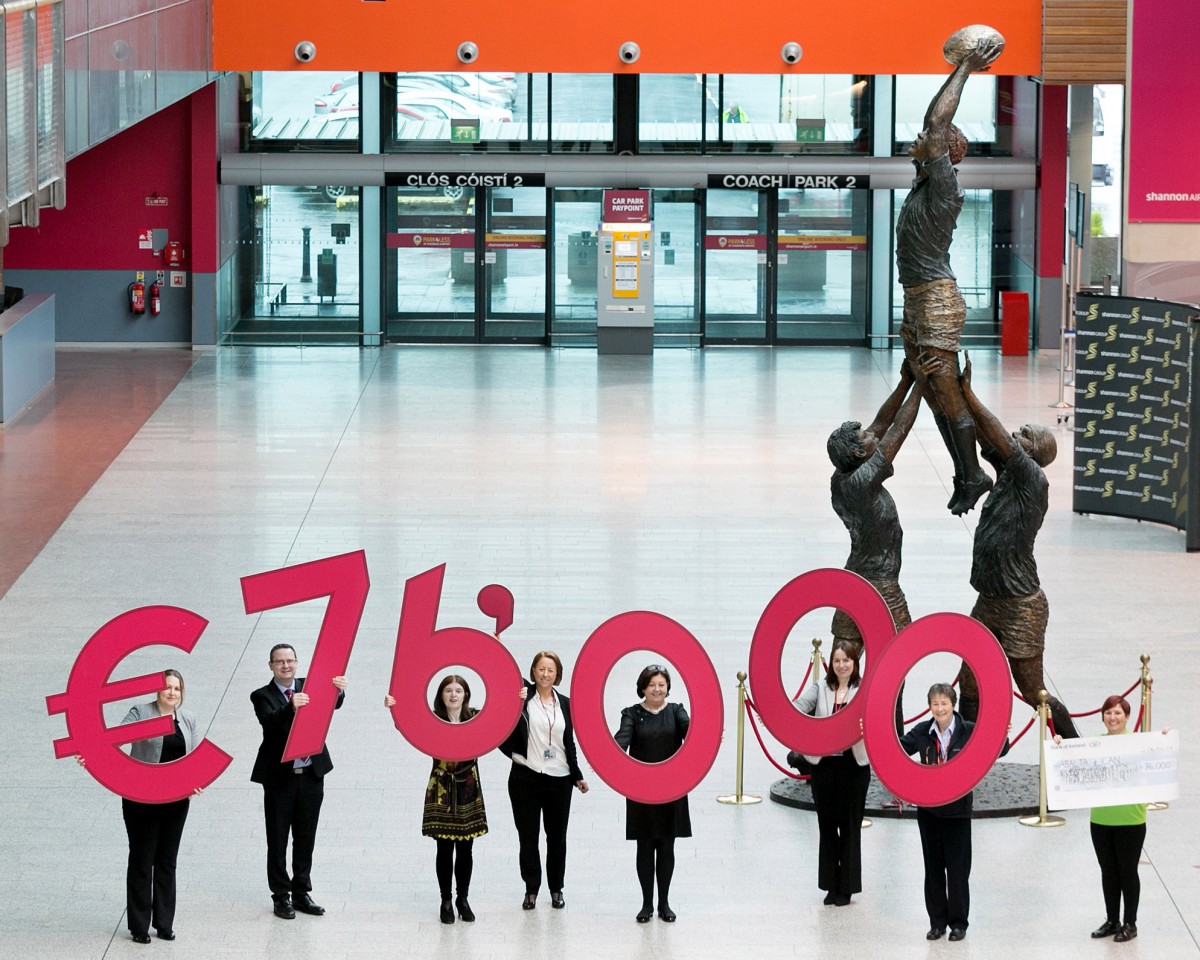 We had a lot of fun along the way and with €76,000 raised it was more than worth it. We're already planning for 2017 and hoping to raise the bar even more for the two nominated charities, Cahercalla Nursing Home and Hospice and Home Share Clare, both of which do incredible work.
Maura Madden, Principal of Ábalta said: "On behalf of the students and staff of Ábalta Special School, I'd like to thank the staff of Shannon Group for championing Ábalta in their 2016 fund raising initiatives.  This very generous allocation will make such a difference to the school and we are so grateful. Shannon airport has paved the (run)way for the students in Ábalta to fly."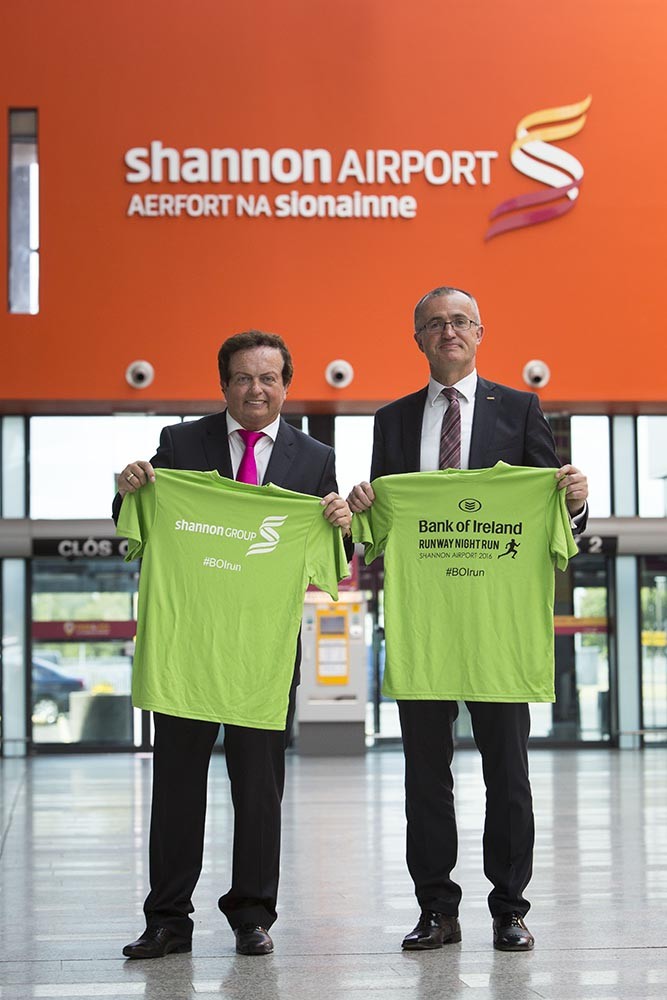 iCAN chair Wendy Costello said: "We are delighted to receive such a huge amount from the Shannon Group. We realise the effort that was put in to raising it and we really appreciate it. The year together has raised our profile enormously and that alone has been amazing. Every event was so well managed and all the staff seemed to really enjoy helping out in any way possible.
Our charity is run by a volunteer committee so every penny raised will go towards making life better for our families. Continued success to the Shannon Group and its wonderful staff from all in iCAN."