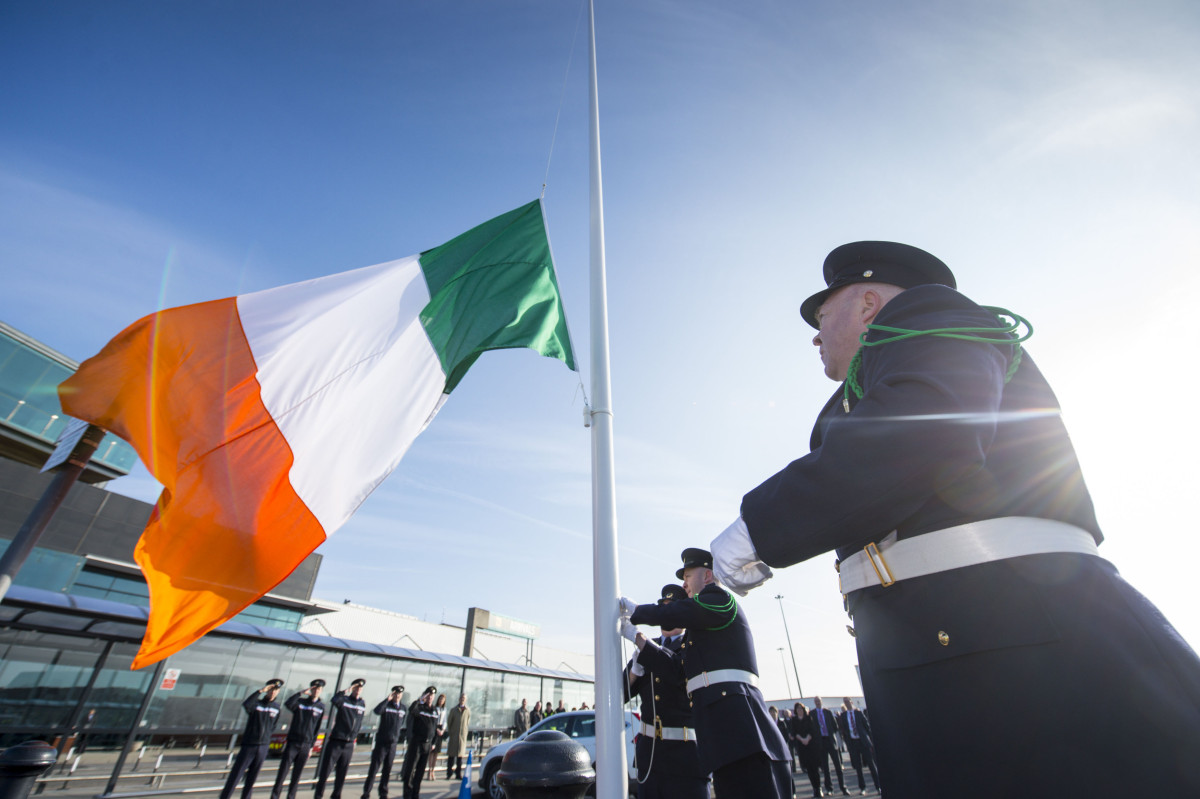 Steps towards creating a united Ireland will be discussed at a major public meeting this Thursday in Ennistymon.
Sinn Féin MEP Liadh Ní Riada has said now is the time to begin laying the groundwork on the issue. She was speaking ahead of the meeting which is being organised by the political party.
"There can be no denying that a united Ireland is now very much back on the agenda. Since the disastrous Brexit result there has not been a newspaper or media outlet in Ireland or Britain that hasn't raised the issue. More and more commentators have entered the debate and a resounding theme is clear – We are moving Towards a United Ireland", the MEP stated.
"Reunification is not just a northern issue. We do not intend to stick six dysfunctional counties onto 26 dysfunctional counties. Reunification is about building a new, fairer Ireland with equality at its heart and that means that we all must prepare to play our part in building that.
"This is a task that belongs to everyone, not just Sinn Féín so one of our core recommendations would be that the government start establishing an all-party group to bring forward a Green Paper for Unity. Anything less would display a reckless lack of responsibility from the government on what would be the biggest political shake up here since partition", she added.
"A united Ireland makes sense in terms of the economy, public services, investment, exports, agriculture, policing and justice and sport. There are no advantages for a small island of 6.4 million people on the edge of Europe in having two separate tax regimes, legal systems, and competing economic development programmes and certainly no advantages to one section of the island being in the EU, the other out and a hard border running across the island.
"Removing barriers to trade, created by the border will lead to significant economic growth across the island. A united Ireland would allow us to build a truly National Health Service. A new, united Ireland must deliver new politics and fundamentally change the political status quo north and south. The Good Friday Agreement provides for peaceful and democratic constitutional change through concurrent referendums north and south.
"Securing a referendum on Irish unity would be an historic opportunity for all the people of Ireland, allowing us to vote for the kind of government and society we wish to see. Now is the time to plan and to build the maximum support for unity. The leadership of those political parties which say they support Irish unity, acting together, could provide the leadership to deliver it.
"But only you, the people of Ireland, can be the real driving force behind it, so I would urge you to come out to the public meeting in Ennistymon. Voice your concerns, have your questions answered, put your ideas forward and play your part in securing the future of our nation", Ní Riada concluded.
The public meeting on Towards a United Ireland takes place in Falls Hotel, Ennistymon on Thursday, February 9th at 8pm. Speakers include Sinn Fein Finance Spokesperson Pearse Doherty TD, Ireland South MEP Liadh Ní Riada, MLA Barry McElduff, Kerry TD Martin Ferris and Clare historian Dr Tomàs MacConmara who will provide an overview on partition.