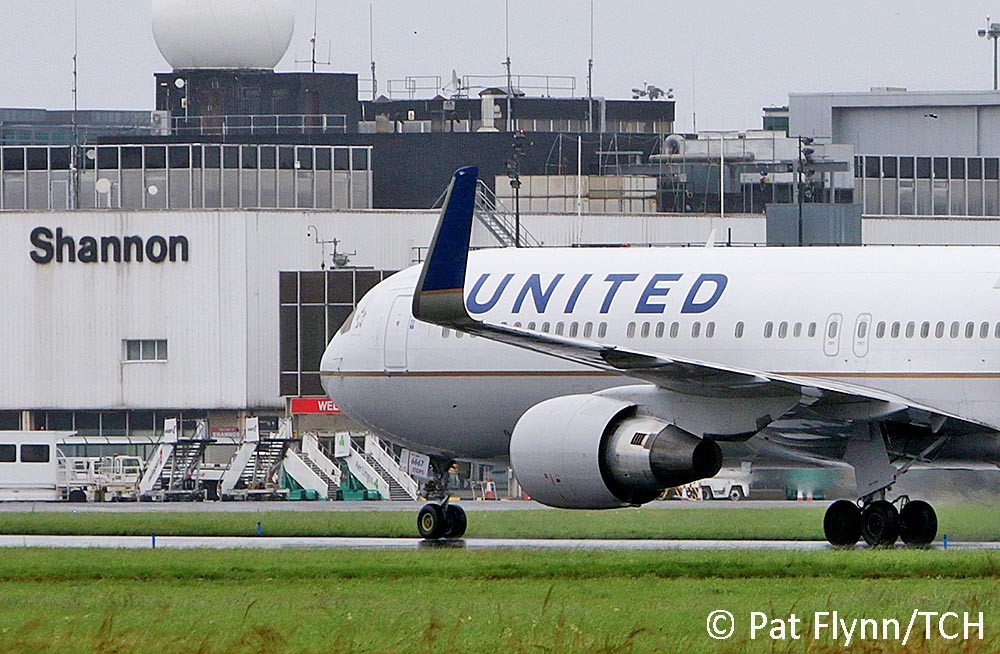 Update:
13/02/17 – 20.30 – The aircraft returned to the US after undergoing maintenance at Shannon
Earlier: A transatlantic jet diverted to Shannon Airport early today after the crew declared an emergency reporting a problem with one of the aircrafts engines.
United flight UA-972 was travelling From Chicago to Brussels, Belgium and was still over the Atlantic west of Ireland when crew advised air traffic controllers of the issue and confirmed they wished to divert and land.
The crew reported a problem with the Boeing 767-300's left side engine but confirmed they hadn't shut it down.
Authorities at Shannon implemented emergency procedures with airport fire and rescue crews being alerted and mobilised to positions adjacent to the runway in advance of the jets arrival.
The crew also confirmed, when asked by controllers as part of normal procedures, that they were carrying some hazardous cargo. The details of the cargo were passed onto fire crews.
The flight landed safely at 6.45am and was able to taxi to the terminal accompanied by emergency vehicles. Engineers were also waiting to investigate the issue.
The flight was later cancelled while the airline made arrangements for passengers to continue their journey via other airports including Edinburgh and London.
Last month, a United flight en route from Washington to Amsterdam diverted to Shannon after the captain lost consciousness. A pilot from another flight scheduled to leave Shannon for the US was seconded to the diverted service so that it could continue to Amsterdam.
A week later another United service made an unscheduled landing at Shannon after a passenger fell ill.
Last October, an other of the airline's aircraft had to carry out a low fly-past at Shannon Airport so that ground crews could check whether the landing gear had extended.
Flight UA-76 was on its way from Belfast to Newark in the US when the issue arose. The crew flew along the west coast of Ireland for almost two hours to burn off aviation fuel before landing at Shannon safely.