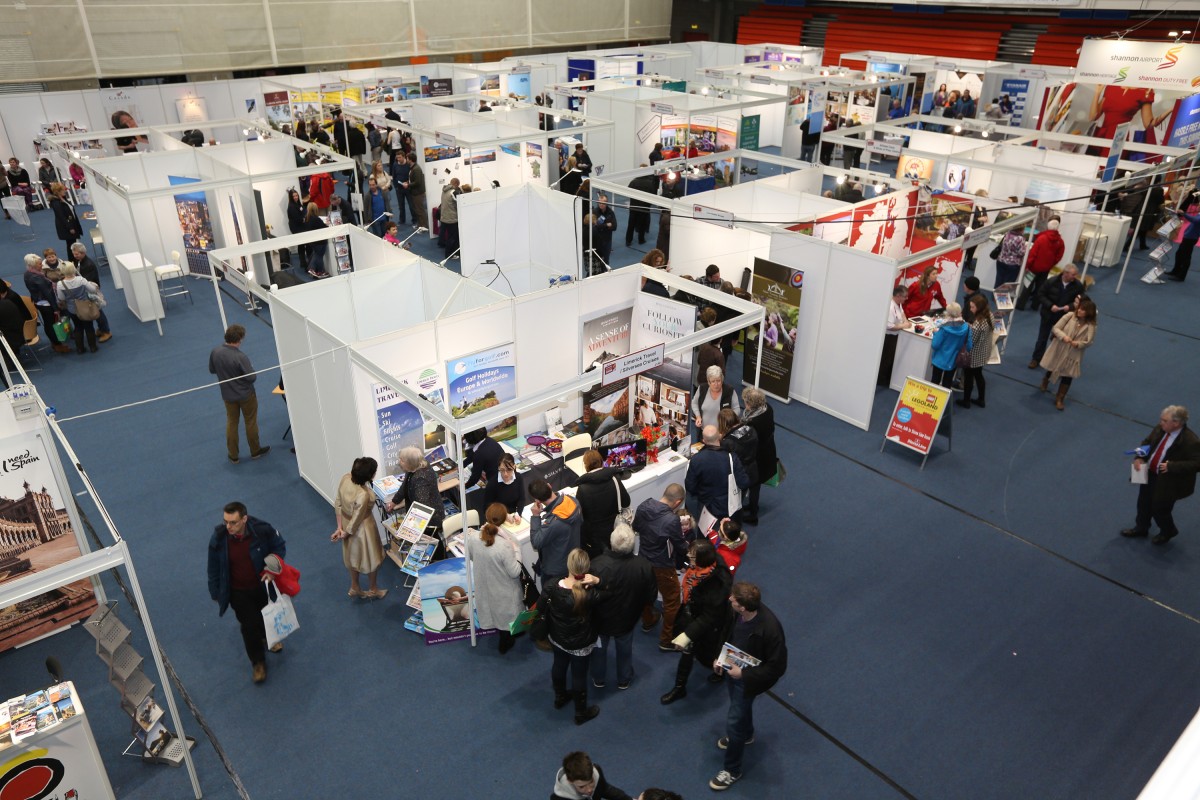 Booking holidays early this year is essential, with last minute deals set to be few and far between due to the rush to snap up holidays in the most popular destinations, organisers of the Holiday Show have stated.
UL Arena hosts the show which is run in association with Shannon Airport on Saturday 18th and Sunday 19th of February which is the biggest of its kind outside of the capital and will provide holiday makers with all the answers and tips regarding their holiday, whether it's for their annual holiday, a short-break or honeymoon.
Following on last year's inaugural show, the free event will see thousands of attendees show up across the two days. Organisers say the trends this year suggest that consumers are likely to be disappointed if they hang back for a 'last minute' deal, with holiday hunters snapping up availability in the most popular destinations, Spain, Portugal and the Canaries, earlier than normal this year.
Edmund Hourican, Managing Director Bizex, organisers of the Holiday Show: "We have a great event lined up and the timing is excellent as it's going to be a bumper year for holidays, the biggest in over a decade. All sectors, from the traditional package holiday to cruises, are up but there are a number of trends emerging, not least the massive demand for Spain, Portugal and the Canaries. Another growth area is caravan and camping holidays.
"These are proving hugely popular for young families and there's a special section at the Holiday Show on this because of the growing demand. From this region's perspective, being able to fly from Shannon Airport is a major consideration also. People love using Shannon for its ease of access and for many it's a priority in terms of choosing where to go."
Shannon Airport's Head of Aviation Development Declan Power commented, "It's going to be a big year for holidays and the Holiday Show is going to be bigger as a result this year. Every question people have, from honeymoons to adventure holidays, will be answered at it and there are plenty of prizes also. Second holidays, typically short-breaks to the UK and European cities are very much back in vogue and will be strongly featured at the Holiday Show including our new services to Stockholm and Frankfurt".
Free car parking and entry will be provided for the Holiday Show, which opens from 12 to 5.30pm on the 18th and 19th February. Visitors to the show will have the opportunity to discuss and book their holidays with the travel experts and also be in with a chance to win many prizes on offer through the two day event. Exhibitors include, airlines, tour operators, tourism attractions, cruise companies, caravan and camping motorhomes and of course many travel agents to help you book that summer break.
Emma O'Driscoll was on hand at UL to help launch this year's event.