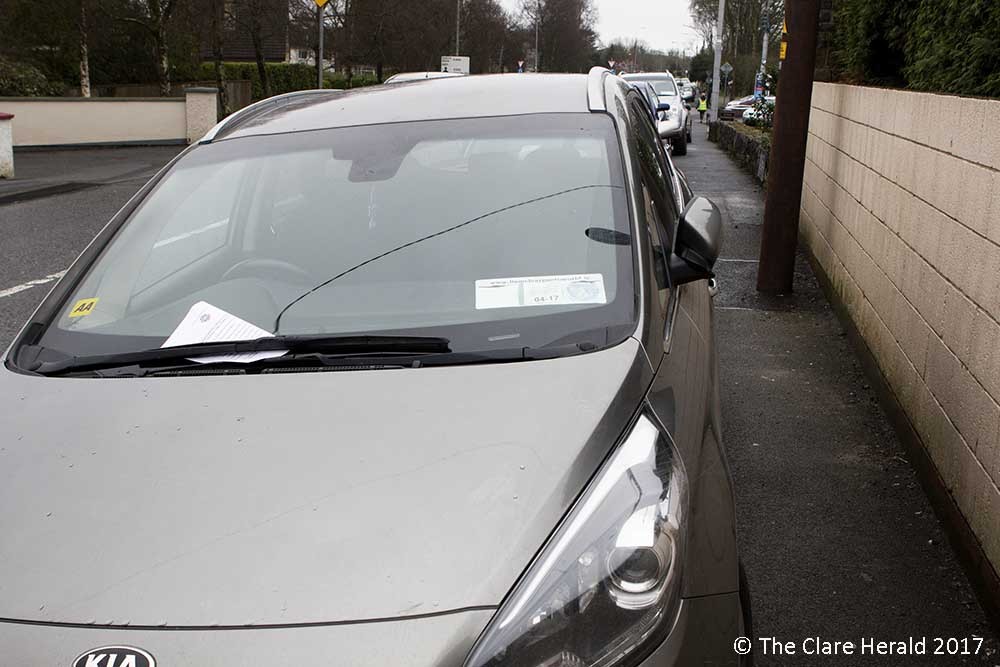 Dozens of motorists attending yesterdays National Hurling League match in Ennis returned to their cars to find they had been ticketed by Gardaí for illegal parking.
GAA supporters from Clare and Kilkenny converged on Cusack Park in Ennis yesterday for a clash which saw the home side take the spoils.
Kilkenny weren't the only losers on the day with a large number of drivers from both counties returning to their vehicles to find Garda notices advising them that they were parked illegally.
A printed A-4 page with details of the alleged offence and notification that the registered owner would receive a ticket in the post, was left on car windscreens.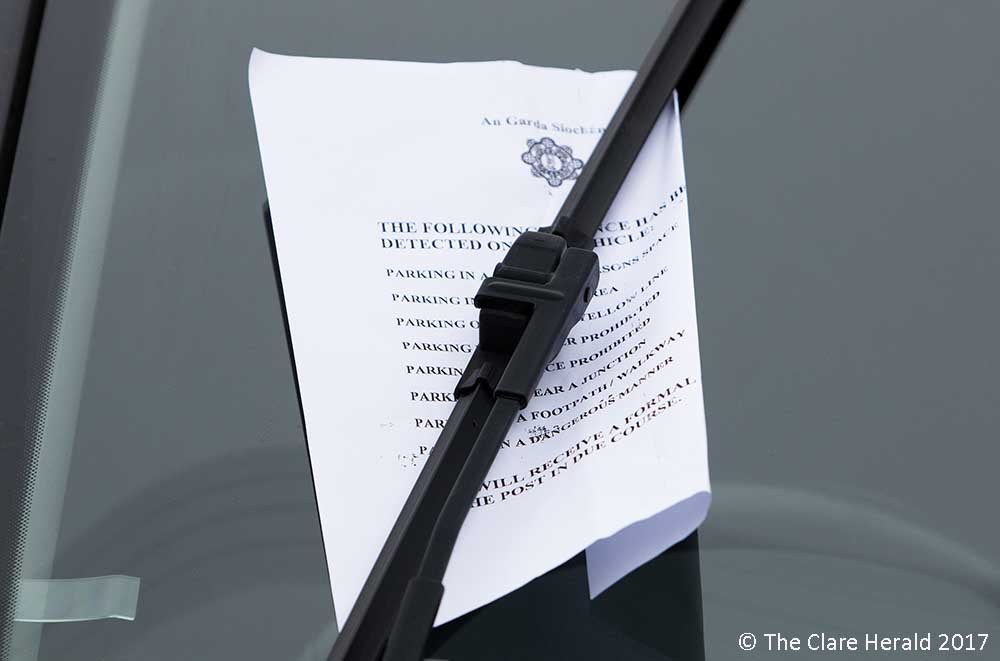 Some vehicles parked on footpaths were allowed some leeway and didn't receive a ticket as they weren't hindering those using the walkways.
Others were clearly parked so badly that even a person out walking could hardly pass inside the vehicle. Parents pushing buggies or walking with children had to step onto the roadway to get past some vehicles.
On the Clonroad near Cusack Park, one car was parked on the footpath, on a corner and on double yellow lines.
Residents along the Clonroad and neighbouring estates expressed delight that Gardaí had taken the matter "seriously."
One Clonroad resident said: "This happens with every single match even local club games. Some days are worse than others. Common sense has to prevail. Gardaí can't be too heavy-handed but drivers need to have some manners as well."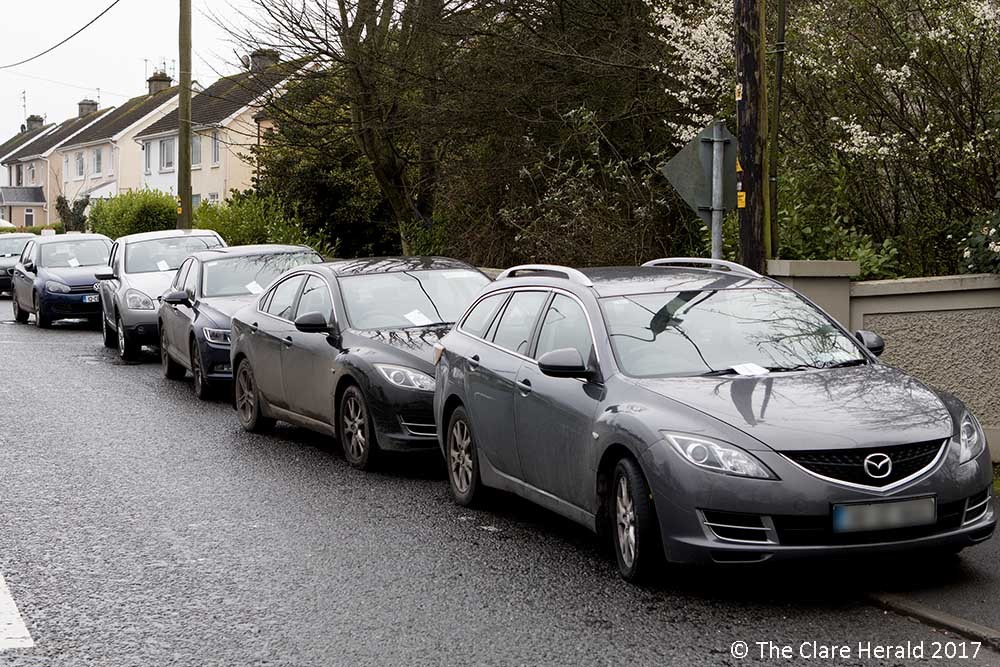 "I'll never apologise for calling the guards if my driveway is blocked although it rarely is. But, if I can't walk along the footpath and have to walk on the road to get around a car, I'll complain as I believe I should. There are a few elderly people on this road and I know they are scared to come out if there's a match on," he added.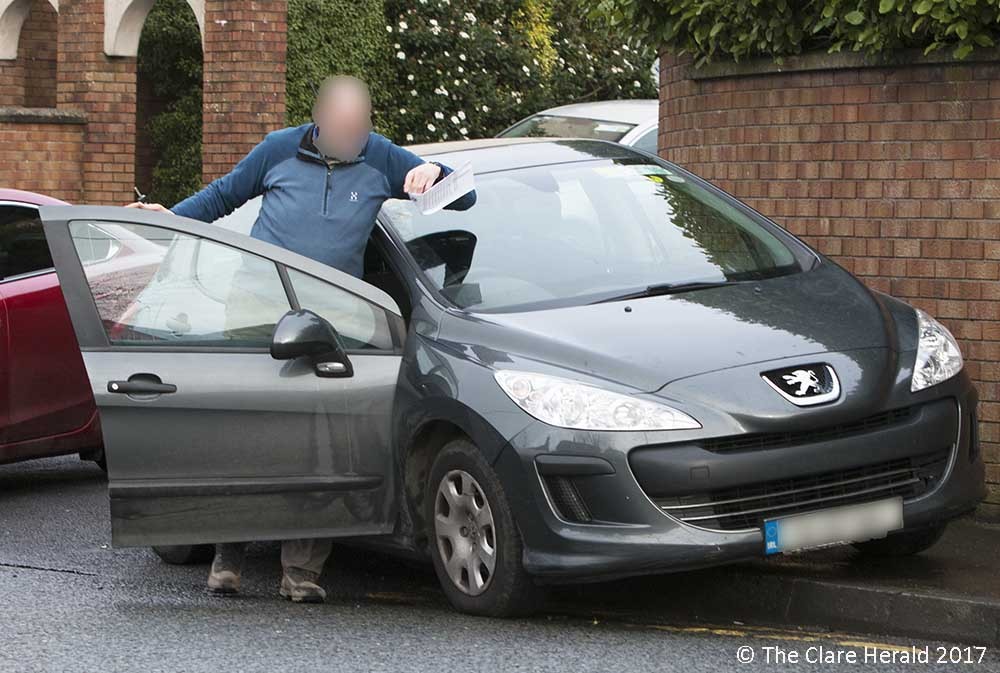 Contributors to the Ennis Town Forum Facebook page, which has over 10,000 members, also expressed disgust at the behaviour of some motorists. Others complained that gardaí were too quick to issue tickets saying that the lack of parking facilities in Ennis generally is a disgrace.
Offending motorists can expect a fixed penalty notice in the post in due course.