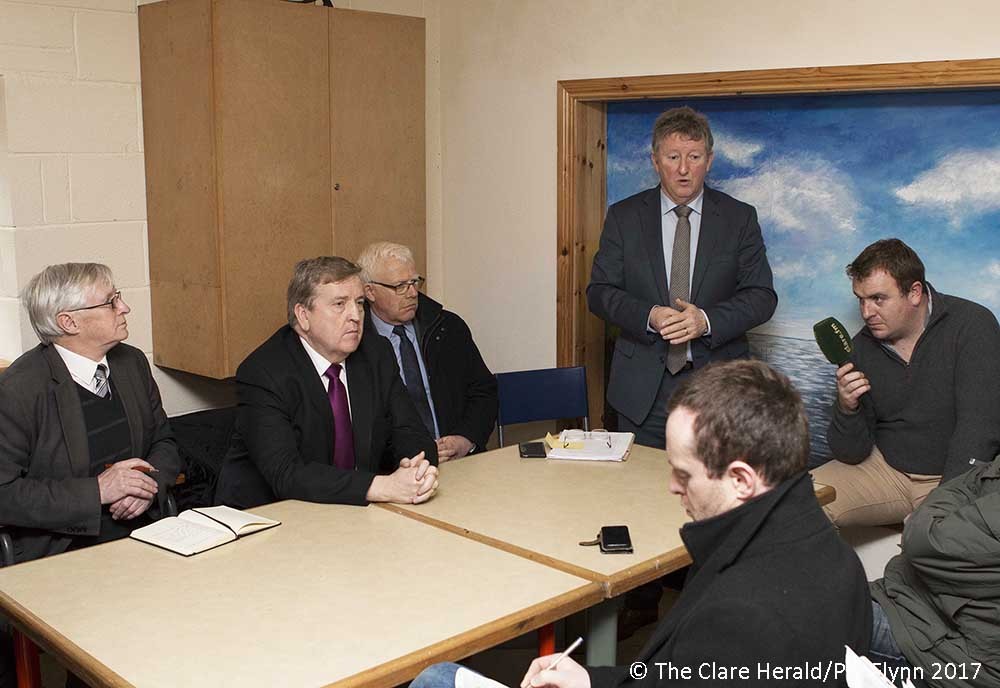 The Minister of State with responsibility for the Office of Public Works and Flood Relief met with residents and farmers from areas badly affected floods in recent years.
Minister Seán Canney visited Clonlara where he spoke with locals from the Springfield area whose homes were flooded early last year. The Minister also took questions from the floor during the meeting which was held in the local community hall in Clonlara.
While the Minister was unable to make any commitments in relation to works to help prevent future flooding, he did say that he plans to increase his department's annual to €100m next year.
He also told locals: "We haven't forgotten the people of Clonlara" and said that an assessment of the devastating flooding in the area last year will be completed in a matter of weeks.
Minister also travelled to Ballycar, Newmarket on Fergus where the Ennis to Limerick rail line and hundreds of acres of farmland have been badly affected by flooding for the past 30 years.
The rail line has been repeatedly closed for months at a time in recent years due to flooding including for 140 days last year and 110 days in 2014.
In 2015, Clare County Council raised a section of the road at Ballycar so that locals could have access to their homes in the event of any future flooding.
The rail line however remains under threat but the Minister says he is committed to the future of the Western Rail Corridor and wants to see the matter resolved and that he will make every effort to secure the future of the line.