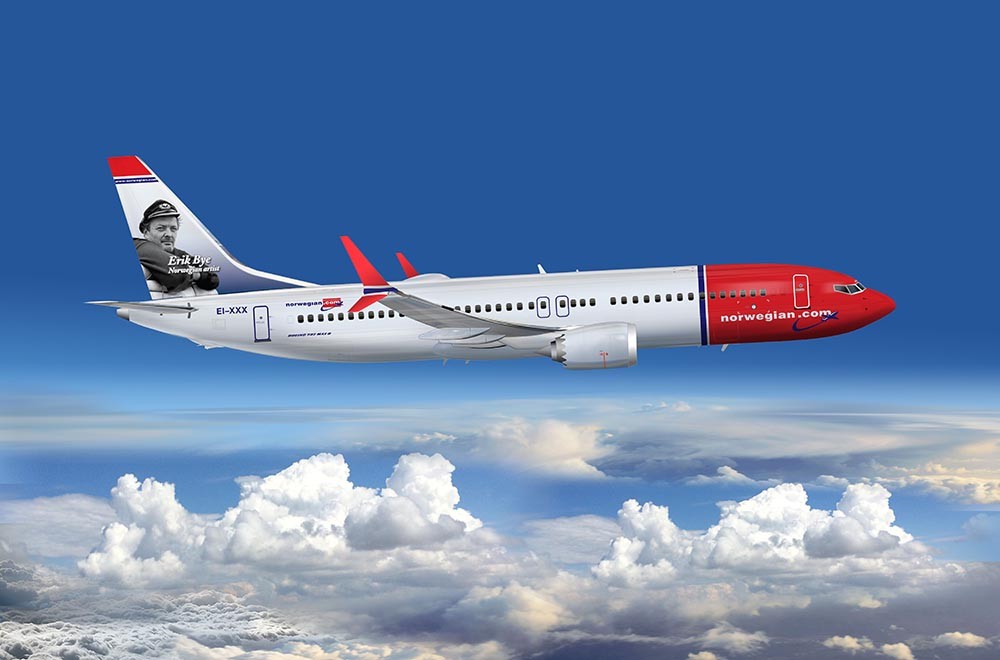 Updated: 2.49pm
Low-cost airline Norwegian has confirmed details of new transatlantic services from Shannon, Cork and Dublin airport with fares as low as €69 one way.
In total, Norwegian will launch 19 weekly transatlantic flights starting in July from Cork, Dublin and Shannon.
The flights will serve the US east coast, with a focus on smaller US airports – these airports offer good access into the Boston, New York and New England areas but carry significantly lower landing charges, allowing Norwegian to offer Irish passengers some truly affordable fares that will allow as many people as possible to fly.
From 2nd July 2017 – Norwegian will connect Shannon with the New York and Boston areas with 4 weekly transatlantic flights
*2 weekly flights (Wed, Sun) will connect Shannon with Stewart International in New York state, with fares from €69
*2 weekly flights (Mon, Fri) will offer connections from Shannon to Providence Airport, serving the greater Boston and New England areas. Fares start from €69.
The new services create an unprecedented line-up to the U.S.A. with five airlines, seven destinations and eight services. #flyshannon pic.twitter.com/UrBys1NHFu

— Shannon Airport (@ShannonAirport) February 23, 2017
The new routes are being unveiled this morning at Cork Airport by Norwegian CEO Bjorn Kjos who said: "These ambitious new transatlantic routes simply wouldn't have been possible without the significant support we have received throughout Ireland over the last 3 years. We are hugely grateful for this continued support and are delighted to finally unveil our plans."
"With the first ever transatlantic flights from Cork and new services from Dublin and Shannon, we are shaking up transatlantic travel with ground-breaking fares and never before seen routes. The cost of transatlantic travel has been too high for too long so by connecting Irish cities with smaller US airports, we can offer some truly affordable fares, allowing as many people as possible to fly," Mr Kjos added.
Welcoming the announcement, Matthew Thomas, CEO of Shannon Group, which owns and operates Shannon Airport, said:  "This is a very significant announcement for Shannon, for the wider region we serve and for transatlantic aviation generally.  It not only brings another new carrier to Shannon, giving us our largest number of US services in over 17 years, but it's introduces a new model  of low cost flying for transatlantic aviation." 
Clare County Council has also welcomed the announcement with Cathaoirleach Cllr. Bill Chambers stating: "These affordable transatlantic services will create significant new opportunities for Shannon Airport, its customers, and tourism and business interests throughout the West of Ireland."
Shannon Chamber CEO Helen Downes said: "To be able to fly into new areas of the US is a great development, and with fares at such competitive rates, we can look forward to a completely new set of travellers who may not want to fly into the busier US airports."
The CEO of Limerick Chamber, James Ring, has said that the announcement of four new services for Shannon Airport today by Norwegian shows again the relevance of the region from a tourism and business perspective.
"This is another great day for Shannon. The very fact that a new airline comes into Ireland to establish a low-cost transatlantic service and chooses Shannon for four weekly services across two destinations, says a lot about the airport's importance in a national and international context," Mr Ring said.
The new transatlantic routes will be operated by new Boeing 737 MAX aircraft for which Norwegian is the European launch customer.
The state-of-the-art new aircraft offers a longer range and greater seat capacity than existing single-aisle aircraft. Passengers will be able to travel in a fresh and modern single-class economy cabin with hot and cold food options available to purchase onboard.