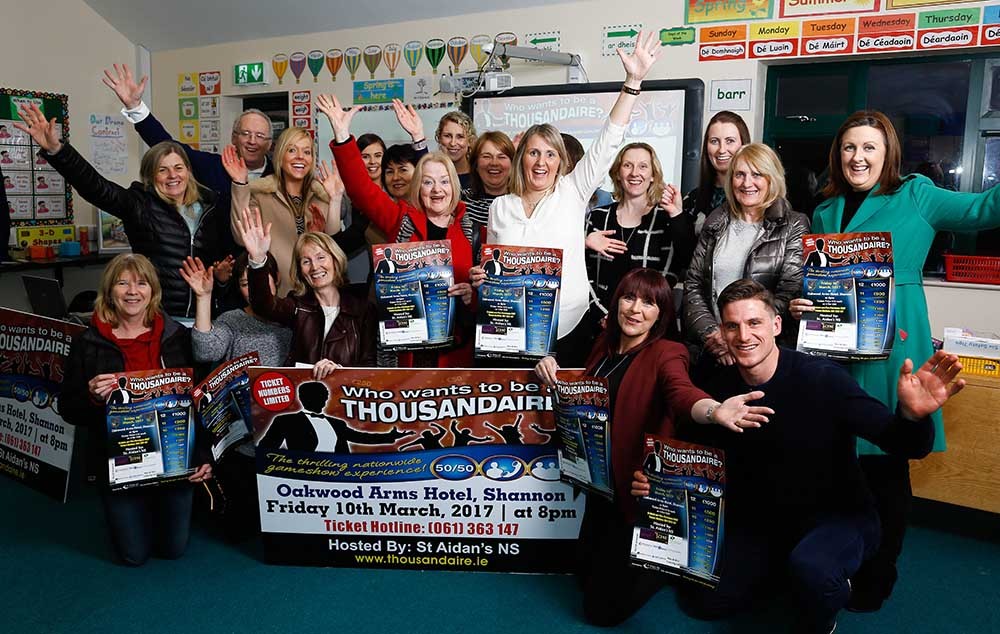 A fun and thrilling night is promised along with a chance to win thousands with the inaugural St Aidan's NS Shannon, 'Who Wants to be a Thousandaire' event taking place on March 10th in the Oakwood Arms Hotel Shannon @8pm.
The 'Who wants to be a Thousandaire' show, has attracted large audiences all over Ireland over the past fourteen years. Now for the first time Shannon will have its opportunity to play for big money.
Eight lucky contestants will be drawn exclusively from the audience on 10th March to have the unique opportunity to play for €1,000 on the night. With the well-loved '50/50' and 'Ask the Audience' favourites along with a brilliant video-linked 'Phone a Friend' option to assist in answering the more difficult questions, 'Who Wants to be a Thousandaire' is the full game show experience from start to finish.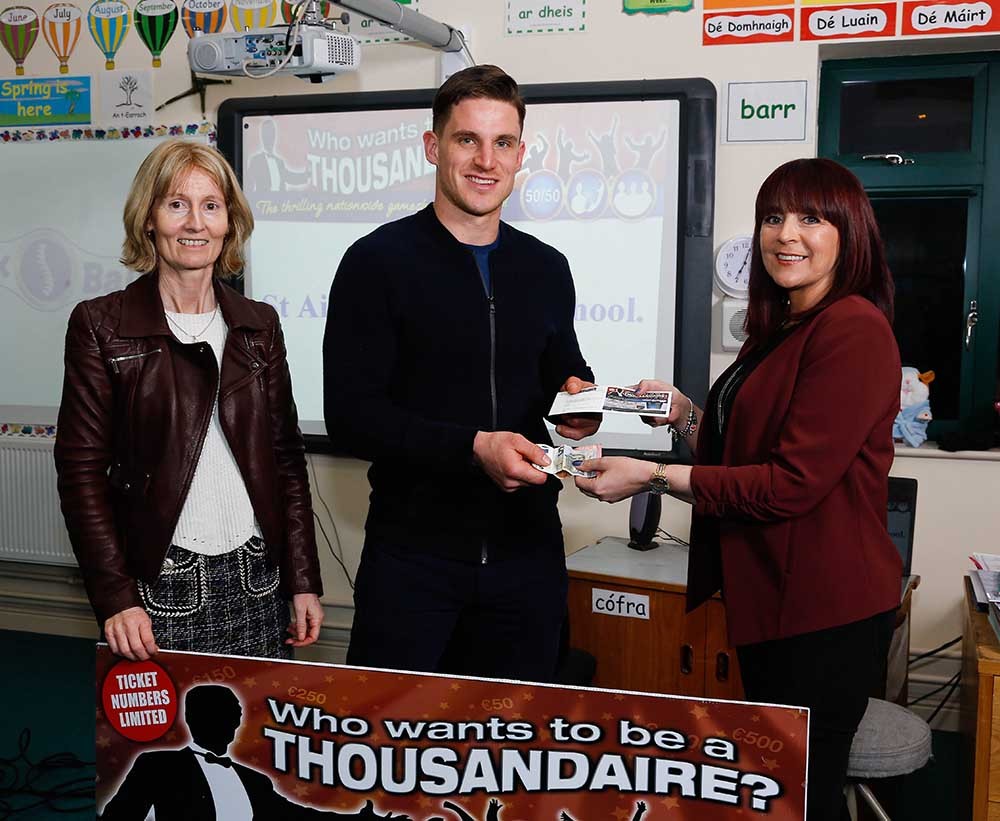 There will be fun, nail-biting question cliff-hangers and of course the chance for eight lucky individuals to take away €1,000 each! There will also be many chances for members of the audience to take home some amazing prizes in the 'Thousandaire' raffle extravaganza. There will also be a signed Munster Rugby Jersey for Auction on the night. Something for everyone!
Tickets went on sale recently and the attached photograph shows Clare hurler John Conlon purchasing the first ticket. He said: "'Who wants to be a Thousandaire' is a fantastic idea!  Based on an exciting game show formula, it means that everybody will be familiar with it and nobody will be a loser".
With 'Thousandaire' tickets priced at only €15 each, there are lots of reasons to phone a friend or a few, and invite them to join in the craic at the Oakwood Arms, Shannon on March 10th @8pm.
All proceeds are in aid of St Aidan's NS, Shannon sports facilities, Thousandaire tickets can be reserved by calling 061 363 147