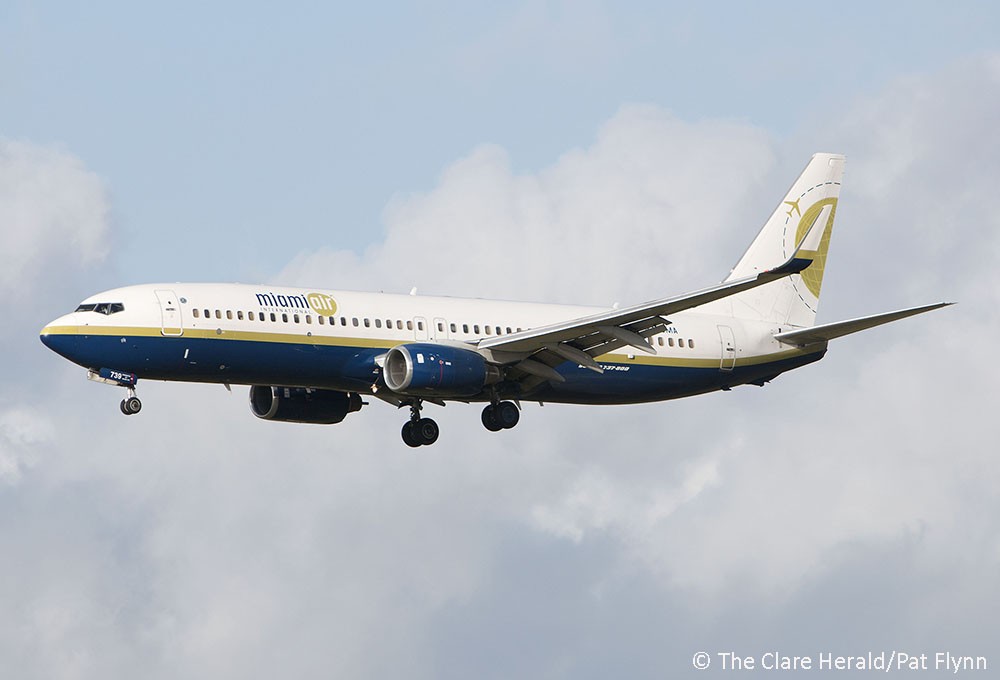 The Minister for Transport, Tourism and Sport has confirmed that permission was granted for US military personnel to carry guns on a flight through Shannon Airport earlier this month.
Minister Shane Ross has told Dublin North independent TD Clare Daly that an 'exemption' was granted to troops on board a civilian airliner that made a refuelling stop at the mid-west airport on February 13th last.
The aircraft, operated by Miami Air International, continued to Kuwait City later in the day via Chania in Crete. The flight arrived in Shannon using a civilian call sign but departed with one used by the US military.
Deputy Daly had asked the minister whether the flight had "sought and received permission to transport soldiers, weapons or munitions."
The minister has told Ms Daly: "The airline operating the flight referred to by the Deputy applied for an exemption under the Air Navigation (Carriage of Munitions of War, Weapons and Dangerous Goods) Order 1973. My Department carried out the standard consultation procedure in relation to the application and an exemption was granted for the flight. This exemption was for the unloaded personal weapons of the troops on board the aircraft."
A spokesman for Shannonwatch, a group that monitors foreign military aircraft movements at Shannon, said: "The fact that contract/civilian aircraft are carrying weapons is making a mockery of the requirement that military aircraft should not carry weapons."
John Lannon added: "This anomaly needs to be addressed so that the law covers both military and civilian aircraft operating on behalf of the US military. It's clear that the US authorities are taking advantage of this loophole that allows them take weapons on civilian airlines."
"They are not adhering to Irish neutrality because if they are carrying weapons, they are obviously going into war zones. This is a clear breach of Irish neutrality," Mr Lannon added.
Deputy Clare Daly also asked why this particular aircraft used a civilian call sign while on a military operation when in Irish airspace and when landing at Shannon Airport.
In response, the minister stated: "Call signs are a matter for the airline concerned."