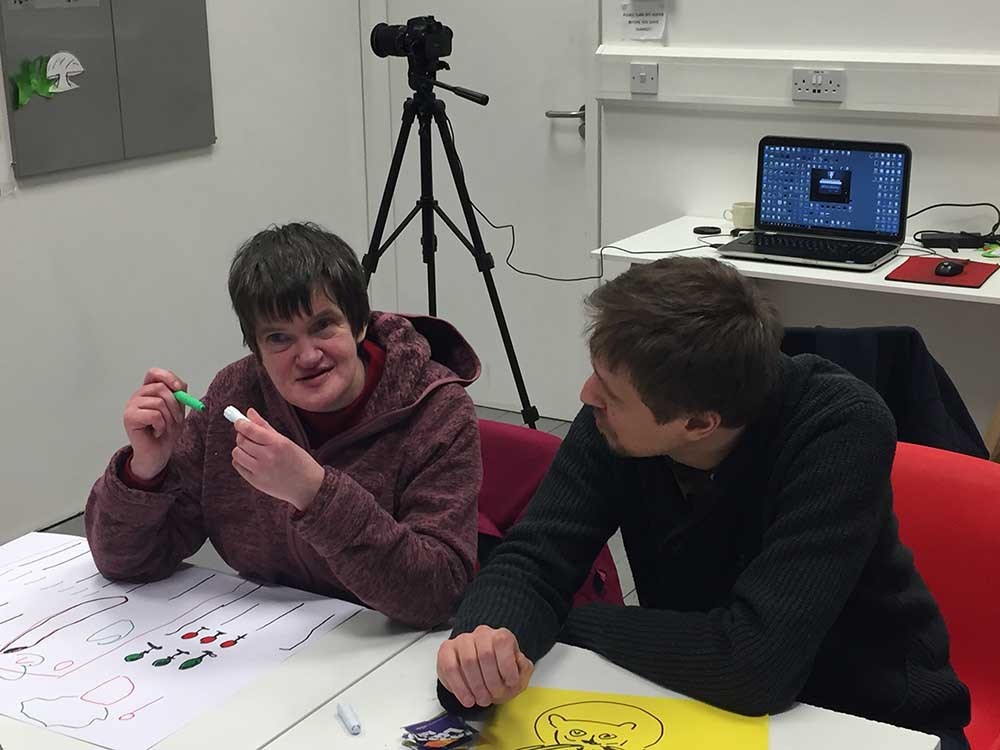 Last week Embrace participants took part in a series of animation workshops aimed at developing their skills in making stop motion animation cartoons as part of the current exhibition 'Broken Tale; by Pawel Kleszczewski and Kasia Zimnoch' at the Courthouse Gallery and Studios, Ennistymon.
For two days Embrace participants John Reidy, Margaret Mc Donagh, Martin Corry and Brid Haran worked with the award winning artists to devise and create their own animation piece. One of the participants commented 'I drew a tiger, it showed it moving on the computer using some kind of technology'.
The Embrace for Arts and People with Disabilities programme is an initiative run by the Clare Arts Office which aims to support individuals with different abilities to engage with the arts, it has been running since 2002. Arts forms produced within the Embrace scheme include, visual art, film, dance and music.
The Embrace Programme is an inclusive arts programme that seeks to support both individual creative practices, artist led group projects and projects with children who have special needs.
Each year the Arts Office hosts an annual Embrace Exhibition and Performance event at Glór Arts Centre in May. This year's event will run from the 3rd – 27th May with the official launch date taking place on the 9th of May at 1pm.