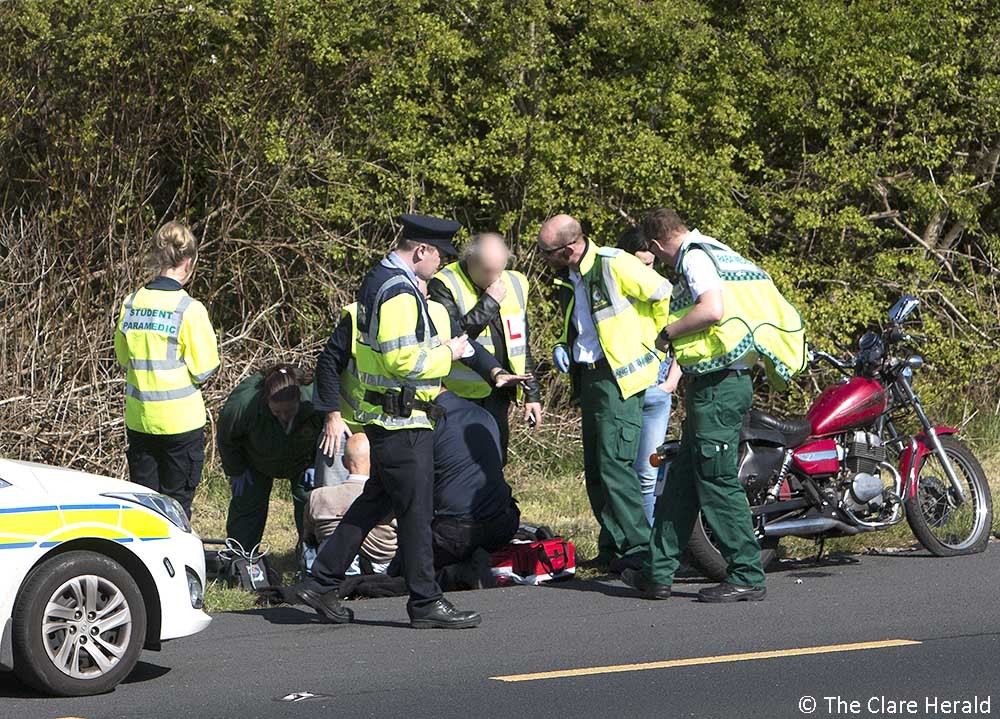 An elderly man is recovering in hospital following an incident involving two motorcycles in Co Clare this afternoon.
The motorcycles, which had been travelling together, are understood to have collided at around 2.00pm in the southbound carriageway of the N18 at Bunratty West.
The injured man is believed to be aged in his early 70's.
It's thought the second motorcyclist was able to maintain control and wasn't thrown from his mount.
A number of passing motorists stopped at the scene to check and assist the injured man. Others called the emergency services.
Paramedics assessed the injured man at the scene before he was removed to University Hospital Limerick for treatment. His injuries are not believed to be serious.
Gardaí at Shannon are investigating the incident.