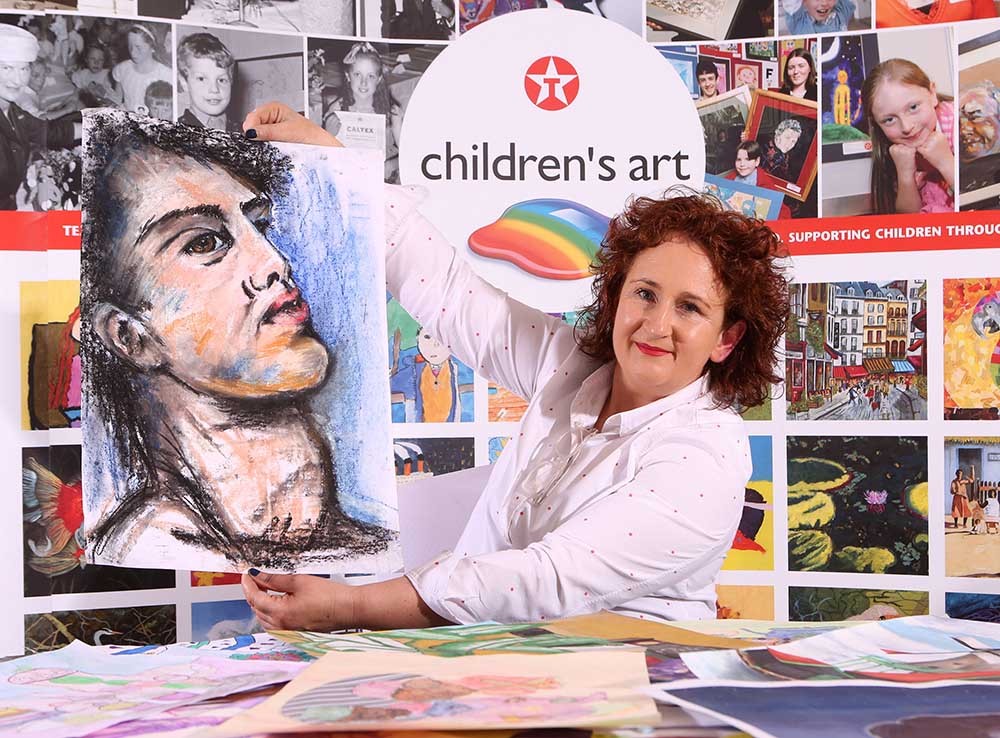 Prizes for the winners of the Texaco Children's Art Competition will be presented at a ceremony in Dublin in May.
Our photo shows adjudicator Aoife Ruane during judging of entries in this year's competition, the results of which will be announced mid-April.
Aoife is displaying an untitled entry by 17-year old Pierce Griffin, from Ennis Art School.
We wish all Clare entrants the best of luck.