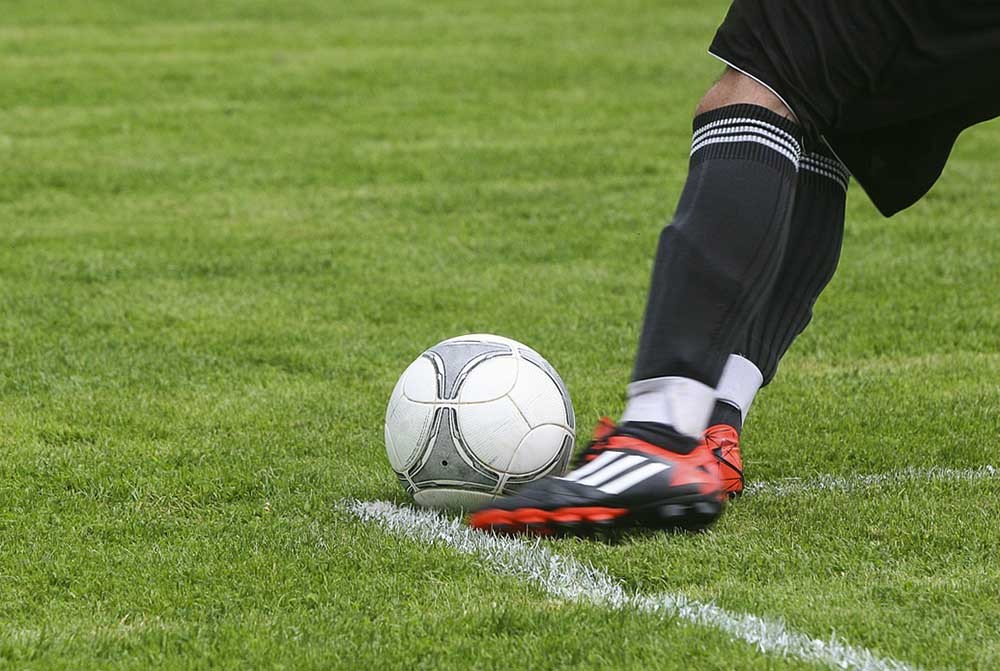 Maloney Garden Machinery Premier Division
Newmarket Celtic A 1-0 Bridge Utd A
Newmarket Celtic remain 2 points clear at the top of the Premier Division with 2 games remaining but were made to work for a narrow victory at McDonagh Park on Sunday.
In a game of very few chances it was Bridge Utd that shaded the play overall but were unable to finish off some very good chances to score. The clubs renewed old rivalries with some tough tackling and this game was very hard fought throughout.
Newmarket opened the scoring when Ronan McCormack laid the ball off to David McCarthy who hit a first time volley pass through the Bridge defence to the onrushing Eoin Hayes who went round Touhy in the Bridge goal and scored into the empty net.
In the second half Bridge should have scored when a Kieran Quinlan free kick was whipped to the back post and Darragh Fitzgerald missed his header from only a couple of yards out.
Kieran Quinlan missed the last real chance for Bridge with 10 minutes remaining when the ball fell to him on the edge of the box but he dragged his shot narrowly wide. Newmarket defended well for the remainder and saw it out for the three points.
Newmarket Celtic: Niall Quinn, David O'Grady, Darren Cullinan, Paddy Purcell, Mark Donlon, Brian Monaghan, Eoin O'Brien, Colin Ryan, David McCarthy, Eoin Hayes, Ronan McCormack
Subs: Ian Collins for Monaghan, Steve Carroll for O'Grady, Seamie Lawlor for Ryan, Garry Higgins for McCormack, Stephen Kelly for Hayes
Shannon Town A 5-1 Sporting Ennistymon A
Shannon Town kept the pressure on Newmarket Celtic at the top of the table with a comfortable victory over Sporting Ennistymon at Lynch Park on Sunday. Star performer for the Shannon side was Colin Scanlan who scored 4 goals with Josh Lindsay also getting in on the scoring.
T Sheils & Company First Division
Mountshannon Celtic 0-1 Kilrush Rangers
Kilrush Rangers moved into second place in the First Division with a goal from Evan Talty giving the visitors an important victory on Sunday.
Avenue Utd B 1-2 Hermitage
Goals from Kevin Considine and Darragh Kerin keeps Hermitage in the hunt for promotion with a good victory over Avenue Utd B at Roslevan on Sunday.
Goals from Radek Junior Makuňa and John Hassett helped Rhine Rovers defeat St Pats at Kilrush on Sunday.
Manus Celtic 1-0 Rineanna Rovers
Manus Celtic finished off their season in style with a late goal from Mark Foley giving them a good victory over promotion chasing Rineanna Rovers at the Fairgreen on Sunday.
Suttons Lighting Third Division
Shannon Hibs 2-1 Inch Crusaders
Shannon Hibs kept their challenge for the title alive with a good victory over Inch Crusaders in a close contest at Riverside on Sunday. Jimmy Houlihan put Hibs in front after 30 minutes from the penalty spot.
Hibs doubled their lead midway through the second half when Houlihan scored his second from a free kick just outside the box. Inch pulled a goal back when Thiago Santana finished off a rebound from a Killian Torpey shot but it was not enough to stop Hibs claiming all three points.
Inch Crusaders: James Rynne, Eoghan Grace, Mark Connellan, Gareth Thompson, Killian Torphy, Rory Killeen, Emmet Pyne, Ronan Grace, Brenno Henrique, Oran Killeen, Thiago Santana
Subs: David Maloney for Oran Killeen
Shannon Town B 4-3 Moher Celtic B
A hat-trick from Kenneth Buckley and a goal from Eoghan Maxwell keeps Shannon Town clear at the top of the third division with 3 games remaining.