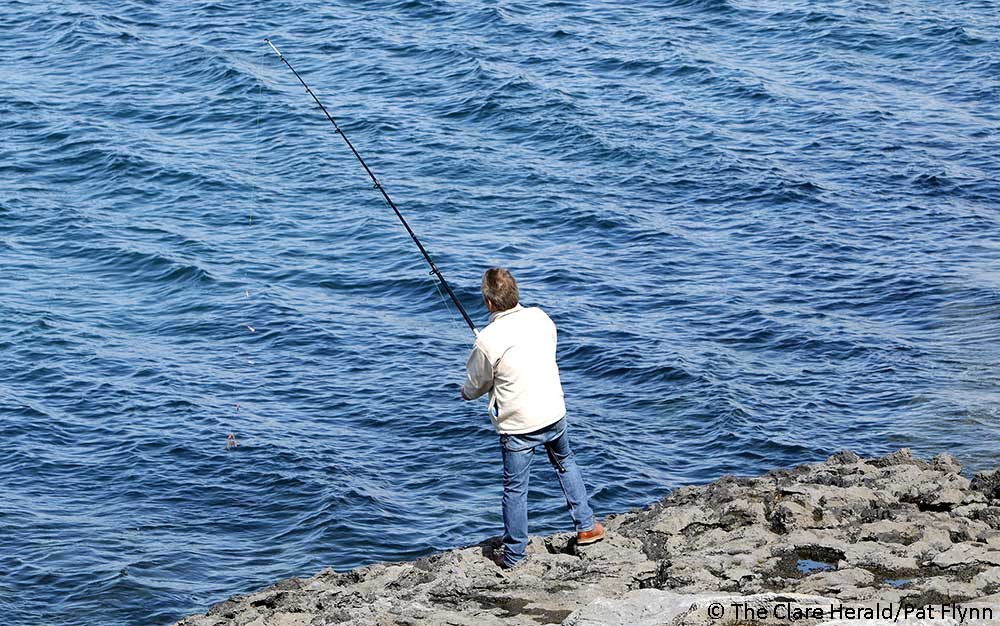 Inland Fisheries Ireland has announced the recipients of its 2017 Sponsorship Scheme which supports angling events and initiatives across the country.
In Clare, Lisdoonvarna Sea Angling Club will receive support for their initiative, International Angling Week. Overall across the country, the scheme will support 79 initiatives to the tune of €30,000 with a focus on those which help grow Ireland's angling tourism product and support novice anglers.
International Angling Week is a sea shore angling competition which will take place in the Blackhead area in North Clare. Lisdoonvarna Sea Angling Club plan to host the event in August 2017 and expect more than 50 anglers to attend.
Inland Fisheries Ireland's Sponsorship Scheme was announced in December with applications invited from anglers, angling clubs and organisations nationwide. In total, there were over 100 applications to this year's fund. This year, Inland Fisheries Ireland Sponsorship Scheme will support:
19 international angling events which will be held in Ireland
15 Irish angling teams travelling overseas to international angling events
28 Coaching/ Juvenile events aimed at novice and young anglers
16 national angling events held in Ireland for domestic participants
1 seminar which will help the exchange of information, ideas and practical experiences on fisheries management
Suzanne Campion, Head of Business Development at Inland Fisheries Ireland said: "We have a unique opportunity in Ireland when it comes to angling as a result of our beautiful landscapes and wild fish populations. This is coupled with a large number of engaged angling groups across the country.
We are committed to supporting those groups in helping to increase participation in angling and to position Ireland as a premier national and international angling destination. This will grow the recreational availability and contribution of angling to communities across Ireland and will also support businesses and jobs in rural communities. "
Inland Fisheries Ireland's National Strategy for Angling Development aims to increase overseas angling visitors from the 163,000 reported by Fáilte Ireland in 2015 to over 173,000 and increase the resident Irish adult participation rate of 7.6% (273,000 anglers) to 8.1% (over 290,000).
Angling in Ireland is currently worth €836 million to Ireland's economy annually, supporting upwards of 11,000 jobs. If increase in participation is realised, angling could bring in an additional €53 million annually and support 18,000 jobs.
For more information on the initiatives awarded funding under the Sponsorship Scheme, visithttp://www.fisheriesireland.ie/Angling-Information/sponsorship-programme.html .