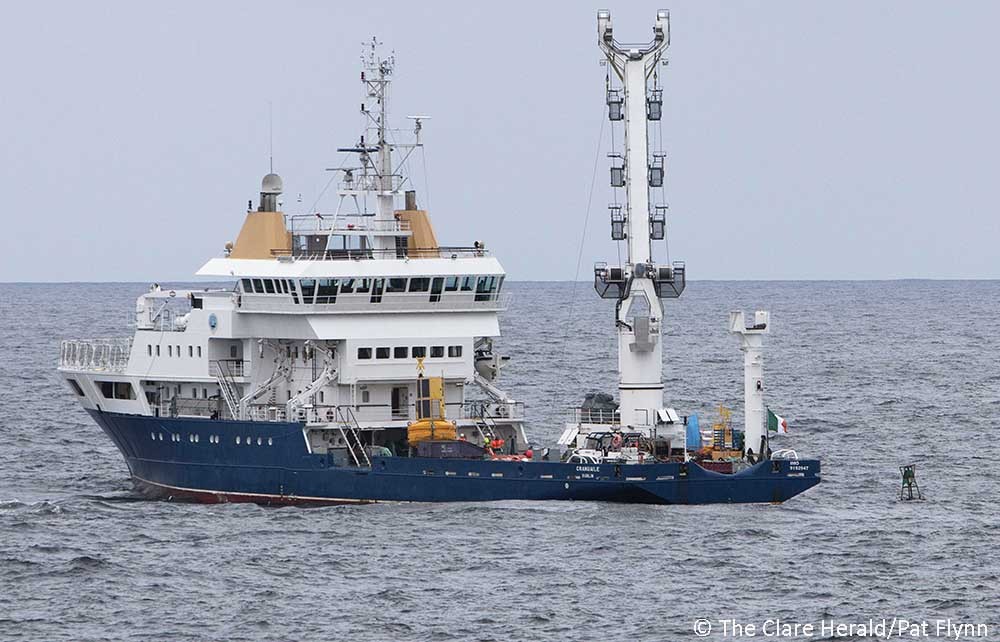 A massive navigation buoy that drifted almost 4,000 kilometres across the Atlantic, has been safely recovered from the sea and is no longer a danger to shipping.
The buoy, measuring 15 feet in height, 6 feet in diameter and weighing several tonnes, was discovered in Pulleen Bay between Kilkee and Doonbeg earlier this month.
The discovery was made by members of the Kilkee unit of the Irish Coast Guard while they were training. After spotting something in the water, they went to investigate and located the buoy which was badly rusted and bearing only the marks "NQ 1."
The details were recorded and sent to the Irish Coast Guard marine rescue sub centre on Valentia Island in Kerry. Staff there were able to establish that the buoy originated in Canada and believe it may have drifted from as far as Nova Scotia almost 4,000 kilometres away.
It was confirmed: "NQ1 is the designator for the Orpheus Rock buoy, which is positioned near the Green Island lighthouse, off Isle Madame, Cape Breton, Nova Scotia."
Watch officers at Valentia had been broadcasting a Radio Navigation Warning to mariners advising them of the location of the buoy and that it was a 'hazard to navigation.'
The Commissioners of Irish Lights (CIL) sent the ILV Granuaile to Clare where, once the crew had located the buoy, were able to use the ship's crane to lift the buoy on board.
They discovered massive chains, about 60m in length, attached to the base of the buoy. It's understood the chains prevented the buoy drifting any further and kept it in Pulleen Bay for about a fortnight.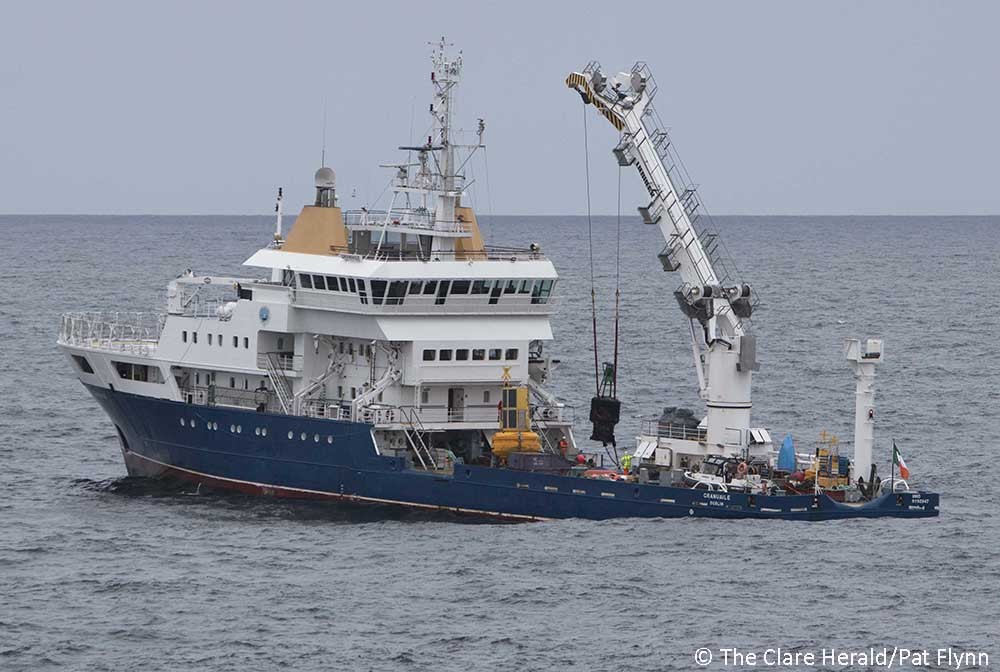 CIL's Director of Operations and Navigation Services Captain Robert McCabe confirmed: "Granuaile has recovered the buoy and we will land it in our facility in Dun Laoghaire when the ship is next in the area. We will contact Canadian Coast Guard to check if they would like to recover the buoy."
It's understood however that given its value this is unlikely that the Canadian Coast Guard will want to see the buoy returned.