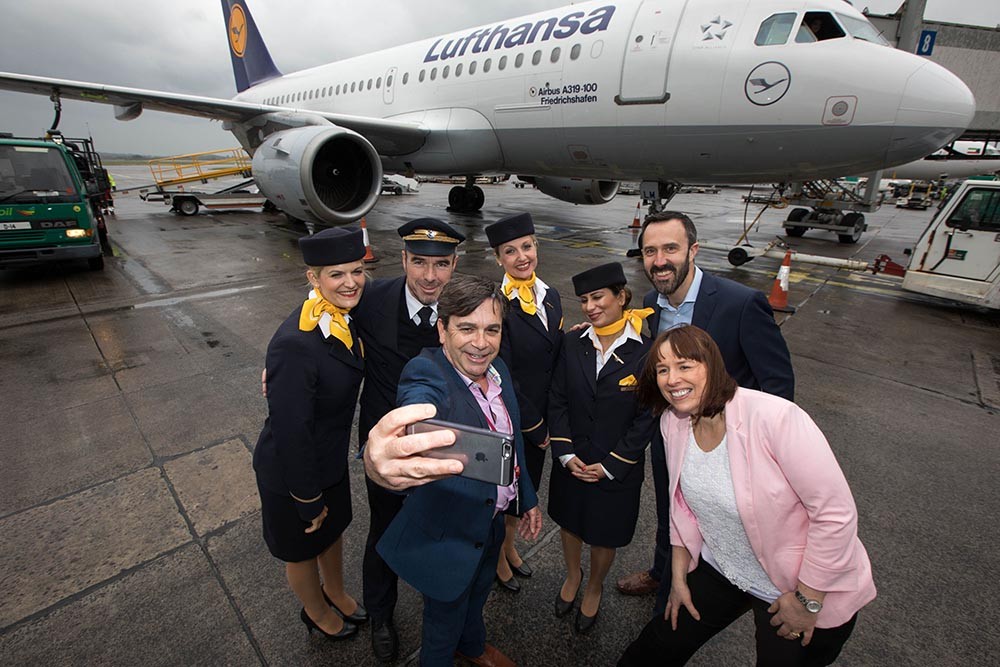 The first ever link between Shannon Airport and Frankfurt in Germany was launched on Saturday in what will be a weekly service.
Lufthansa flight LH-984 will originate in Frankfurt every Saturday and take on passengers at Shannon for the two-hour return leg flight LH-985.
Operated by an Airbus A319 aircraft, the first flight in Shannon on Saturday was met by Shannon Airport's fire and rescue service who provided a traditional water cannon salute.
The new service, to the financial capital of continental Europe and one of Germany's most interesting tourism cities, will operate weekly until the end of October.
The Frankfurt service is expected to provide a significant boost for tourism in the Shannon region, outbound business and tourism options, as well as offering one-stop connectivity to around 200 destinations worldwide.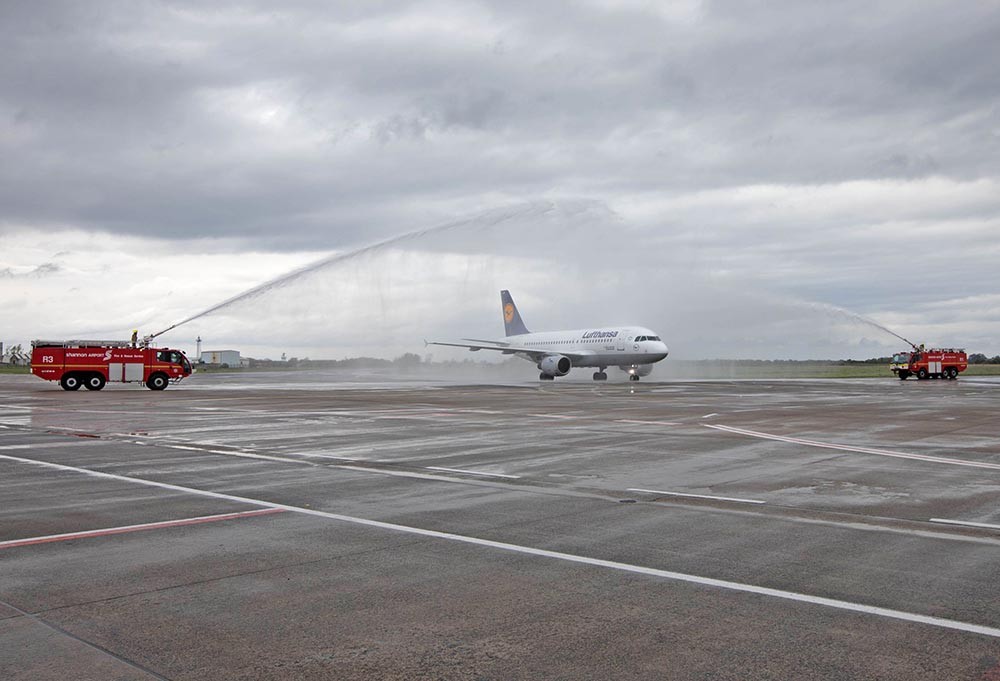 Lufthansa Group's Andreas Köster said: "Shannon, as the gateway to the Wild Atlantic Way, is the entry point for one of the most spectacular tourism regions in the world and there's a strong demand in Germany for what's on offer here. The service is already proving to be an attractive travel option for people travelling to Ireland from around the Lufthansa global network."
"The introduction of this summer service from Shannon to Frankfurt reinforces Lufthansa's commitment to our Irish customers. It also confirms the continuing importance of Ireland within the Lufthansa worldwide network," Mr Köster added
Shannon Airport's Managing Director Andrew Murphy said: "This is big moment in many respects for this region. In Lufthansa, we now have another of the world's largest carriers operating scheduled services from Shannon for the first time, which is a very strong validation of Shannon. Frankfurt is a great destination to have on our schedule as it's one of the world's leading financial and business centres and a strong tourism city also, with a rich culture and history as well as a recognised culinary capital."
The weekly inbound service is scheduled to arrive in Shannon on Saturdays at 5.05pm and will depart about 45 minutes later for Frankfurt.