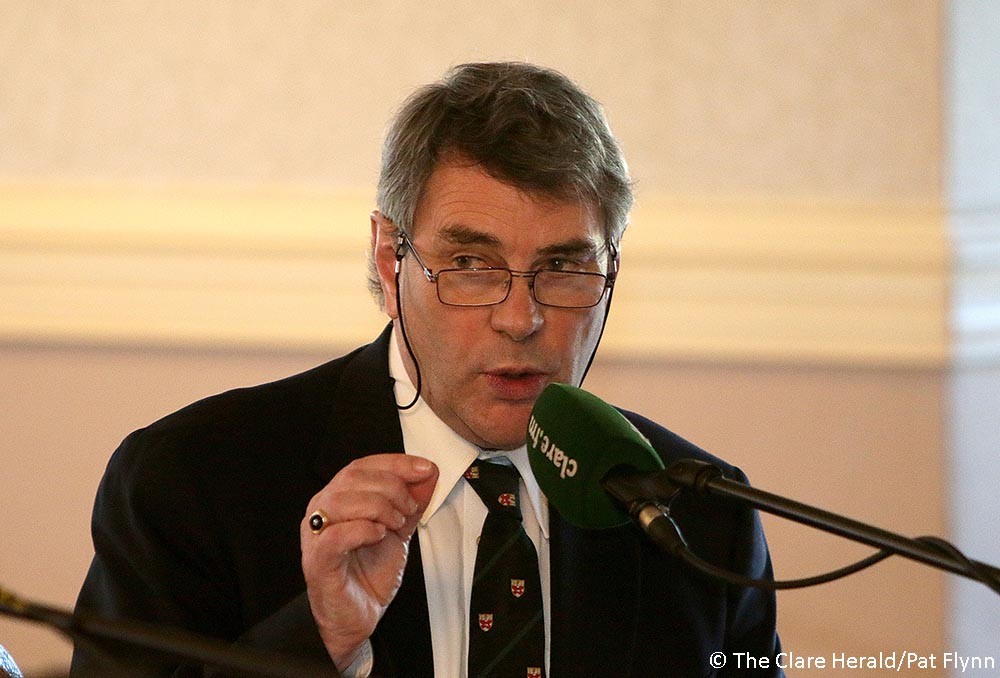 Clare's Independent TD Michael Harty raised the issue of a major advertising campaign currently underway in the mid west media by Dublin Airport and Aer Lingus to entice passengers away from Shannon Airport to Dublin.
Speaking in the Dáil on behalf of the Rural Independent Group during Leader's Questions, Dr Harty said: "This week in The Clare Champion, Limerick Leader, and no doubt other local newspapers in the mid-west there are one and a half page broadsheet advertisements devoted to what appears to be a joint Dublin Airport and Aer Lingus marketing campaign to persuade those of us stuck in the rain in the mid-west to fly off to Spain through Dublin Airport.
It even explains how we can bypass Shannon Airport by getting various bus services to Dublin Airport. It is a raw and unapologetic attempt to cannibalise passengers from Shannon Airport," Dr Harty said.
"The Shannon Airport situation is a good example of a large, State-owned airport in Dublin pillaging business from a small State-owned company in the mid-west. Somebody must shout "Stop" and ask if this is acceptable.
I hope the Taoiseach will tell me that this kind of behaviour on the part of a large publicly-owned company against a smaller neighbour is not acceptable and that activities such as this, which undermine Shannon's viability, are incompatible with the promotion of balanced regional development in the mid-west," he added.
Taoiseach Enda Kenny said in response: "I am not sure that the one-page advertisements in local newspapers which the Deputy mentioned are going to sway the people of the mid-west to travel to Dublin in order to fly to their destinations. People will go where they wish to go."
"It is a very competitive business and it is not for me to say that Dublin Airport or Aer Lingus should not advertise. Obviously, Shannon has its own capacity to get its own message out, and it is a very good message," the Taoiseach added.